Sunday September 7, 2008 1:18 pm
This Week on TV (9/8-9/14)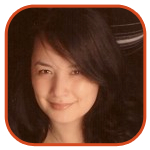 Tweet
Posted by Veronica Santiago Categories: Award Shows, Comedy, Daytime, Drama, Food & Home, Games, Late Night, Music, Prime Time, Reality, Sci-Fi/Horror, Specials, Talk Shows, Bravo, Cable, CBS, FOX, HBO, MTV, NBC, Syndication, The CW, Entourage, Oprah Winfrey Show, Prison Break, Saturday Night Live,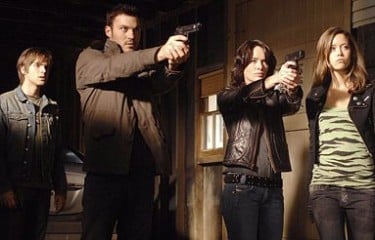 (You can view TV Envy's Fall Television Programming Schedule here.)
MONDAY (9/8)
The Oprah Winfrey Show (Syndicated, check local listings: Season 23 premiere. Oprah kicks off her new year with over 150 Olympians. Medals, schmedals. I'm sure they're all hoping for free cars.
Terminator: The Sarah Connor Chronicles (FOX, 8pm): Season 2 premiere. "Agent Ellison handles the aftermath of Cromartie's massacre." Now if a pool full of dead bodies doesn't spell things out for Ellison, nothing will.
Take Home Nanny (TLC, 8pm): "Parents of aggressive twins need help from Emma to get the kids to behave well for a dinner with a teacher at the new school they want the boys to attend next year." After they're accepted, the twins then become the teacher's problem.
Prison Break (FOX, 9pm): "Michael and his crew have one day to find the other five cardholders or they'll go back to prison." Yeah, yeah, yeah - been there, done that.
TUESDAY (9/9)
Fringe (FOX, 8pm): Series premiere. "An FBI agent recruits a brilliant but incarcerated scientist and his estranged, sharp-witted son to investigate an airborne tragedy that may harbinger a trend of increasingly unsettling phenomena." If only we could have Don LaFontaine's voice selling that summary.
Fashion Rocks (CBS, 9pm): "Fashion is the focus of this New York City concert at Radio City Music Hall." It's so refreshing to know that people are focused on real issues during this election year.
Privileged (CW, 9pm): Series premiere. "In the opener, a live-in tutor to wealthy and rebellious teens meets her new charges and enjoys the perks of her new position—including a private suite and a handsome neighbor." Thanks to Dirty Sexy Money, I've learned these plush jobs go downhill quickly.
The Rachel Zoe Project (Bravo, 11pm): Series premiere. "Rachel looks for the quintessential red-carpet gown for actress Joy Bryant." It's always fun watching people shop for other people.
WEDNESDAY (9/10)
'Til Death (FOX, 9pm): Season 3 premiere. "Joy gets a speeding ticket and she surmises that the reason is because she doesn't look sexy anymore." Maybe the officer just wasn't a fan of her show?
Do Not Disturb (FOX, 9:30): Series premiere. "The staff of a hip New York City hotel called the Inn gets into trouble for their on-the-job promiscuity." Finally, a place Josh Hartnett could feel comfortable in.
Real World/Road Rules Challenge (MTV, 10pm): Season 16 premiere. "Somewhere off the coast of Panama, 20 former Real Worlders and Road Rulers are dropped into shark-infested waters." What? Neither Coral or Beth are involved? Who am I going to root against now?
Top Design (Bravo, 10pm): "The designers team up to design a functional room." Let's back up a sec. Has functionality never been a criteria before?
THURSDAY (9/11)
Hole in the Wall (FOX, 8pm): Official time slot premiere. "The Sumo Wrestlers take on the Jockeys and the Sweet Georgia Peaches take on the Spicy New York Meatballs." From what I've seen, original team names will not help.
Kitchen Nightmares (FOX, 9pm): Official time slot premiere. "Chef Ramsay visits the Handlebar Restaurant & Lounge in Mount Sinai, NY, where the owners seem oblivious to the passe 1980's decor and their head chef's apathy." How exactly do you update the decor for a place called Handlebar?
102 Minutes That Changed the World (History, 9pm): "The 9/11 attacks on the World Trade Center are recalled through various sources." Seriously. Let's not forget what this day is really about.
Burn Notice (USA, 10pm): "Michael is asked by a fellow former spy to perform a contract killing, but he opts instead to protect the female target." But can he "protect" her like James Bond would?
FRIDAY (9/12)
ALMA Awards (ABC, 8pm): "Eva Longoria Parker hosts the 13th annual American Latino Media Arts Awards." A must watch for those wondering about Jon Secada.
Outsiders Inn (CMT, 8:30pm): "A coon-dog group makes plans to stay at the Manor and the staff scrambles to find a place to keep their dogs." Thanks to Where the Red Fern Grows, just the word "coon" brings tears to my eyes.
Don't Forget the Lyrics (FOX, 9pm): Season 2 premiere. "The season begins with a roller derby queen from Cincinnati going for the top prize." Had she just been a roller skating queen, I'd be questioning her memorization skills.
Say Yes to the Dress (TLC, 10pm): "A biker chick wants something outrageous." Maybe we should hook her up with Stella Zotis? I believe the "leatha" queen's not busy with Project Runway anymore.
SATURDAY (9/13)
Paris Hilton's New BFF Casting Special (MTV, 8pm): "A look at the casting of Paris Hilton's New BFF, a reality show in which 20 attractive females between the ages of 18 and 28 try to become Paris Hilton's new best friend forever." Passports not necessary.
MADtv (FOX, 11pm): Season 14 premiere. "Jerry O'Connell is the guest in the season opener." I'm as excited for this as I am for Do Not Disturb.
Saturday Night Live (NBC, 11:30pm): Season 34 premiere. Michael Phelps and Lil Wayne are the featured guests. Thanks to the late hour, all sketches can be done in just Speedos.
SUNDAY (9/14)
Bridezillas (WE, 9pm): "A bride clashes with her in-laws and torments a nail salon's staff." Bridal Tip: Never torment a person wielding any form of clippers.
Sex with Mom and Dad (MTV, 9pm): Series premiere. "Teenagers talk to their parents about sex in an unexpected way." And I thought Tila Tequila was hard to watch.
True Blood (HBO, 9pm): "After Bill helps Sookie with her dangerous run-in with the Rattrays, she invites him to her grandmother's house to meet the family." As long as he doesn't have any unsightly piercings, her family should love him.
Entourage (HBO, 10pm): "Ari worries about coming clean with Vince about the precarious status of his career." Well, as long as he's being honest—could he have Vince do something about his hair as well?
Related Tags:
102 minutes that changed the world, 9/11, 911, alma awards, american latino media arts award, american latino media arts awards, award show, award shows, bridezillas, burn notice, casting special, do not disturb, docu drama, docu dramas, docu-drama, docu-dramas, dont forget the lyrics, entourage, fashion rocks, fringe, hole in the wall, kitchen nightmares, lil wayne, madtv mad tv, michael phelps, oprah, oprah winfrey, outsiders inn, paris hilton's new bff, paris hilton's new bff casting special, paris hiltons new bff, prison break, privileged, rachel zoe, rachel zoe project, real world road rules, real world road rules challenge, real world/road rules, real world/road rules challenge, reality competition, reality competitions, saturday night live, say yes to the dress, schedule, schedules, september 11, sex with mom and dad, sidefeatured, sketch comedy, snl, take home nanny, terminator, terminator the sarah connor chronicles, terminator: the sarah connor chronicles, the oprah winfrey show, the rachel zoe project, this week on tv, til death, top design, true blood, tv schedule, tv schedules
© Gear Live Media, LLC. 2007 – User-posted content, unless source is quoted, is licensed under a Creative Commons Public Domain License. Gear Live graphics, logos, designs, page headers, button icons, videos, articles, blogs, forums, scripts and other service names are the trademarks of Gear Live Inc.