Sunday June 15, 2008 11:00 am
This Week on TV (6/16-6/22)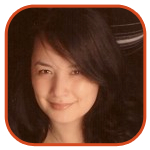 Tweet
Posted by Veronica Santiago Categories: Award Shows, Comedy, Daytime, Drama, Food & Home, Games, Kids, Prime Time, Reality, Specials, Talk Shows, ABC, Bravo, Cable, CBS, FOX, MTV, NBC, Showtime, The CW, Top Chef,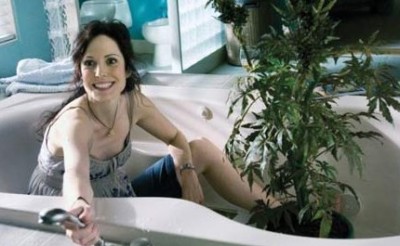 (You can view TV Envy's Summer Television Programming Schedule here.)
MONDAY (6/16)
The Bachelorette: DeAnna Tells All (ABC, 8pm): "With six bachelors remaining, DeAnna Pappas assesses the competition to win her heart so far, as do her six beaus." Apparently revealing their boxers just hasn't told her enough.
Weeds (Showtime, 10pm): Season premiere. "Nancy, Andy and the boys, on the run after she set fire to their house, head to the beach and a 'heartwarming family reunion' with Judah's grandmother." Had I known this show was only 30-minutes long, I could have caught up a long time ago!
The Mole (ABC, 10pm): "The contestants, clad in nothing but their underwear, hit the streets of Santiago, Chile and solicit clothing." At this point, the show could probably use a little skin to ramp interest up a bit.
Secret Diary of a Call Girl (Showtime, 10:30pm): Series premiere. "A high-priced London escort entertains a middle-aged client who enjoys role-playing and has a penchant for being down on the farm." I think that summary says it all.
TUESDAY (6/17)
AFI's 10 Top 10 (CBS, 8pm): "A countdown of the Top 10 American movies from 10 film genres: animation, courtroom drama, epic, fantasy, gangster, mystery, romantic comedy, science fiction, sports and Western." One more of these countdowns and the AFI will have officially crossed over into I Love the 80's territory.
America's Got Talent (NBC, 9pm): Season premiere. "The talent search's third season opens with country-spanning auditions for top-notch entertainers in such fields as music, comedy, dance, juggling and magic." Am I the only one who feels like this show is made up of reality show leftovers?
Tori & Dean: Home Sweet Hollywood (Oxygen, 10pm): Season premiere. "Tori and Dean return to the bustle of Los Angeles, where they anticipate the birth of their second child and the release of a Tori-penned book." Thankfully, Spelling's desperation will still be felt when she heads back to 90210 land.
Flipping Out (Bravo, 10pm): Season Two premiere. "Catch up with real-estate investor Jeff Lewis and his colorful band of subordinates, as they tro ty expand the business in a declining market." Declining market + anal employer = almost too painful to watch.
WEDNESDAY (6/18)
The View (ABC, check local listings): Michelle Obama joins the ladies as a special guest host. Maybe she just wanted to make sure they weren't talking about her.
Farmer Wants a Wife (CW, 9pm): "Two women go head-to-head with one another in Matt's presence." Who knew mud wrestling was something they did out on the farm?
Celebrity Circus (NBC, 9:30): "Wee Man gives the wheel of death a whirl." Only a guy from Jackass would feel comfortable attempting something with the word 'death' in it.
Top Chef Chicago: Watch What Happens Reunion (Bravo, 10pm): "Host Andy Cohen serves up a reunion with Season 4's chefs who dish on the 4-star dramas and field viewer questions." Question #1: How the heck did Lisa make it to the Final Three?
THURSDAY (6/19)
Last Comic Standing (NBC, 8:30pm): "The mission to discover stand-up talent continues in Miami." How many cities could they possibly search? If it takes this long to find someone funny, it can't be a good sign.
Biography (Biography, 9pm): "A profile of singer Andy Gibb, who achieved fame as a solo performer and died shortly after his 30th birthday." Someone please get the Solid Gold theme out of my head right now.
Swingtown (CBS, 10pm): "Susan tries to mend her friendship with Janet by asking her to help plan a housewarming party, but Trina intrudes with a bloated guest list and an unconventional idea involving fondue dipping." I really don't want to know what they are going to do with that cheese.
America's Best Dance Crew (MTV, 10pm): Season premiere. "A second season begins with a whole new set of crews vying for the title of Amerca's Best Dance Crew." Great…they get a title. What happens next?
FRIDAY (6/20)
Daytime Emmy Awards (ABC, 8pm): "The 35th annal gala saluting soaps, talk shows and children's shows. Regis Philbin will receive the Lifetime Achievement Award." I've always wondered: Why doesn't a show that celebrates daytime programming actually air during the daytime?
Camp Rock (Disney, 8pm): "Uplifting, song-filled tale about a teen who attends a summer camp for aspiring singers and musicians, where she meets a spoiled pop star (Joe Jonas) who reluctantly teaches there to repair his tarnished image." Apparently this is where trouble pop stars go when Promises runs out of room.
Planet of the Apes (FOX, 8pm): "In the year 2029, an astronaut (Mark Wahlberg) crash lands on a planet where apes rule and humans are sold into slavery." If I didn't know any better, I would have thought this was Vincent Chase's next movie role on Entourage.
Mobile Home Disaster (CMT, 9:30): "A 1978 mobile home is renovated for a blended family of six who have nine animals." There were many things wrong with that previous sentence.
SUNDAY (6/22)
Bridezillas (WE, 9pm): "A binging bride hopes gaining weight will make her parents buy her a new dress." Oh, please make her wear the tight-ass dress. Please make her wear the tight-ass dress.
Girl With Eight Limbs (National Geographic, 9pm): "A 2-year-old Indian girl with four arms and four legs undergoes a complex surgery to remove her extra limbs." I hate when you're left with nothing to complain about.
Ice Road Truckers (History, 9pm): "The Big Blizzard." Now that's what I call a spoiler.
The Two Coreys (A&E, 10pm): Season premiere. "Haim returns to Los Angeles and tries to mend bridges with Feldman, but discussions get heated during a reunion at a diner." At what point does something go from train wreck to just plain sad?
Related Tags:
afi, afi's 10 top 10, afis 10 top 10, america's best dance crew, americas best dance crew, americas got talent, andy cohen, andy gibb, biography, bridezillas, camp rock, celebrity circus, daytime emmy awards, deanna pappas, emmy awards, farmer wants a wife, flipping out, girl with eight limbs, ice road truckers, last comic standing, michelle obama, mobile home disaster, national geographic, planet of the apes, reunion, secret diary of a call girl, showtime, sidefeatured, swingtown, the bachelorette, the bachelorette deanna tells all, the bachelorette: deanna tells all, the mole, the two coreys, the view, this week on tv, top chef chicago, tori & dean, tori & dean home sweet hollywood, tori & dean: home sweet hollywood, tori and dean, wee man, weeds
© Gear Live Media, LLC. 2007 – User-posted content, unless source is quoted, is licensed under a Creative Commons Public Domain License. Gear Live graphics, logos, designs, page headers, button icons, videos, articles, blogs, forums, scripts and other service names are the trademarks of Gear Live Inc.