Sunday April 13, 2008 10:56 pm
This Week on TV (4/14-4/20)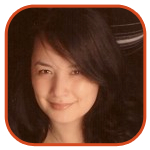 Tweet
Posted by Veronica Santiago Categories: Action, Comedy, Drama, Games, Music, Prime Time, Reality, Sci-Fi/Horror, Specials, ABC, Bravo, Cable, CBS, FOX, MTV, NBC, The CW, America's Next Top Model, American Idol, Desperate Housewives, Medium, Scrubs, The Office,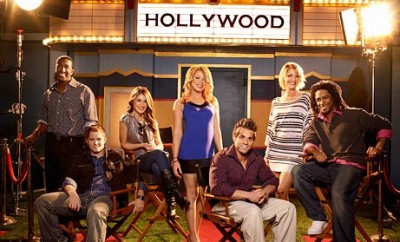 (You can view TV Envy's Post-Strike Television Schedule here.)
MONDAY (4/14)
Bones (FOX, 8pm): New episode. "When a motorcycle racer's remains are discovered in a national park, Brennan and Booth hunt for his killer." I hear this is a great show. I just wish Angel wasn't flirting with a new woman.
One Tree Hill (CW, 9pm): New episode. "Lucas tries to deal with being left at the altar." He'll find comfort in the arms of a young blonde thing later.
Rules of Engagement (CBS, 9:30pm): New episode. "Adam and Jennifer go on a vacation with Jeff and Audrey, but first they have to endure a time share sales pitch." What do I get if I endure the show?
Medium (NBC, 10pm): "Kelly Preston guest stars as venture capitalist Meghan Doyle, who strikes up a professional and personal connection with Joe." Anjelica Huston, Rosanna Arquette and now Kelly Preston. Is this the Lifetime channel?
TUESDAY (4/15)
American Idol (FOX, 8pm): The remaining contestants belt out their best Mariah Carey tonight. Do a shot every time Randy Jackson references his work with the diva.
Deadliest Catch (Discovery, 9pm): Season Four premiere. "The crab-fishing fleet prepares to sail into the Bering Sea after some crucial repairs are made on the Northwestern." Hey - Jack on Men in Trees went into the Bering Sea too! Oh, this is real.
Law & Order: SVU (NBC, 10pm): New episode. "Benson poses as a prison inmate to expose a corrupt guard suspected of stealing evidence in a rape case." Maybe Stabler should give her a few stories on how he survived Oz. Eh, maybe not.
Work Out (Bravo, 11pm): Season Three premiere. "Fitness maven Jackie Warner has a new girlfriend, which triggers Rebecca's downward spin into jealousy." A jealous and well-toned woman is a scary thing.
WEDNESDAY (4/16)
Democratic Presidential Debate (ABC, 8pm): "Clinton and Obama meet in a debate at the debate at the National Constitution Center in Philadelphia." I'm sure comparisons between Idol and the presidential race will fill the media come Thursday.
America's Next Top Model (CW, 8pm): "One contestant panics when she loses her travel documents." There's nothing like some good sabotage to spice up the show a bit.
Back to You (FOX, 8:30pm): New episode. "Kelly tries to deny the assertion that she's dating a rival anchor because he looks like a younger version of Chuck." Why can't anyone understand it was all about the ratings?
Real World: Hollywood (MTV, 10pm): Season Twenty premiere. You know you're getting old when the only cast members you remember are shut out at the Real World Awards.
THURSDAY (4/17)
Smallville (CW, 8pm): "A death rocks Smallville." Why mince words? It's a must watch!
The Office (NBC, 9pm): "Michael grows obsessed with a model posing in a picture in an office-supply catalog." I guess that's better than his crazy candle chick, right?
Scrubs (NBC, 9:30): "J.D. and Turk fret over their masculinity." Huh? What isn't masculine about Chocolate Bear and Vanilla Bear?
Eli Stone (ABC, 10pm): Season finale. "Eli has surgery to remove his brain aneurysm, but when the procedure causes complications, Nathan is left with a difficult decision about his brother's future." One wrong move and Eli will be hearing "Last Christmas" on an endless loop.
FRIDAY (4/18)
Duel (ABC, 9pm): If a show needs to have its instructions detailed on its website, it's probably too much trouble to watch.
Canterbury's Law (FOX, 9pm): Season finale. "Elizabeth's defense of an admitted rapist forces her to straddle a rigid personal boundary." I've got to hand it to Marguilies. I never thought her show would make it this far.
The Ultimate Coyote Ugly Search (CMT, 10pm): "The final four direct their own photo shoots, with the winner receiving a makeover." Shouldn't the loser be the one getting the extra help?
SUNDAY (4/20)
Oprah's Big Give (ABC, 8pm): "The contestants are given one more charitable project - but no money with which to accomplish it. Jennifer Aniston makes an appearance." Celebrity matchmaking could be considered charitable, right?
Desperate Housewives (ABC, 9pm): "Bree and Katherine decide to join forces to plan the Founder's Day Ball." This is bound to be one well-organized disaster.
Sweet Nothing in My Ear (CBS, 9pm): "Jeff Daniels and Marlee Matlin star as parents who come to a critical moment in their marriage when they disagree over whether their deaf child should have an operation that could restore partial hearing." The last time I saw Matlin act, she was fighting with Joy on My Name is Earl. That woman's talent is limitless.
Brothers & Sisters (ABC, 10pm): New episode. "A surprising turn in the presidential campaign prompts a life-changing moment for Kitty and Robert." Oh, please let it be a name change for the former.
Related Tags:
american idol, americas next top model, antm, back to you, bones, bravo, brothers & sisters, cable, canterburys law, cbs, chad michael murray, crabbers, cw, deadliest catch, democratic presidential debate, desperate housewives, discovery, duel, eli stone, fox, game shows, george michael, hillary clinton barack obama, jackie warner, jeff daniels, jennifer aniston, kelly preston, law & order svu, mariah carey, marlee matlin, medium, mtv, nbc, one tree hill, oprahs big give, oz, real world, real world: hollywood, rules of engagement, scrubs, sidefeatured, smallville, sweet nothing in my ear, the office, the ultimate coyote ugly search, this week on tv, work out
© Gear Live Media, LLC. 2007 – User-posted content, unless source is quoted, is licensed under a Creative Commons Public Domain License. Gear Live graphics, logos, designs, page headers, button icons, videos, articles, blogs, forums, scripts and other service names are the trademarks of Gear Live Inc.