Sunday December 28, 2008 12:40 am
This Week on TV (12/29-1/4)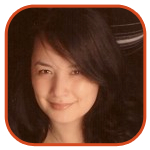 Tweet
Posted by Veronica Santiago Categories: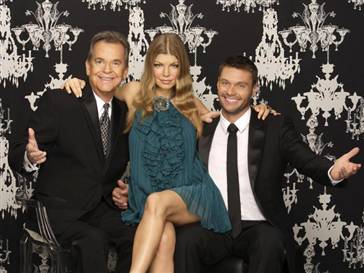 (You can view TV Envy's Midseason Programming Schedule here.)
MONDAY 12/29)
Seven Deadly Sins (History, 9pm): "The sin of lust is examined in the opener of a seven-part series exploring the seven capital vices, including their origin in religious teaching and history's worst perpetrators." In case you needed some help thinking of a good resolution.
Bromance (MTV, 9pm): Series premiere. "Brody Jenner is introduced to nine guys who will be competing to be part of his entourage." Finding someone less annoying than Spencer Pratt shouldn't be too hard.
The City (MTV, 10pm):: Series premiere. "Whitney Port arrives in New York City and begins working for iconic fashion designer Diane von Furstenberg." And by "working," we mean she'll be giving Diane free publicity.
100 Greatest Hard Rock Songs (VH1, 10pm): "A five-part countdown of the Top 100 hard rock songs begins." On VH1, Daughtry is considered hard rock.
TUESDAY 12/30)
Happy New Year, Charlie Brown (ABC, 8pm): "Charlie Brown rings in 1986 at a party with a thick book (Tolstoy's War and Peace) which he has to read over the holidays." Come 2009, he'll only be halfway through.
Kennedy Center Honors (CBS, 9pm): "Morgan Freeman, George Jones, Barbara Streisand, Twyla Tharp, Pete Townshend and Roger Daltrey are the honorees at the 31st annual celebration." I never thought I would hear Streisand and Daltrey mentioned in the same sentence.
The Real Housewives of Orange County (Bravo, 10pm): "Lynne looks forward to her challenging teen daughter's birthday, but a bratty conflict over outfits could derail the event." It really sucks when a mother and daughter both insist on dressing like they're the 18-year-old.
A Double Shot at Love (MTV, 10pm): "Tensions rise during karaoke." Completely understandable. If I have to endure one more "Summer Nights" performance, someone will get hurt.
WEDNESDAY (12/31)
FNMTV Presents: A Miley-Sized Surprise…New Year's Eve 2009 (MTV, 8pm): "Miley Cyrus rings in the New Year by surprising an unsuspecting fan and performing in her home." Thanks to the economic downturn, this fan will not be required to pay to party with Cyrus.
Knight Rider (NBC, 8pm): "The spread of a devastating computer virus jeopardizes the entire world. It could also mean the ultimate stall out for KITT, who becomes infected by the big bug." Luckily for KITT, low ratings will kill it first.
New Year's Eve with Carson Daly (NBC, 10pm): "Carson Daly rings in 2009 with rappers T.I. and Ludacris, Elton John, Katy Perry and The Ting Tings." This will probably be the closest to primetime Daly will ever get.
Dick Clark's New Year's Rockin' Eve with Ryan Seacrest 2009 (ABC, 10pm): "Taylor Swift, Lionel Richie, will.i.am and the Pussycat Dolls are all scheduled to perform." Seacrest just couldn't wait to get his name in the title, could he?
THURSDAY (1/1)
Football games include: Capital One Bowl (ABC), Gator Bowl (NBC), Rose Bowl (ABC), Orange Bowl (FOX)
Marathons include: Ruby (Style), Anthony Bourdain: No Reservations (Travel), The Cosby Show (TV Land), Monk (USA), Bones (TNT), The Biggest Loser (Bravo), Mythbusters (Discovery), Dog Whisperer (Nat. Geographic), The Twilight Zone (Sci Fi), Private Practice (SOAPnet)
FRIDAY (1/2)
Deal or No Deal (NBC, 8pm): "A female drag racer from California revs up to play for the $1 million prize, as does a vivacious farmer-grandmother from Iowa." Vivacious = loud and annoying.
Dog Whisperer (Nat. Geographic, 8pm): "A little Lhasa Apso with a huge appetite eats everything she can get her paws on." That bitch.
What Not to Wear (TLC, 9pm): "The hosts make over a woman who stood out in a Times Square casting call with her terrible taste in prints and oversized wardrobe." Isn't that what you're supposed to do at a casting call? Stand out?
Lipstick Jungle (NBC, 9pm): "Wendy is unhappy that Shane is still thinking about going on tour with Natasha Bedingfield." There's only so many times one can hear the theme song for The Hills.
SUNDAY (1/4)
Saturday Night Live Sports Extra (NBC, 8pm): "A compilation of sports-themed comedy skits from the late-night laugher's three decades of shows." Hopefully there will be more Peyton Manning and less Michael Phelps.
Confessions of a Teen Idol (VH1, 8pm): Series premiere. "A septet of '80s and '90s heartthrobs reflect on the consequences of fame and look ahead to the future." I predict their careers will look just as bright as Corey Feldman's.
Rock of Love Bus (VH1, 9pm): Season premiere. "The new season opens with a twist. The ladies competing for Bret's heart hop on a tour bus and go on the road with him, participating in challenges in the various cities where Bret's tour takes him." Okay, back up a second. Bret's still touring?
Superstars of Dance (NBC, 9pm): Series premiere. "In this competition series, performers from Argentina, Australia. China, India, Ireland, Russia, South Africa and the United States showcase their native dance styles. Michael Flatley and Susan Castillo host." NBC is apparently suffering from Olympics withdrawals.
Related Tags:
100 greatest hard rock songs, a double shot at love, anthony bourdain, anthony bourdain no reservations, anthony bourdain: no reservations, barbara streisand, bones, bowl games, brody jenner, bromance, capital one bowl, charlie brown, college football, confessions of a teen idol, deal or no deal, dick clark, dick clark's new year's rockin' eve, dick clark's new year's rockin' eve with ryan seacrest 2009, dick clarks new years rockin eve, dick clarks new years rockin eve with ryan seacrest 2009, dog whisperer, double shot at love, fnmtv, fnmtv presents: a miley-sized surprise...new year's eve 2009, gator bowl, george jones, happy new year charlie brown, hard rock, kennedy center honors, knight rider, lionel richie, lipstick jungle, marathons, michael flatley, miley cyrus, monk, morgan freeman, mythbusters, new year's eve, new year's eve with carson daly, new years, new years eve, new years even with carson daly, no reservations, orange bowl, pete townshend, private practice, pussycat dolls, rock of love, rock of love bus, roger daltrey, rose bowl, ruby, ryan seacrest, saturday night live, saturday night live sports extra, seven deadly sins, sidefeatured, snl, superstars of dance, susan castillo, taylor swift, television programming, the biggest loser, the city, the cosby show, the real housewives of orange county, the twilight zone, this week on tv, tlc, tv schedule, twyla tharp, what not to wear, whitney port, will.i.am
© Gear Live Media, LLC. 2007 – User-posted content, unless source is quoted, is licensed under a Creative Commons Public Domain License. Gear Live graphics, logos, designs, page headers, button icons, videos, articles, blogs, forums, scripts and other service names are the trademarks of Gear Live Inc.