Sunday October 12, 2008 10:01 pm
This Week on TV (10/13-10/19)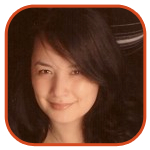 Tweet
Posted by Veronica Santiago Categories: Comedy, Drama, Prime Time, Reality, Sci-Fi/Horror, ABC, Bravo, Cable, CBS, FX, NBC, The CW, Desperate Housewives, The Office,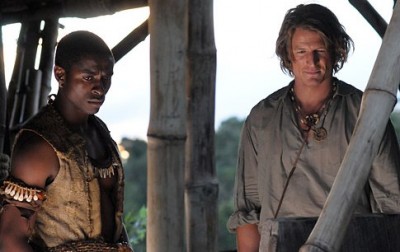 (You can view TV Envy's Fall Television Programming Schedule here.)
MONDAY (10/13)
Chuck (NBC, 8pm): "Sarah's ex-flame and partner, Bryce Larkin, makes an unforeseen return and goes undercover with Sarah as an overly affectionate couple." Unforeseen return? I predicted he would come back last year!
Little People, Big World (TLC, 9pm): Season 5 premiere. "Matt travels to Baghdad to help dwarf children in need of medical attention." By doing so, he has now milked new meaning out of the show's title.
Samantha Who? (ABC, 9:30pm): Season 2 premiere. "Sam teams with her mom in a dance competition against Regina's nemesis (Cybill Shepherd) and her partner, who just happens to be a ringer." Why do I always find myself rooting against Cybill Shepherd?
My Own Worst Enemy (NBC, 10pm): Series premiere. "The implant in Henry Spivey's brain that separates the two identities begins to malfunction, leaving each side fighting for dominance." On one side, we have the Christian Slater who excelled in Heathers. On the other side, we have the Slater who stunk in Mobsters.
TUESDAY (10/14)
The Real Housewives of Atlanta (Bravo, 9pm): "NeNe is still hopping mad in the aftermath of Sheree's birthday bash." Sounds like someone needs to buy another botox-injected purse just to get even.
Eli Stone (ABC, 10pm): Season 2 premiere. "Eli finds himself vision-free for six months following the surgery to remove his brain aneurysm." Given George Michael's recent arrest, I think the singer will be staying out of Eli's visions - and out of the public eye - for a while.
The Shield (FX, 10pm): "Vic ramps up his quest to stay in his son's life." As if he needs one more thing to take care of in his life.
The Rachel Zoe Project (Bravo, 10pm): Season finale. "Rachel and her mod squad help their star-bright clientele get red-carpet ready for the Academy Awards. But will all the stress be too much for Brad?" One good Taylor bitch slap should make him feel a lot better.
WEDNESDAY (10/15)
Knight Rider (NBC, 8pm): "A lethally-poisoned Mike must fake the assassination of a tech bigwig in order to obtain the antidote." If NBC needed a way to get out of this new series, now would be a good time.
Presidential Debate (Various, 9pm EST): "McCain and Obama debate domestic issues at Hofstra University in Hempstead, NY." I'm not sure moderator Bob Schieffer should even bother showing up. They won't listen to him either.
Project Runway (Bravo, 9pm): Season 5 finale. There's no way Tim Gunn could vote for a designer (Kenley) who has disrespected him (Kenley)...right?
Chocolate News (Comedy Central, 10:30pm): Series premiere. "A series that parodies current affairs from an African-American perspective begins with host David Alan Grier portraying Maya Angelou as she composes a poem for the inauguration of the next president." Two snaps up for the return of Grier!
THURSDAY (10/16)
Smallville (CW, 8pm): "A psychotic jeweler kidnaps Jimmy and Chloe after their engagement party and subjects them to a shocking lie-detector test." I knew Chloe's ring was really cubic zirconia!
The Office (NBC, 9pm): "In preparation for Jan's delivery, Michael practices various potential birthing situations with Dwight." The water birth option should be quite interesting.
It's Always Sunny in Philadelphia (FX, 10pm): "The gang kidnaps a newspaper critic after he calls Paddy's 'the worst bar in Philadelphia.'" I have no idea why he would say such a thing.
The Sarah Silverman Program (Comedy Central, 10:30pm): "Sarah looks for new friends after realizing that her old ones are not much fun." You can do that? Good to know.
FRIDAY (10/17)
Crusoe (NBC, 8pm): Series premiere. "In this adaptation of Daniel Defoe's classic novel, Crusoe sets sail for the New World in hopes of obtaining financial security." Thankfully, I have not read this book. Now I won't feel bad when show's canceled.
Supernanny (ABC, 9pm): "Another nanny needs Jo's help when she and the parents of three ornery kids are in danger of losing complete control of the household." When your nanny needs another nanny's help, you're paying too much.
Numb3rs (CBS, 10pm): "Don investigates the execution of eight people, including two police officers, in a coffee shop." Anyone else in the mood to watch L.A. Confidential instead?
Crash (Starz, 10pm): Series premiere. If you one of the many shocked by Crash's 2005 Academy Award win, you'll probably be surprised when this new show wins Best Drama next year.
SUNDAY (10/19)
Desperate Housewives (ABC, 9pm): "Lynette, who misses using her business expertise, offers Bree unsolicited marketing advice." Oh no she didn't!
Mad Men (AMC, 10pm): "An old friend and Don renew acquaintances." By "old friend," do we mean an actual friend…or just someone Don's slept with?
The Girls Next Door (E!, 10pm): "Bridget produces a low-budget horror movie for Halloween." Bridget's going to need a backup career now that the girls are done with Hef.
The Pick-up Artist 2 (VH1, 10pm): "Contestants try to charm elderly women at a bingo parlor." I hear fresh bingo daubers make nice gifts.
Related Tags:
barack obama, bob schieffer, bryce larkin, chocolate news, christian slater, chuck, crash, crusoe, cybill shepherd, david alan grier, debate, debates, desperate housewives, eli stone, girls next door, it's always sunny in philadelphia, it's always sunny in philadelphia, it's always sunny in philadelphia, its always sunny in philadelphia, john mccain, knight rider, little people big world, man men, mccain, my own worst enemy, numb3rs, numbers, obama, presidential debate, presidential debates, project runway, samantha who, samantha who, sidefeatured, smallville, starz, supernanny, television programming, television schedule, the girls next door, the office, the pick-up artist, the pick-up artist 2, the pickup artist, the pickup artist 2, the rachel zoe project, the real housewives of atlanta, the sarah silverman program, the shield, this week on tv, tlc, tv programming, tv schedule
© Gear Live Media, LLC. 2007 – User-posted content, unless source is quoted, is licensed under a Creative Commons Public Domain License. Gear Live graphics, logos, designs, page headers, button icons, videos, articles, blogs, forums, scripts and other service names are the trademarks of Gear Live Inc.