Monday January 15, 2007 11:36 pm
The 2007 Golden Globe Awards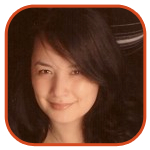 Tweet
Posted by Veronica Santiago Categories: Animation, Award Shows, Comedy, Drama, Music, Prime Time, ABC, CBS, FOX, HBO, NBC, Showtime, Syndication, 24, Desperate Housewives, Entourage, Grey's Anatomy, House, Lost, Medium, My Name Is Earl, Scrubs, Talent, The Office, The Sopranos,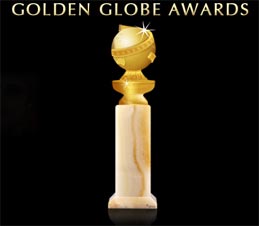 Ladies and Gents – I can't tell you how excited I am about the 64th Annual Golden Globe Awards tonight!! It's been a whole five months since I've done minute-by-minute coverage of an awards show and I've been dying to unload. (And yes—I am ignoring the fact that the People's Choice Awards even exist).
The Academy Awards may get the largest viewing audience, but the Golden Globes telecast is the only one I really love to watch. A cross between the insignificant People's Choice and the stuffy Oscars, this show mixes credibility with spontaneous fun. Yes—the Miss Golden Globe tradition is beyond lame. And yes—separating Dramas from Musicals/Comedies is something I will never understand. But knowing that I may see a star slam down a drink after bitterly losing is exciting defined.
As for who I think should win? Well, Jennifer Hudson is an absolute given. (Though Rinko Kikuchi from Babel would be a nice surprise). And it would be great to see Forest Whitaker beat out both Leo nominations. But no matter what happens, I'm ready for the ride. So bring it on!
8:01pm— Should I be surprised that the evening has started off with George Clooney? Could the world revolve any more around him?? The Best Supporting Actress Award has already gone out to Jennifer Hudson. I'm so happy for her!! But I'm must say how disappointed I am that this show has started off sooooo quickly. I just barely got out of the bathroom and wasn't ready for her acceptance speech. Sorry Jennifer—I would have probably teared up for you…but there just wasn't enough time for the waterworks to get started.
8:05pm— Justin Timberlake presents the Best Song category. Oh please, Mr. Director. Make an awkward pan over to wherever Cameron Diaz is right now.
8:11pm— Adrian Grenier and Eva Longoria get the fortunate honor of presenting the Miss Golden Globe of the evening, a.k.a. Jack Nicholson's daughter. Now that's something that deserves to be rushed through. Let's also ignore the fact that Jeremy Irons and Jeremy Piven have somehow been lumped into the same Best Supporting Actor category (and that the latter lost out).
8:15pm— Who woulda thunk that Tina Fey would show up in one of the most beautiful dresses of the evening?? I see Allen Schwartz of ABS making a knock-off of that dress on Entertainment Tonight tomorrow. Tina and David Spade then present the Best Actress in a TV Drama award to Kyra Sedgwick (The Closer). Kyra has somehow managed to stay disgustingly cute over all these years. Let's just pray she doesn't go the Meg Ryan route and botch it all up with bad plastic surgery.
8:23pm— Naomi Watts presents Babel as a nominee for Best Picture/ Drama and manages to butcher just about every other name along the way. See? Pretty people aren't perfect! Pretty people aren't perfect…pretty people aren't perfect….pretty people aren't perfect…
8:31pm— The cast of Heroes presents the award for Best Actor in a TV Drama Series. Hugh Laurie surprisingly snags it away from Kiefer. Am I the only one who remembers Laurie's guest stint on Friends?? No one ever brings it up. It's like the American television audience just 'discovered' him or something.
8:40pm— Charlie Sheen gives a shout out to his brother, Emilio Estevez, by presenting the movie Bobby as a Best Picture/Drama nominee. Emilio is the big brother? Who knew? Who also knew that the two men behind the movie Men At Work would ever be taken seriously at an awards show?
8:42pm— Steve Carell presents a new category for the Golden Globes: Best Animated Feature Film. The man accepting the award for Cars is taking the whole thing way too seriously. Wait a second—there's just been a Cameron Diaz sighting!! If I didn't already know that her hair was dyed brown, I'd think she was in mourning.
8:45pm— Joaquin Phoenix presents the award for Best Actress in a Film (Musical/Comedy). Beyonce already had the spotlight stolen by Jennifer Hudson, so she might as well go home. Meryl Streep walks away with the award…and then tells everyone to 'shut up'. When you've been nominated umpteen times, you earn the right to do that.
8:55pm— Ben Stiller presents Borat as a nominee for Best Picture/ Musical or Comedy. He then goes backstage to consult with Owen Wilson about their chances for a future nomination.
8:59pm— Now's time for the the Best Supporting Actor in a Motion Picture award. Huh?? Ben Affleck was only a supporting role in his movie?? I'm so excited that Eddie Murphy won!! Somewhere, Scary Spice's unborn child is applauding too..
9:06pm— Sarah Jessica Parker presents the nomination for The Devil Wears Prada? Could the pairing be more predictable? Gawd I miss Chandler Bing…
9:08pm— I'm praying to the fashion gods that Sienna Miller doesn't somehow manage to bring the Heidi braid back into fashion.
9:11pm— Helen Mirren manages to beat herself out in the Best Actress in a Mini-series/ TV Movie category. I wonder if that bodes well for Leo being out Leo..
9:17pm— Another Cameron Diaz sighting! No major fireworks though. Dang! I just need a little something to gossip about…
9:19pm— Hilary Swank and Jake Gyllenhaal present the award for Best Screenplay. Is it just me—or do they look like they'd make a beautiful couple? Just forget I said that—Jake's mine anyway.
9:21pm— What a strange pairing….Tim Allen and Vanessa Williams. They present the award for Best Actor in a TV Comedy/Musical. It takes Alec Baldwin to finally take something away from Tony Shalhoub. Funny, I've still never watched Monk. And interestingly enough, I've never watched 30 Rock either. I guess I should stop watching those I want to win.
9:29pm— Geena Davis and James Woods present the award for Best TV Series/ Comedy. So many good candidates, I don't know which way to go. I love The Office, of course, but it would be cool to see Ugly Betty take the win. Yeah!! The uglies of the world have it!!! Pretty people aren't perfect… pretty people aren't perfect!!
9:35pm— Djimon Hounsou and Sharon Stone present the award for Best Foreign Language film. Thankfully Sharon has returned to her classic stylish ways. I think she's doing her best to put Basic Instinct II behind her.
9:45pm— Drew Barrymore looks absolutely gorgeous in frothy pink dress! She may have just out-cuted Kyra Sedgwick.
9:48pm— Is it a coincidence that Katherine Heigl was looking away when Jennifer Love Hewitt came on stage? Yeah, Katherine—I'm not a fan of hers either. Omigawd—America Ferrara (Ugly Betty) has just won! I wasn't able to cry for Jennifer Hudson, but I have time to cry for America now. Is it a coincidence that normal-sized women have kicked some serious butt tonight???
9:58pm— Tom Hanks helms the evening's tribute to Warren Beatty. Any man who can watch himself rapping in Bulworth deserves a tribute. Hold the presses!! We've just had a Brangelina sighting!! I like how those pretties have been pushed to the back of the room.
10:23pm— Steven Spielberg presents the Best Director Award to Martin Scorsese. Thank gawd. Martin looked like he was going to cry before the winner was announced. I was scared to see what would happen if he lost.
10:27pm— If looking good is the best revenge, Reese Witherspoon must be having a great day. Granted - she could have used a brush, but her bad hair day is still my best one. Sasha Baren Cohen (Borat) takes the surprise win for the evening. I'm so thrown off by the accent and the suit that I don't think I heard one thing he said.
10:35pm— Thank You for Smoking is presented as a Best Picture (Comedy/Musical) nominee. All I can do is thank someone for Aaron Eckhart.
10:37pm— I hate Jennifer Lopez for looking so good tonight that I scarf down the rest of my crackers. I will have to start New Year's Resolution #1—again— tomorrow.
10:43pm— Courtney Cox and David Arquette present the Best TV Drama award to Grey's Anatomy. Me thinks the couple had something to do with Brangelina sitting so far away.
10:45pm— Philip Seymour Hoffman apparently walked off some Western to present the Best Actress in Film (Drama) award. No surprise, Helen Mirren is a double-winner tonight. She looks absolutely regal in her blue dress tonight….so more power to her.
10:53pm— Forest Whitaker wins the award for Best Actor in a Film (Drama). Between Sean Penn, Nicolas Cage and now Forest—it never ceases to amaze me how much talent that has come from Fast Times At Ridgemont High. I mean, who woulda thunk it??
10:57pm— I just realized that the two predictions I made at the beginning of this blog have already come true! So before the Best Movie (Drama) is announced, I'm going to take one more try at this wishing game and make my selection: The Departed. By the way—if you've been watching any of the videos at www.filmcrunch.com, you'd know that I've already picked this movie as the Best of the Year.
11:00pm— Babel? Babel!! Arrggh.
© Gear Live Media, LLC. 2007 – User-posted content, unless source is quoted, is licensed under a Creative Commons Public Domain License. Gear Live graphics, logos, designs, page headers, button icons, videos, articles, blogs, forums, scripts and other service names are the trademarks of Gear Live Inc.