Sunday February 25, 2007 8:37 pm
The 2007 Academy Awards: Live Commentary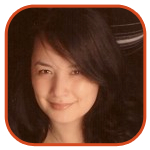 Tweet
Posted by Veronica Santiago Categories: Award Shows, Specials, ABC, Editorial, Features,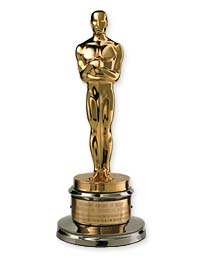 Welcome to our live coverage of the 79th Annual Academy Awards! During our live-blog of the 2006 Oscars, I made what may now be considered an eerie prediction about Reese Witherspoon and Ryan Phillippe:
"For some reason, I keep getting this nagging feeling that their relationship will dissolve sometime soon, but that discussion is for another post."
I'd like to say that I'm psychic (if so, that Oscars pool at work is all mine)...but I'm going to have to chalk it up to nagging intuition. What is that little voice inside me saying this year? While some races may have been locked up months ago (I'm talking to you, Helen Mirren), there will be a shocker this year. I can't pinpoint the category, but I think it will be come riding in on a big yellow bus…
To find out who will be going hog-wild tonight during the Year of the Pig, stay tuned here for the live results!
Read More

| Academy of Motion Picture Arts and Sciences
5:05pm: A rumored-to-be-pregnant Naomi Watts is conspicuously hiding her tummy region. She shouldn't worry—the audience is too busy focusing on the larger-than-life bow on Nicole Kidman's shoulder. That's what best girlfriends do—they help draw attention away from your bad spots.
5:15pm: I think that this is the first time that I've had the opportunity to see Cameron Diaz's new nose up close. I ain't liking it. It would be too easy for me to make a Justin Timberlake joke right now, but I may save it for later.
5:18pm: Former Mousketeer, Ryan Gosling, shows up with two ladies tonight (granted they are family members). Although I'm so proud of Forest Whitaker's work this year, I would be over the moon if Ryan pulled an upset win. I'd even be willing to lose a point on my Oscar pool to see that happen.
5:24pm: I just love learning new trivia! At 31-years-old, Kate Winslet is the youngest person ever to have received 5 Academy Award nominations. As if I needed another reason to admire her.
5:30pm: The show officially begins with a host-less montage. This time around it's a compilation of soundbites from the various nominees. While it's cute, I'm already missing Jon Stewart's bit from last year. All the nominees then stand up in front of the chairs and applaud themselves. Okay—this show is already starting off way too stuffy for me.
5:36pm: While I'm not surprised that Ellen DeGeneres is wearing a red velvet pantsuit, the white shoes are terribly distracting. Are we at the Grand Ole Opry? And is it just me—or does it almost sound like they are using a laugh track? There is a seriously weird vibe in the room tonight. I already predicted that there will be an upset, and I just hope that it's not going to be the actual show...
5:45pm: Nicole Kidman and hot, hot, hot Daniel Craig present the award for Best Art Direction. Pan's Labyrinth takes the win giving me my first loss of the evening.
5:49pm: Oh no. Please tell me weird dance numbers will not be a staple throughout the evening…
5:53pm: Will Ferrell sings a song about comedians at the Oscars? Jack Black is not making this awkward moment any better. With the assistance of John C. Reilly, they eventually move on and present the award for Best Makeup. Pan's Labyrinth sweeps the first two awards. Meanwhile, my ballot sees its first plus sign.
5:59pm: Abigail Breslin and Jaden Smith both prove they are way too young to be winning an award anytime soon. The award for Best Animated Short goes to The Danish Poet. Arrggh…I'm now 1-for-3.
6:03pm: The Best Live Action Short honor goes to West Bank Story. I'm now 1-for-4 and my husband has pulled ahead. This can't be happening.
6:11pm: They complain about the show running long yet they manage to find time for a Sound Effects choir? And when did Howie Mandel become a choir director?
6:14pm: Steve Carell and Greg Kinnear present the award for Best Sound Editing. Sadly, they are not as humorous as I would have expected them to be. More upsetting? Letters from Iwo Jima kicks me while I'm down and makes me 1-for-5.
6:18pm: Dreamgirls scores a win for Best Sound Mixing. My bleeding is temporarily stopped at 2-for-6.
6:22pm: Rachel Weisz steps up to announce the Best Supporting Actor award. Why am I nervous for Eddie Murphy?? Why am I nervous for me?? Alan Arkin??!!! I'm mad I lost that bet, but I KNEW the upset would come on a big yellow bus!!! Eeek. I'm 2-for-7. Another dance number? Why don't they just pour salt into my wound??
6:32pm: James Taylor and Randy Newman sing a song from the movie Cars. As many times as my nephew has made me watch that movie, I'm lucky to say I don't know the words.
6:44pm: Cameron Diaz improves upon her Golden Globe get-up and steps out in a beautiful white dress. (I'm looking past her nose now). She awards Happy Feet the Oscar for Best Animated Feature. Now that I'm 2-for-8, I'm starting to feel a bit more catty. God help the next wardrobe-challenged person who steps in my path.
6:50pm: Helen Mirren and Tom Hanks present the award for Best Adapted Screenplay. The Departed wins and leads me to believe it could still take Best Picture. (I really need it to at this point. I'm only 3-for-9!!!)
7:01pm: Prada's Anne Hathaway and Emily Blunt give the Best Costume Design award to Marie Antoinette. I feel sorry for the models prancing awkwardly on stage but am thrilled by my improved score: 4-for-10!!!
7:13pm: Thank you, Gwyneth Paltrow, for allowing me to make a long overdue catty remark. Was that really the best dress that you could find? I'm sorry. You have to understand—while I loved Pan's Labyrinth, it wasn't the movie I picked for Best Cinematography. I'm now 4-for-11 and had to take it out on someone…
7:21pm: Naomi Watts and Robert Downey, Jr. present the award for Best Visual Effects. Is it sad that I correctly picked Pirates of the Caribbean to win…even if I still haven't seen the movie?? Not that it matters or anything. I'm now 5-for-12.
7:31pm: Cate Blanchett (looking as stunning as ever) and Clive Owen present the next major upset of the evening. Germany's The Lives of Others steals the Best Foreign Language Film trophy away from Labyrinth. Wow. Wow. I may only be 5-for-13 but I'm sure the Pan's crew feels worse than I do.
7:35pm: George Clooney hands the Best Supporting Actress statuette to Jennifer Hudson. Finally!!! Something happened like it was supposed to. May all coverage of Jennifer Hudson cease now. I'm 6-for-14 and Dreamgirled-out.
7:41pm: The award for Best Documentary Short goes to The Blood of Yingzhou District. The award for Worst Hair is a two-way tie between Gael Garcia Bernal and Eva Green. You guessed it—I'm feeling catty because I'm still losing (6-for-15).
7:44pm: Jerry Seinfeld presents the award for Best Documentary Feature to An Inconvenient Truth. I'd say that was pretty obvious, but we know what happens when I assume things. I have managed to inch one point closer to the double-digit barrier though. I now have a whoppin' 7!!
8:06pm: Penelope Cruz and Hugh Jackman present the award for Best Original Score to Babel. I'm not sure, but I think that Penelope may have just taken the Worst Hair prize away from Eva Green. Yes, it was clean and simple…but also boring, boring, boring. I'm 7-for-17 and bitter.
8:11pm: Ex-luvahs Kirsten Dunst and Tobey Maguire step out for the Best Original Screenplay award. I'm praying for an awkward moment that I know will not happen. Little Miss Sunshine takes the win and gives a scare to that other screenplay award winner, The Departed. I'm 8-for-18 and now have no clue as to who will win the Grand Prize…
8:20pm: Jennifer Lopez once again takes the award for Best Dressed. Last year at this time, she made me gorge on chicken wings. I should at least be thankful this time around that there's no food within arms reach.
8:21pm: The cast of Dreamgirls finally takes the stage to perform the remaining nominated songs. I wonder if the camera may eventually pan to a deflated Eddie Murphy. John Travolta and Queen Latifah later present the award for Best Original Song to Melissa Etheridge for I Need to Wake Up. I guess it's fair to say that Dreamgirls split the votes? I guess it's fair to say that the best I may ever do is 8-for-19? (BTW—Queen Latifah was looking pretty darn good herself).
8:40pm: Kate Winslet (in gorgeous soft green dress) presents the award for Best Film Editing to The Departed. I was really hoping that the underappreciated United 93 would win, but my score is so pathetic it's almost - almost - funny. 8-for-20. Woo hoo!
8:51pm: Ellen's outfits have somehow managed to go from bad to worse. Why Portia didn't bother telling her that she looked like a blue flight attendant, I have no idea.
8:52pm: Philip Seymour Hoffman hands the Best Actress statuette to Helen Mirren. Surprise! And you know what? She may actually be the best-dressed of the evening. Beautiful, regal, classy and age-appropriate. I could only hope to be as glowing as her at that age.
9:01pm: Reese Witherspoon continues to rub her beauty in Ryan Phillippe's face. And to think she has two kids! (I'm now stuffing the almonds that I've recently found in my face). She then hands the Best Actor award to a soft-spoken Forest Whitaker. I'm so pleased that this guy from Ridgemont High has helped me break the double-digit barrier. I'm 10-for-22, baby!!!!
9:06pm: Francis Ford Coppola, Steven Spielberg and George Lucas take the stage for the Best Directing award. Hallelujah!!!! Martin Scorsese finally snags the Susan Lucci prize of the night. But will this be a pity prize for not taking home the last award of the evening?? Let's just hope he saved some of that speech for later…
9:12pm: Diane Keaton and Jack Nicholson close the show with the award for Best Movie. The Oscar goes to The Departed. Yes—I broke even!! 12-for-24!! I mean if you're going to suck, at least suck half-way…right?
9:17pm: The show was 13 minutes shy of going a four-whole hours. Methinks Ellen might not be coming back next year…
Related Tags:
2007 academy award, 2007 academy awards, 2007 oscars, abigal breslin, academy awards, adriana barraza, al gore, alan arkin, alejandro gonzalez inarritu, american idol, an inconvenient truth, babel, best actor, best actress, best adapted screenplay, best animated feature, best animated short film, best art direction, best cinematography, best costume design, best director, best documentary feature, best documentary short, best film editing, best foreign language film, best live action film, best makeup, best movie, best original score, best original screenplay, best original song, best sound editing, best sound mixing, best supporting actor, best supporting actress, best visual effects, beyonce, bill condon, blood diamond, borat, brad pitt, cars, cate blanchett, children of men, clint eastwood, commentaries, commentary, djimon hounsou, drama, dreamgirls, eddie murphy, ellen degeneres, eramos pocos, films, foreign, forest whitaker, half nelson, helen mirren, jack nicholson, jackie earle haley, jamie foxx, jennifer hudson, judi dench, kate winslet, leonardo dicaprio, letters from iwo jima, listen, little children, little miss sunshine, live commentary, marie antoinette, mark wahlberg, martin scorsese, meryl streep, movies, musical, notes on a scandal, oscar, oscars, pan's labyrinth, pans labyrinth, paul greengrass, pedro almodovar, penelope cruz, peter o'toole, peter otoole, pirates of the caribbean dead mans chest, pirates of the caribbean: dead man's chest, rinko kikuchi, ryan gosling, stephen frears, the departed, the devil wears prada, the last king of scotland, the little matchgirl, the pursuit of happyness, the queen, todd field, two hands, united 93, venus, volver, will smith
© Gear Live Media, LLC. 2007 – User-posted content, unless source is quoted, is licensed under a Creative Commons Public Domain License. Gear Live graphics, logos, designs, page headers, button icons, videos, articles, blogs, forums, scripts and other service names are the trademarks of Gear Live Inc.