Sunday August 27, 2006 11:06 pm
The 2006 Emmy Awards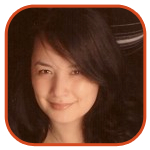 Tweet
Posted by Veronica Santiago Categories: Award Shows, Comedy, Drama, ABC, CBS, NBC, 24, Amazing Race, The, Daily Show, The, Desperate Housewives, Entourage, Grey's Anatomy, House, King of Queens, My Name Is Earl, Scrubs, Talent, The Office, West Wing, The, Features,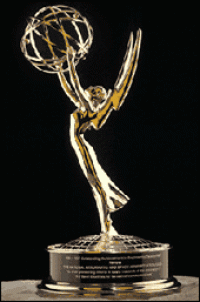 As some of you might remember, TV Envy brought you live remarks during the 2006 Oscars. I had so much fun last time - I thought I would do it again for the 58th Annual Emmy Awards. Unfortunately, since I live on the West Coast, live blogging is not possible. I could cheat and write this while reading the online reports—but I won't. I will keep my eyes focused on the TV screen before me and make catty remarks as I think of them in Pacific Standard Time.
Although I'm still a bit bitter that neither Lost or Desperate Housewives were nominated this year (apparently due to the recent changes in the nomination process), my annual viewing must go on. If someone can manage to eke out a win for either Entourage, The Office or Scrubs, I may be able to forgive and forget.
Okay—let the time-delayed festivities begin!
8:00pm—The show is kicked off with a classic Conan O'Brien skit. This time around, Conan is trying to make it to his 2nd hosting gig at the Emmys— unfortunately, the plane he is in crashes and he ends up on the deserted island from Lost. He invites Hurley to come with him down the hatch to the show, but Hurley reminds him that they 'weren't exactly invited'. Priceless! Conan then finds himself in a string of other shows—including The Office, 24, House, South Park and Dateline NBC (as sexual predator Conebone69). I'm sure Tom Cruise won't appreciate being seen once again hiding in the South Park closet, but he's probably too busy hiding at home with Suri.
8:08pm—Quotable #1: "Just because something lasts 14 seconds doesn't mean it isn't spectacular." Conan referencing Ellen Burstyn's controversial nomination for a brief cameo.
8:15pm—Ellen Pompeo (wearing a purple velvet-esque number straight out of Prince's closet) and Patrick Dempsey come out to present the award for Best Supporting Actress/ Comedy. Just when I thought we could wash our hands clean of Will & Grace, Megan Mullally pulls out another win dragging out the death of that show. Next year will be yours, Jaime Pressly!!
8:18pm—Sean Hayes and Julia Louis-Drefus are next up to bat for the Best Supporting Actor/ Drama presentation. Alan Alda, the only nominee not present, wins the category. Seems he's still upset about losing the West Wing presidency.
8:25pm—Conan says that presenters have never feared running long on their speeches because there have never been consequences. Go-to funny man, Bob Newhart, is then placed in an air-tight container with only 3 hours of air. Only a tightly run ship can save him from certain death. Although I like my sleep, I'm secretly rooting for an hour of overtime.
8:25pm—Martin and Charlie Sheen present the award for Best Supporting Actress/ Drama. Gotta wonder if Papa Sheen is happy to know that his son will be trouble-free for at least the next few hours. Being 1/2 Asian, I'm rooting for Sandra Oh to win. Sadly, she is robbed by Blythe Danner. I don't even know anyone who watches Huff. Blythe then proceeds to thank HBO despite being cancelled. Okay - so she's funny. But I still don't know if she deserved to win.
8:28pm—Jaime Pressly and Jason Lee from My Name is Earl present Best Supporting Actor/ Comedy. JEREMY PIVEN WON!!!! Things are starting to look up for this telecast. Maybe the Blue Ribbon panel knew what they were talking about after all. But somehow, I think Piven would have won anyway despite their meddling.
8:35pm—Outstanding Supporting Actress/ Miniseries or Movie goes to Kelly MacDonald for The Girl in the Cafe. I remember her from an episode of Alias. Her accent is just too cute, you can't help but like her—even if you have no idea what movie she was in.
8:43pm—John Lithgow, Jeffrey Tambor and Heidi Klum present for Outstanding Variety Show (or something like that). I've said this once and I'll say this again—I hate Heidi Klum. Anyone who can look that beautiful during her third pregnancy should suffer a thousand hidden stretch marks. The Daily Show wins for its umpteenth year in a row. Jon Stewart reeks of a sweep.
8:57pm—A sweaty Simon Cowell comes onstage and is promptly booed by the audience. Was that a set-up?? Seriously Awkward Moment #1. He introduces the tribute to the real music man, Dick Clark. It's sad to see the effects of the stroke still plaguing Dick, but his energy and humor are still present. Everybody should be so lucky to have their dreams come true. What a class act.
9:14pm—The beautiful couple of the night: Evangeline Lilly (Lost) and Wentworth Miller (Prison Break). I'm so blinded by jealousy that I'm barely listening to their category. All other presenters to follow rush back into makeup.
9:24pm—Mariska Hargitay and Tom Selleck present the award for Outstanding Supporting Actor/ Miniseries. Mariska looks stunning despite having a baby only a few short weeks ago. She's on my hate list right behind Heidi.
9:41pm—Next up is Lead Actor/ Comedy. Go Steve Carell!!! I must admit that I'm also excited for the underappreciated Kevin James, though The King of Queens is not exactly in its prime. TONY SHALOUB WINS FOR THE THIRD FREAKIN' TIME?? Who watches Monk anyway? The same people who watch Huff? Okay - I actually know someone who actually watches Monk, but that doesn't dull the pain. At least Carell has his movie career to keep him warm.
9:49pm— I hate to diss Candice Bergen—but that is the most unflattering outfit I've yet to see all night. I'll keep it at that.
9:50pm—The tribute to Aaron Spelling begins. Candy and Randy Spelling are clearly shown on camera…but no Tori. OUCH!!! I guess she was banned from the festivities as rumored. Seriously Awkward Moment #2 Wait a second—THERE'S TORI. She was just banned to the other side of the building with her husband, Dean McDermott. I'm wondering if she will be auctioning off her latest Emmy dress on eBay as well.
9:57pm—The original Charlie's Angels reunite for the Spelling tribute. What a weird twist of fate. Farrah Fawcett used to be the one with the most eyes on her—and even today she still is. My eyes are so transfixed on her botched plastic surgery and wig-like hair that I can't determine whether Jaclyn Smith is wearing a dress from Kmart. Kate Jackson must be thrilled to have moved up in the ranks.
10:08pm—Stephen Colbert and Jon Stewart are greeted by an excited audience. Thankfully, they don't fail to perform. Their segment caps off nicely when they award the Best Reality Show prize to The Amazing Race. My dream is to some day hand the trophy over to Phil Keoghan myself. I…LUV…HIM.
10:33pm—Calista Flockhart and Craig Ferguson step up to the mike. For months now, I've been trying to figure out what is different about Calista's face. Is that the result of bad plastic surgery…or simply much needed weight? Mariska Hargitay wins the award for Lead Actress/ Drama. All I can say is—Thank gawd it wasn't Allison Janney.
10:40pm—The Seinfeld curse is officially broken. Julia Louis-Dreyfus wins for The New Adventures of Old Christine. Jason Alexander and Michael Richards are now trying to find someone else to blame.
10:42pm—I'm starting to smell something in the air. Kiefer Sutherland has just won Lead Actor/ Drama for 24. Since the director of that show has already won…is 24 now a shoe-in for Best Drama??
10:50pm—With 10 minutes still left to go, Bob Newhart is let out of his container. Thankfully for him, the Best Comedy Award goes out to The Office. Had he said anything else (outside of Scrubs), I would have put him back in there myself.
10:54pm—Annette Benning presents the final award of the evening: Best Drama Series. As I had guessed, 24 comes out the big winner. Although I did enjoy the show this year, the producers should be thankful that Lost wasn't still around.
© Gear Live Media, LLC. 2007 – User-posted content, unless source is quoted, is licensed under a Creative Commons Public Domain License. Gear Live graphics, logos, designs, page headers, button icons, videos, articles, blogs, forums, scripts and other service names are the trademarks of Gear Live Inc.