Sunday September 28, 2008 6:39 pm
This Week on TV (9/29-10/5)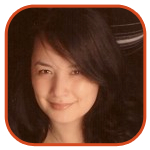 Tweet
Posted by Veronica Santiago Categories: Comedy, Drama, Music, Reality, Specials, ABC, BBC, Bravo, Cable, CBS, FX, MTV, NBC, The CW, Everybody Hates Chris, Heroes, Survivor,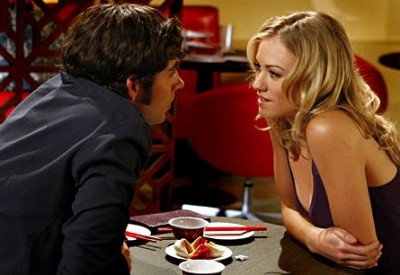 (You can view TV Envy's Fall Television Programming Schedule here.)
MONDAY (9/29)
Chuck (NBC, 8pm): Season 2 premiere. "Chuck mixes it up with a formidable operative (Michael Clarke Duncan) out to obtain a device that would potentially give rise to a new Intersect." Thankfully, he knows a girl from Wienerlicious who can take the big guy down.
Heroes (NBC, 9pm): "Peter looks to the past to stop the future." Is going back to Season Two an option?
100 Greatest Hip Hop Songs (VH1, 9pm): "A five-part countdown of the Top 100 hip hop songs." Because when I think hip hop, I think VH1.
Life (NBC, 10pm): Season 2 premiere. "Crews and Reese track a serial killer who's placing victims in numbered trunks around the city." Ooh—I love scavenger hunts!
TUESDAY (9/30)
90210 (CW, 8pm): "Kelly is contacted by an old pal who has her second-guessing her relationship with Ryan." Meanwhile, I'm still second-guessing why I even bother with this show.
The Shield (Oxygen, 10pm): "Shane tries to turn Ronnie against Vic." Someone please explain to me how Ronnie - the guy who had his face grilled - is the least messed up person in this bunch.
Paris Hilton's My New BFF (MTV, 10pm): Series premiere. "Paris Hilton begins the audition process to find a new best friend." I will not get sucked into this show. I will not get sucked into this show…
Half Their Size: The People Magazine Weight Loss Challenge (ABC, 10pm): "Following the weight-loss journey of eight Mississippi residents over the course of nine months of hard work that included no surgery or gimmicks." It's like getting a whole season of The Biggest Loser in one nice compact hour.
WEDNESDAY (10/1)
Pushing Daisies (ABC, 8pm): Season 2 premiere. "Lily takes Olive to a nunnery to keep her from telling secrets." Are people who gossip sent to nunneries as well?
Private Practice (ABC, 9pm): Season 2 premiere. "Addison discovers that Naomi is keeping the practice's financial woes a secret." I sense a theme in ABC's programming tonight.
My Fake Baby (BBC, 9pm): "A look at shockingly lifelike dolls called 'reborns' and a small number of women who treat them like real babies." WTF??
Dirty Sexy Money (ABC, 10pm): Season 2 premiere. "Tripp and Leticia throw Nick an elaborate birthday party on a yacht." You don't have to respect your boss to accept their pricey gifts.
THURSDAY (10/2)
Survivor: Gabon (CBS, 8pm): "Tension builds in one tribe when food starts to run low because of some teammates overeating." Screw eliminations. Food stealers should be sacrificed at Tribal Council.
Ugly Betty (ABC, 8pm): "Christina finds reason to be wary of her estranged husband's motives." Never trust a man who has the word "estranged" in his title.
Vice-Presidential Debate (Various, 9pm EST): I'm not sure whether I'm looking more forward to this, or Tina Fey's next SNL appearance.
Tim Gunn's Guide to Style (Bravo, 11pm): Season 2 premiere. "Tim reinvents the conservative look of an effervescent prep-school grad with a political past." I hope this means Gunn will still have a future even if Project Runway doesn't.
FRIDAY 10/3)
Season premieres: Everybody Hates Chris, The Ex List, The Game, Ghost Whisperer, Numb3rs, Wife Swap, Supernanny
Everybody Hates Chris (CW, 8pm): Season 4 premiere. "The season begins with Chris entering high school and being placed in an all-white homeroom with a bigoted teacher." Chris is in high school now? Where the heck have I been?
Ghost Whisperer (CBS, 8pm): Season 4 premiere. "Melinda soon discovers Eli's near-death experience has given him the ability to hear ghosts but not see them." Some people call those ghosts, others call them voices in their head.
Wife Swap (ABC, 8pm): Season premiere. "The twister-chasing family of a storm scientist swaps moms with a safety-conscious family whose patriarch runs a child-proofing business." Coming soon: Storm-proof child helmets.
The Ex List (CBS, 9pm): Series premiere. "A marriage-minded woman searches for her Prince Charming among her many ex-boyfriends." Apparently going with your first instincts is now overrated.
SUNDAY (10/5)
Season premieres: 4Real, America's Funniest Home Videos, Easy Money, The Girls Next Door, In Harm's Way, Valentine
America's Funniest Home Videos (ABC, 7pm): Season 19 premiere. "Clips include hair-waxing sessions for men." So childish, yet so funny.
Brooke Knows Best (VH1, 10:30pm): Season finale. "Brooke's music career is on life support with no label, manager or distribution deal." Finally a show that ends on a positive note.
The Girls Next Door (E!, 10pm): Season 5 premiere. "Hef and the ladies travel to Las Vegas to celebrate his 82nd birthday." Is this the one where Kendra flashes everyone from the outdoor pool? Oh wait - this episode hasn't happened yet.
Valentine (CW, 8pm): Series premiere. "A family of Greek gods relocate from Mount Olympus to Los Angeles to help people find true love." This sounds like the best-worst thing to happen to TV in quite some time.
Related Tags:
100 greatest hip hop songs, 4 real, 4real, 90210, afv, americas funniest home videos, americas funniest videos, brooke knows best, chuck, debate, debates, dirty sexy money, easy money, everybody hates chris, ex list, ghost whisperer, girls next door, half their size, half their size the people magazine weight loss challenge, half their size: the people magazine weight loss challenge, heroes, hip hop, in harm's way, in harms way, life, michael clarke duncan, my fake baby, numb3rs, numbers, paris hilton's new bff, paris hiltons new bff, private practice, programming schedule, pushing daisies, sidefeatured, supernanny, survivor, survivor gabon, survivor: gabon, the ex list, the game, the girls next door, the shield, this week on tv, tim gunn, tim gunn's guide to style, tim gunn's guide to style, tim gunns guide to style, tv programming schedule, tv schedule, ugly betty, valentine, vice presidential debates, vice-presidential debates, wife swap
© Gear Live Media, LLC. 2007 – User-posted content, unless source is quoted, is licensed under a Creative Commons Public Domain License. Gear Live graphics, logos, designs, page headers, button icons, videos, articles, blogs, forums, scripts and other service names are the trademarks of Gear Live Inc.