Sunday September 20, 2009 1:08 pm
This Week on TV (9/21-9/27)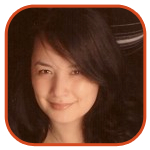 Tweet
Posted by Veronica Santiago Categories: Animation, Comedy, Drama, Prime Time, Reality, Sci-Fi/Horror, ABC, Bravo, Cable, CBS, FOX, NBC, Showtime, The CW, Amazing Race, The, Dancing With The Stars, Desperate Housewives, Family Guy, Grey's Anatomy, Heroes, House, Medium,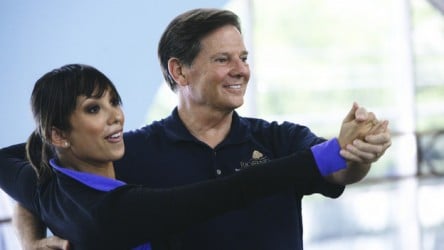 (Make sure to check out TV Envy's Programming Schedule.)
MONDAY (9/21)
Season premieres: Accidentally on Purpose, The Big Bang Theory, Castle, CSI: Miami, Dancing with the Stars, Heroes, House, How I Met Your Mother, Two and a Half Men
House (FOX, 8pm): "Season 6 begins with House as a detoxing patient at a mental hospital. He concocts an escape plan aided by his roommate and a visitor named Lydia (Franka Potente)." Run House Run!
How I Met Your Mother (CBS, 8pm): "The friends discover that Robin and Barney are secretly a couple." He couldn't stop talking aboot the girl he hooked up with last night.
Dancing with the Stars 9 (ABC, 8pm): The opener begins with 16 celebrities including Lindsay Lohan's ex (Aaron Carter), Shannen Doherty's ex (Ashley Hamilton) and the ex-House Majority Leader (Tom DeLay). At least one of these guys has been disgraced.
TUESDAY (9/22)
Season premieres: The Forgotten, The Good Wife, NCIS, NCIS: Los Angeles
18 Kids and Counting (TLC, 9pm): "Jim Bob goes on a diet." To make himself feel better, he keeps getting his wife fat.
Melrose Place (CW, 9pm): "Jonah is furious when he finds out Riley hasn't told anyone about their engagement." Well - if her ring was big enough, she wouldn't have to say a thing. *cough*
Flipping Out (Bravo, 10pm): "Jeff feels betrayed by an important person in his life when he's floored by disturbing information." Even I know not to do a #2 in his house.
WEDNESDAY (9/23)
Season premieres: Cougar Town, Criminal Minds, CSI: NY, Eastwick, Gary Unmarried, Law & Order: SVU, Mercy, Modern Family, The New Adventures of Old Christine
Modern Family (ABC, 9pm): "Mitchell searches for a way to tell his relatives about his adopted baby from Vietnam with his partner, Cameron." He opted to wait until his adoptions from Cambodia and Ethiopia were also complete.
Cougar Town (ABC, 9:30pm): "A recently-divorced, fortysomething mother (Courteney Cox) of a teenage son is reluctant to reenter a dating pool that happens to be full of younger men, despite the coaxing of a younger coworker and seemingly endless nights of sleeping alone." This, coincidentally, is also the premise of Scream 4.
Eastwick (ABC, 10pm): "Three New England women make a wish for their lives to change. The mysterious Darryl Van Horne then arrives in town and helps them discover their untapped powers." This could possibly explain the New England Patriots.
THURSDAY (9/24)
Season premieres: CSI, FlashForward, Grey's Anatomy, The Mentalist
FlashForward (ABC, 8pm): "In the premiere of this sci-fi series, everyone on Earth blacks out for exactly 2 minutes and 17 seconds, during which they see snippets from their futures six months ahead." Some found themselves still praying to the same porcelain god.
The Vampire Diaries (CW, 8pm): "Steffan joins the football team after an impressive athletic display." He played like he was out for blood.
Parks and Recreation (NBC, 8:30pm): "Leslie finds marijuana planted in her new community garden, so she holds an all-night stakeout to catch the culprit." Those late-night munchies came in quite handy.
FRIDAY (9/25)
Season premieres: Brothers, Dollhouse, Ghost Whisperer, Law & Order, Medium, Numb3rs, Smallville
Monk (USA, 9pm): "Area residents receive unmarked dolls that seem to predict a series of strange deaths, leading many to suspect a voodoo curse is at play." The Cabbage Patch Kids came with their own birth and death certificates.
Medium (CBS, 9pm): "Allison struggles through the aftermath of her brain surgery and its potential lasting impact on her life." It's unclear whether her new life post-NBC will be as enjoyable as before.
Numb3rs (CBS, 10pm): "Charlie seeks an answer from Amita about his marriage proposal." He hadn't figured the odds of her saying "No."
SUNDAY (9/27)
Season premieres: 60 Minutes, The Amazing Race, American Dad, Californication, Cleveland, Cold Case, Desperate Housewives, Dexter, Extreme Makeover, Family Guy, The Simpsons
The Amazing Race 15 (CBS, 8pm): "The season begins with 12 teams in Los Angeles. One pair is eliminated before leaving the starting line, while the other 11 duos fly to Japan—the first stop on a 21-day, eight-country trek." Eliminated before leaving??? That's what you call "the pits" stop.
Desperate Housewives (ABC, 9pm): "Another family with a dark past moves onto Wisteria Lane." Dark secrets are an HOA requirement.
American Dad (FOX, 9:30pm): "When Steve is selected to sing the national anthem at the Langley Falls Veterans' Day celebration, he gets some heat from Stan who does not think he is ready for such an undertaking." Later, Stan also fired off a letter to Ellen DeGeneres about her new American Idol post.
Related Tags:
18 kids and counting, 60 minutes, aaron carter, accidentally on purpose, amazing race, amazing race 15, american dad, ashley hamilton, brothers, californication, castle, cleveland, cold case, cougar town, courteney cox, criminal minds, csi, csi crime scene investigation, csi miami, csi new york, csi ny, csi: crime scene investigation, csi: miami, csi: new york, csi: ny, dancing with the stars, dancing with the stars 9, desperate housewives, dexter, dollhouse, dwts, dwts 9, eastwick, extreme makeover, extreme makeover home edition, extreme makeover: home edition, family guy, flash forward, flashforward, flipping out, gary unmarried, ghost whisperer, good wife, greys anatomy, heroes, house, how i met your mother, law & order, law & order special victims unit, law & order svu, law & order: special victims unit, law & order: svu, law and order, medium, melrose place, mercy, modern family, monk, ncis, ncis la, ncis los angeles, ncis: la, ncis: los angeles, new adventures of old christine, numb3rs, numbers, parks and recreation, sidefeatured, smallville, special victims unit, svu, television programming, the amazing race, the amazing race 15, the big bang theory, the forgotten, the good wife, the mentalist, the new adventures of old christine, the simpsons, the vampire diaries, this week on tv, tom delay, tv schedule, two and a half me, vampire diaries
© Gear Live Media, LLC. 2007 – User-posted content, unless source is quoted, is licensed under a Creative Commons Public Domain License. Gear Live graphics, logos, designs, page headers, button icons, videos, articles, blogs, forums, scripts and other service names are the trademarks of Gear Live Inc.