Sunday September 14, 2008 7:10 pm
This Week on TV (9/15-9/21)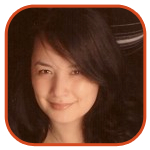 Tweet
Posted by Veronica Santiago Categories: Award Shows, Comedy, Drama, Prime Time, Reality, Sci-Fi/Horror, ABC, Bravo, Cable, FX, FOX, HBO, NBC, The CW, Entourage, Prison Break,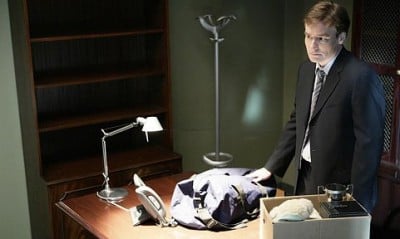 (You can view TV Envy's Fall Television Programming Schedule here.)
MONDAY (9/15)
Terminator: The Sarah Connor Chronicles (FOX, 8pm): "John's schoolwork suffers, but his social circle widens when he makes a new friend." Uhh, what exactly does he need to learn? He already knows that he's in charge of saving the world.
Prison Break (FOX, 9pm): "Michael and Linc happen upon T-Bag by chance." Seriously, by chance? That's like saying I just stopped watching this show…by chance.
I Want to Work for Diddy (VH1, 9pm): "The teams must each throw a party that meets the high standards of a Diddy event, attending to such details as theme, decor, signature cocktails and guest list." How would they know how to throw a Diddy event if they've never been invited to a Diddy event?
Luke's Parental Advisory (VH1, 10:30pm): "Luke tells Lacresha and Luther Jr. that they have a 2-year-old half brother. Later, he tries to bond with the child during a weekend visit." What would we do without television cameras to record special family moments like these?
TUESDAY (9/16)
The Biggest Loser: Families (NBC, 8pm): Season 6 premiere. "Teams of husbands and wives square off against parents and their adult children." Nothing helps a couple bond like a good parent/child beat down.
House (FOX, 8pm): Season 5 premiere. "Wilson returns from an extended leave following Amber's death and announces he's leaving Princeton-Plainsboro." If he wants House to beg him to stay, he should just say so. Men don't understand hints.
90210 (CW, 8pm): "At the Wilsons, money concerns prompts Dixon to get a job at the Peach Pit." Annie, like Brenda, is immune to such financial problems.
Lincoln Heights (ABC Family, 8pm): Season 3 premiere. "Eddie and Jenn are away when thugs break into the Sutton house and hold Cassie and Charles hostage during a police standoff." Sounds like they couldn't have timed that outing better.
WEDNESDAY (9/17)
Project Runway (Bravo, 9pm): "The contestants fashion clothes for college women, helping them make a smooth transition from cool-school style to working-world sophistication." Items will be purchased on the students' new pieces of plastic.
Criss Angel: Mindfreak (A&E, 10pm): "Criss meets Richard Branson and describes unknown personal details and predicts events regarding the billionaire." Will Branson's spaceflight thing ever get off the ground? Maybe it's best kept a mystery.
Top Design (Bravo, 10pm): "The contestants design window displays inspired by Project Runway creations." Let's hope they aren't inspired by those designs inspired by astrological signs…
Man vs. Wild (Discovery, 10pm): "Bear reviews his survivor essentials that can be used in various environments, including deserts, swamps, jungles and icy mountain peaks." But will he tell me which shoe to pack for day and night?
THURSDAY (9/18)
Smallville (CW, 8pm): Season 8 premiere. "Chloe is held prisoner by a group who have discovered her powers, while Clark has been stripped of his by Jor-El." Where's a hero when you need one?
Supernatural (CW, 9pm): Season 4 premiere. "Dean has been freed from Hell and reunites with Sam and Bobby, but the three don't know how he returned." There are some things that shouldn't be questioned, just accepted.
It's Always Sunny in Philadelphia (FX, 10pm): Season 4 premiere. "Dee and Charlie eat some of Frank's stash of extraordinarily tasty meat and won't rest until they get more." Is this a comedy…or the premise for a horror movie?
Biography (Biography, 10pm): "A profile on Tyler Perry includes his journey from playwright to screenwriter, director and actor." Surprisingly, this show was not titled Tyler Perry's Biography on Tyler Perry.
FRIDAY (9/19)
America's Toughest Jobs (NBC, 8pm): "The players must work on a Texas oil rig, which finds them hauling pipes, changing bits and drilling in the mud." As if I needed another reason to feel guilty about driving.
Grizzly Man Diaries (Animal, 9pm): "A 6.5 earthquake sends Trendwell running from camp and leaves him disoriented, but he finds comfort at River's Edge until an 800 lb. grizzly pays him a visit." Note to self: Large earthquakes, run. Big bears, stand still.
Dog Whisperer (National Geographic, 9pm): "Cesar Millan reunites with more than 100 rehabilitated dogs from the series' first four seasons. Also: a surprise appearance by Lassie, Millan's childhood hero." He does realize that the original Lassie can't be rehabilitated, right?
SUNDAY (9/21)
60th Primetime Emmy Awards (ABC, 8pm): Reality mainstays Tom Bergeron, Heidi Klum, Howie Mandel, Jeff Probst, and Ryan Seacrest host the 60th annual event." Losers will either have their torches snuffed or be told that they're simply "out."
Mad Men (AMC, 10pm): "Ever-eager Pete seizes a chance to exploit an opportunity at the office." In this instance, I don't believe he'll be exploiting any secretary's single status.
Brooke Knows Best (VH1, 10pm): "Brooke gets into the pole-fitness craze. But some friends take home videos of her home workouts, which wind up on the internet." And she's bothered because those tapes didn't make it onto VH1 first?
Entourage (HBO, 10pm): "After being advised by his no-nonsense accountant to file for bankruptcy, a cash-strapped Vince considers a paying gig at an ostentatious Sweet 16 party." Crap. Now I've got MTV's Sweet 16 theme stuck in my head.
Related Tags:
60th primetime emmy awards, 90210, americas toughest jobs, animal planet, biography, brooke knows best, criss angel, criss angel mindfreak, criss angel: mindfreak, dog whisperer, emmy, emmy awards, emmys, entourage, grizzly man diaries, heidi klum, house, howie mandel, i want to work for diddy, it's always sunny in philadelphia, it's always sunny in philadelphia, it's always sunny in philadelphia, its always sunny in philadelphia, jeff probst, lincoln heights, luke's parental advisory, lukes parental advisory, mad men, man vs wild, man vs. wild, primetime emmy awards, prison break, project runway, richard branson, ryan seacrest, schedule, schedules, sidefeatured, smallville, supernatural, terminator, terminator the sarah connor chronicles, terminator: the sarah connor chronicles, the biggest loser, the biggest loser families, the biggest loser: families, the sarah connor chronicles, this week on tv, tom bergeron, top design, tv schedule, tv schedules, tyler perry
© Gear Live Media, LLC. 2007 – User-posted content, unless source is quoted, is licensed under a Creative Commons Public Domain License. Gear Live graphics, logos, designs, page headers, button icons, videos, articles, blogs, forums, scripts and other service names are the trademarks of Gear Live Inc.