Sunday September 13, 2009 8:49 pm
This Week on TV (9/14-9/20)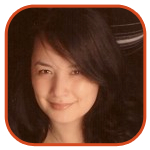 Tweet
Posted by Veronica Santiago Categories: Animation, Award Shows, Comedy, Daytime, Drama, Food & Home, Music, Prime Time, Reality, Sci-Fi/Horror, Talk Shows, Bravo, Cable, FOX, HBO, NBC, Syndication, The CW, Family Guy, Oprah Winfrey Show, The Office,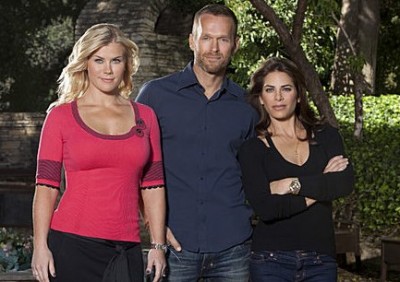 (Make sure to check out TV Envy's Programming Schedule.)
MONDAY (9/14)
Season premieres: Eddie Griffin: Going for Broke, Gossip Girl, The Jay Leno Show, The Jerry Springer Show, Maury, One Tree Hill, Oprah, Lincoln Heights, The Steve Wilkos Show
Oprah (Syndicated, check local listings): Season premiere. "Whitney Houston talks to Oprah—and no topic is off-limits. The back-to-back, two-day event begins Monday, September 14." Explaining the "doodie bubble" incident with Bobby could actually take a lifetime.
One Tree Hill (CW, 8pm): Season premiere. "Nathan faces a career-threatening accusation with the help of his new sports agent." A few kinds acts with PETA later, and he's back in the game.
Eddie Griffin: Going for Broke (VH1, 10pm): Series premiere. "This reality series about comic Eddie Griffin's financial foibles opens with his accountant explaining that he's spending far more than he's bringing in because of the many people he supports." By the end of Season 1, one family member will have to pack up their knives while another will have their torch snuffed.
TUESDAY (9/15)
Season premieres: The Biggest Loser
The Biggest Loser (NBC, 8pm): Season premiere. "Sixteen contestants begin their weight-loss journeys in the premiere of Season 8, which is themed 'second chances.'" Believing it it was themed "second helpings," several contestants willingly drop out after the first episode.
Melrose Place (CW, 9pm): "Surveillance footage reveals that seemingly innocent Violet (Ashlee Simpson-Wentz) may be hiding something." She naively forgot to shred pictures of her real nose before tossing them in the dumpster.
Flipping Out (Bravo, 10pm): "Unsettled and stressed, Jeff falls ill (and not without accusations of being poisoned)." He later pinpoints his troubles to unsterilized botox injections.
WEDNESDAY (9/16)
Season premieres: The Beautiful Life: TBL
The Beautiful Life: TBL (CW, 9pm): Series premiere. "In the pilot, up-and-coming model Raina Marinelli is deemed the new It girl during New York Fashion Week, stealing the spotlight from veteran model Sonja Stone (Mischa Barton), who's been out of the country for unknown reasons." Sonja Stone? The clue is in the name.
Glee (FOX, 9pm): "Will forms an all-male a capella group, but when he neglects the glee club, the kids decide to hire a well-known choreographer to coach them." In other news, Paula Abdul will hold a press conference to announce her next gig.
Top Chef: Las Vegas (Bravo, 10pm): "The challenge gets campy when the food fighters visit a camp site and concoct a menu for a collection of Las Vegas cowboys." They'll have to devise a menu that's safe and easy to eat while wearing assless chaps.
THURSDAY (9/17)
Season premieres: Bones, Community, Extreme Cuisine with Jeff Corwin, Fringe, It's Always Sunny in Philadelphia, The Office, Parks and Recreation, SNL Weekend Update Thursday, Survivor
Parks and Recreation (NBC, 8pm): Season premiere. "Leslie tries to drum up publicity for the Pawnee zoo by arranging for two penguins to wed, but she inadvertently causes an uproar when both penguins turn out to be male." The matching tuxedos should have given it away.
Fringe (FOX, 9pm): Season premiere. "The fringe division comes under Congressional scrutiny in the premiere, which also follows Olivia's incredible return to her family environs and the pursuit of a mysterious entity that will stop at nothing to find her." It's like my Momma always said: "If you'll just stop pursuing those entities, they'll eventually come and find you!"
The Office (NBC, 9pm): "The Dundler-Mifflin staffers share gossip about the summer interns. Michael, feeling left out of the fun chatter, desperately goes hunting for the next big rumor to spread." Unfortunately, his scoop about Ryan (B.J. Novak) being a Jewish-American Nazi killer didn't garner any interest.
FRIDAY (9/18)
Dog Whisperer (Nat. Geographic, 9pm): "Velvet Revolver drummer Matt Sorum hopes the host can help socialize his 10-month-old French bulldog, Miles, who goes crazy around other dogs." Miles' arrogance really kicked in while socializing with American breeds.
Say Yes to the Dress (TLC, 9:30pm): "A bride wants a pink gown with leopard print." And it would be a shame for anyone to keep us from seeing it on her.
Psych (USA, 10pm): "A man thinks he's cursed after several of his former girlfriends meet grim fates." With Shawn and Gus' help, he might be able to spare his other exes from a future with children.
SUNDAY (9/20)
Season premieres: Bored to Death, Curb Your Enthusiasm
61st Primetime Emmy Awards (CBS, 8pm): "Neil Patrick Harris hosts the 61st annual celebration. 30 Rock leads all shows with 22 nominations, followed by Mad Men with 16 nods." I don't know if Family Guy could upset 30 Rock, but a Stewie Griffin acceptance speech would be priceless.
Tool Academy 2 (9pm, VH1): "The tools learn humility by confronting their insecurities and spending a day working a beet farm." A whole day spent with Dwight Schrute can change a man.
Bored to Death (HBO, 9:30pm): Series premiere. "In the opener of this noirish comedy, struggling Brooklyn writer Jonathan Ames does his best to moonlight as a hard-boiled private eye after his girlfriend leaves him because of his habitual case of white wine and marijuana." A classier man would pair the green stuff with reds.
Related Tags:
61st primetime emmy awards, biggest loser, bored to death, dog whisperer, eddie griffin, eddie griffin going for broke, eddie griffin: going for broke, emmy awards, emmys, flipping out, fringe, glee, melrose place, mischa barton, one tree hill, oprah, parks & recreation, parks and recreation, primetime emmy awards, psych, say yes to the dress, sidefeatured, tbl, television programming, the beautiful life, the beautiful life tbl, the beautiful life: tbl, the biggest loser, the office, the oprah winfrey show, tool academy, tool academy 2, top chef, top chef las vegas, top chef: las vegas, tv schedule, whitney houston
© Gear Live Media, LLC. 2007 – User-posted content, unless source is quoted, is licensed under a Creative Commons Public Domain License. Gear Live graphics, logos, designs, page headers, button icons, videos, articles, blogs, forums, scripts and other service names are the trademarks of Gear Live Inc.