Sunday September 12, 2010 8:58 pm
This Week on TV (9/13-9/19)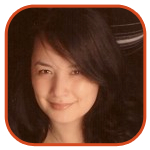 Tweet
Posted by Veronica Santiago Categories: Comedy, Drama, Prime Time, Reality, Bravo, Cable, CBS, FX, NBC, The CW, Apprentice, The - Donald, Survivor, Video,
(Make sure to check out TV Envy's Programming Schedule.)
MONDAY (9/13)
Season premieres: 90210, Gossip Girl, The Nate Berkus Show, Oprah
90210 (CW, 8 p.m.): Season premiere. "A deadly earthquake strikes Beverly Hills." This explains what happened to the Peach Pit.
Little People, Big World (TLC, 8:30 p.m.): "Matt and Zach embark on a father-son road trip in an attempt to mend their broken relationship." A reconciliation is as likely as the show being renewed.
Hoarders (A&E, 9 p.m.): "A woman's home is caving in from the weight of garbage piled up to the ceiling." The good news? The cave-in created additional storage space underneath the house.
TUESDAY (9/14)
Season premieres: Life Unexpected, One Tree Hill, Parenthood
Melissa & Joey (ABC Family, 8 p.m.): "Mel becomes suspicious of Joe, so she installs a nanny cam to keep a closer eye on him." He's been filming a movie with Wesley Snipes? That's the last thing she would have suspected.
Swords: Life on the Line (Discover, 9 p.m.): "Poor fishing and lousy weather mar the second trip; the Big Eye steers south to safer waters; a greenhorn falls overboard, with sharks in the water." This brings new meaning to "swimming with sharks."
Parenthood (NBC, 10 p.m.): Season premiere. "Adam (Peter Krause) is stressed out by his family and demanding boss (William Baldwin)." The pressure is enough to put him six feet under.
WEDNESDAY (9/15)
Season premieres: Outlaw, Survivor
Survivor: Nicaragua (CBS, 8 p.m.): Season premiere. "The 21st edition of the reality series begins in Nicaragua with 20 castaways being divided into tribes according to their ages. The Espada tribe is made up of people over age 40, while the La Flor tribe consists of people ages 30 and under." Those outside the 18-49 demographic won't really matter.
My Child Won't Talk (Disc. Health, 8 p.m.): "Profiling three families with children who suffer from selective mutism, in which they speak freely at home but become silent in public due to anxiety." I'm guessing the video cameras won't help matters much. Just saying.
Man vs. Wild (Discovery, 9 p.m.): "Bear faces a man-made sandstorm in the Mojave Desert." And by "man-made," we mean "producer-made."
THURSDAY (9/16)
Season premieres: The Apprentice, It's Always Sunny in Philadelphia, The League
The Apprentice (NBC, 9 p.m.): "Season 10 kicks off with the arrival of 16 candidates, all impacted by the economic downturn and trying to revive their careers by winning employment with Donald Trump." Note: we're talking about real people this time—not out-of-work celebrities.
The Real Housewives of D.C. (Bravo, 9 p.m.): "Michaele searches for a new home; Tareq's family troubles escalate." At least one of these two things is related to a Playboy shoot.
The League (FX, 10:30 p.m.): "Season 2 opens in Las Vegas, where the guys have gone to hold their fantasy league's draft. Jenny wants in but league commissioner Pete, her husband, doesn't like the idea at all." He doesn't want to mix marriage with pleasure.
FRIDAY (9/17)
Man, Woman, Wild (Discovery, 9 p.m.): "The hosts face hungry bears and hidden forest hazards in Tennessee's Smoky Mountains." Bear Grylls looked like he hadn't been fed in weeks.
Flashpoint (CBS, 10 p.m.): "The SRU's actions are called into question after the team responds to a shooting at a museum gala." They were specifically instructed not to enter the roped-off areas.
Beyond Survival with Les Stroud (Discovery, 10 p.m.): "Les participates in a long-forbidden ritual to raise the dead in the jungles of Papua New Guinea.* Vuvuzelas never should have been introduced to the world.
SUNDAY (9/19)
Season premieres: Boardwalk Empire
Mel B: It's a Scary World (Style, 9 p.m.): "Mel works on shooting an exercise video and teaches Angel how to swim." Watch out, Sporty Spice – sounds like someone's moving in on your territory.
Hoarding: Buried Alive (TLC, 9 p.m.): "A man has six weeks to clean his house or he risks going to jail." Live in a messy home or a clutter-free cell—tough decision.
Keeping Up with the Kardashians (E!, 10 p.m.): "Kris considers managing the pop band BG5." She's already shown such flair for looking over a group of ladies.
Related Tags:
90210, abc family, beyond survival with les stroud, bg5, billy baldwin, boardwalk empire, clone wars, discovery health, donald trump, flashpoint, fx, gossip girl, hoarders, hoarding, hoarding buried alive, hoarding: buried alive, ife unexpected, keeping up with the kardashians, les stroud, little people big world, man vs wild, man vs. wild, man woman wild, mel b, mel b its a scary world, mel b: it's a scary world, mel b: it's a scary world, mel b: it's a scary world, melissa & joey, melissa and joey, my child won't talk, my child won't talk, my child wont talk, nate berkus, nate berkus show, one tree hill, oprah, oprah winfrey, oprah winfrey show, outlaw, parenthood, real housewives of d.c., real housewives of dc, sidefeatured, star wars the clone wars, star wars: the clone wars, survivor, survivor nicaragua, survivor: nicaragua, swords, swords life on the line, swords: life on the line, television programming, television schedule, the apprentice, the clone wars, the league, the nate berkus show, the oprah winfrey show, the real housewives of d.c., the real housewives of dc, this week on tv, tlc, tv programming, tv schedule, william baldwin
© Gear Live Media, LLC. 2007 – User-posted content, unless source is quoted, is licensed under a Creative Commons Public Domain License. Gear Live graphics, logos, designs, page headers, button icons, videos, articles, blogs, forums, scripts and other service names are the trademarks of Gear Live Inc.