Sunday August 3, 2008 11:01 pm
This Week on TV (8/4-8/10)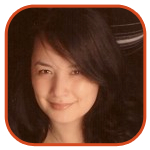 Tweet
Posted by Veronica Santiago Categories: Award Shows, Comedy, Drama, Prime Time, Reality, Sports, Bravo, Cable, FOX, MTV, NBC, So You Think You Can Dance,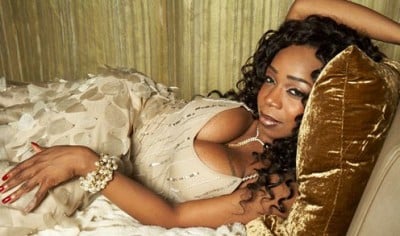 (You can view TV Envy's Summer Television Programming Schedule here.)
MONDAY (8/4)
Teen Choice 2008 (FOX, 8pm): "Miley Cyrus hosts the 10th annual gala honoring achievement in entertainment, sports and fashion." If kids are wearing things from the 80's, could that really be considered an achievement in fashion?
I Want to Work for Diddy (VH1, 9pm): Series premiere. "Applicants compete to be Diddy's next personal assistant." The more babies you have, the more umbrella holders you need.
New York Goes to Hollywood (VH1, 10pm): Series premiere. "New York moves to L.A. to pursue her dream of becoming an A-list entertainer." Ashley Dupre has proven that you can live in New York and do the same there.
Luke's Parental Advisory (VH1, 10:30pm): Series premiere. "Former rapper turned adult-entertainment producer Luther 'Luke' Campbell auditions women for his company then gives his teenage son a lecture about pornography." It's The Cosby Show of the millennium.
TUESDAY (8/5)
The Secret Life of the American Teenager (ABC Family, 8pm): "After much delay, Amy tells her mother that she's pregnant." She'll then later remind her mom that she missed her 16th birthday.
Rock the Reception (TLC, 8:30pm): "Guests are shocked by a dance to the Romantics' 'What I Like About You.'" They never realized what poor taste their friends had.
Tori & Dean: Home Sweet Hollywood (Oxygen, 10pm): "Tori and Dean race to get their new house in order before Baby No. 2 arrives. Before long, the duo must depart for the hospital, with friends helping to put finishing touches on their home." I'm not even their friend, yet I'm tired of seeing everyone save their butts.
Flipping Out (Bravo, 10pm): Series finale. "Commonwealth is sold leaving realty maven Jeff homeless and searching for a new house." If I were Zoila, I would use this opportunity to run.
WEDNESDAY (8/6)
So You Think You Can Dance (FOX, 8pm): "In Part 1 of the two-part season finale, the remaining four dancers perform." Will it be Courtney, Katee, Twitch or Joshua? The only thing I know for sure is that Mary Murphy will need a mute button.
MythBusters (Discovery, 9pm): Season 7 premiere. "The season opens with fan-requested myths, including whether steak can be tenderized with explosives." Question #1: Do people with a death wish exist?
Man vs. Wild (Discovery, 10pm): Season 3 premiere. "Bear is dropped into Baja, Mexico where he must survive the challenges of the desert, including being blinded by bee stings and facing down a deadly diamondback rattlesnake." Answer to previous question: Yes.
Shear Genius (Bravo, 10pm): "The group utilizes goods found in a kitchen cabinet to style hair." My hair! Now I know what I can do with all the stuff I have in that room.
THURSDAY (8/7)
Last Comic Standing (NBC, 8pm): Season 6 Finale. "The winner is revealed." That person will then go on to…on to…
How Do I Look? (Style, 8pm): "A 43-year-old single woman's hippie style is addressed." First step: Find her a bra.
Kathy Griffin: My Life on the D-List (Bravo, 10pm): "Kathy joins Steve Wozniak in Silicon Valley to cohost a Humane Society charity event, but circumstances test their relationship." When Kathy confuses silicon with silicone, Steve realizes things are off.
Randy Jackson Presents: America's Best Dance Crew (MTV, 10pm): "The crews face challenges based on 1980's pop culture." That New Kids dance is really much harder than it looks.
FRIDAY (8/8)
Puppy Games (Animal, 6pm): "Dozens of puppies compete in athletic events, including swimming and gymnastics." If this wasn't so freaky, it might actually be cute.
Olympics: Opening Ceremony (NBC, 8pm 7:30pm): New start time. "The Games of the XXIX Olympiad officially begin in Beijing." Reality events actually based on true athleticism? Bor-ing.
Monk (USA, 9pm): "Monk investigates threats made on a boxer's life and ends up getting a little too close to the action during a championship bout." Unfortunately, someone's gotta hold that spit bucket.
Ashley Paige: Bikini or Bust (TLC, 10pm): "Ashley considers getting a face-life for her 38th birthday, but her mother, hoping to be a grandmother, encourages her to consult a fertilization clinic instead." Moms need to learn how to separate our birthday wishes from theirs.
SUNDAY (8/10)
The Two Coreys (A&E, 10pm): "Feldman has self-image issues following a photo shoot and decides to get liposuction." Someone please forewarn me if any Corey starts disrobing in this episode.
Pam: Girl on the Loose (E!, 10pm): "Pam visits Camp Pendleton to take part in a USO tour that includes Kathy Griffin, the Pussycat Dolls and Toby Keith." Which one of these things doesn't already have their own reality show?
Mad Men (AMC, 10pm): "Problems surface on the set of a commercial shoot while Don plays hooky from the office." Ironically, things would have been fine had he just chosen to drink at work.
Brooke Knows Best (VH1, 10pm): "Brooke shows off her adventurous side while dating extreme-sports fan Keith." For the record: Brooke's penchant for skimpy outfits is not considered adventurous. Just ill-advised.
Related Tags:
abc family, ashley paige, ashley paige bikini or bust, ashley paige: bikini or bust, beijing olympics, brooke hogan, brooke knows best, corey feldman, diddy, discovery, flipping out, how do i look, i want to work for diddy, kathy griffin, kathy griffin my life on the dlist, kathy griffin: my life on the d-list, last comic standing, luke's parental advisory, lukes parental advisory, mad men, man vs wild, man vs. wild, mary murphy, miley cyrus, monk, mythbusters, new york goes to hollywood, olympics, oxygen, pam girl on the loose, pam; girl on the loose, puppy games, randy jackson presents americas best dance crew, randy jackson presents: america's best dance crew, rock the reception, sean combs, sean john, shear genius, sidefeatured, so you think you can dance, style, style channel, summer olympics, sytycd, teen choice, teen choice 2008, teen choice awards, the secret life of the american teenager, the two coreys, this week on tv, tlc, tori & dean, tori & dean home sweet hollywood, tori & dean: home sweet hollywood, tori and dean, tori and dean home sweet hollywood, tori and dean: home sweet hollywood, xxix olympiad, xxix olympics, zoila, zoila chavez
© Gear Live Media, LLC. 2007 – User-posted content, unless source is quoted, is licensed under a Creative Commons Public Domain License. Gear Live graphics, logos, designs, page headers, button icons, videos, articles, blogs, forums, scripts and other service names are the trademarks of Gear Live Inc.