Sunday August 30, 2009 1:35 pm
This Week on TV (8/31-9/6)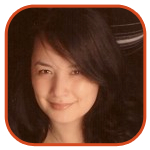 Tweet
Posted by Veronica Santiago Categories: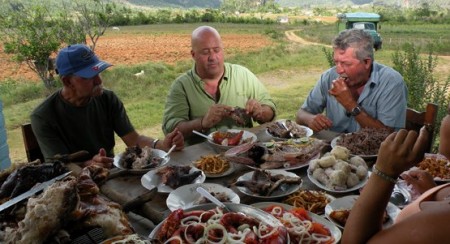 (Make sure to check out TV Envy's Programming Schedule.)
MONDAY (8/31)
Jon & Kate Plus Eight (TLC, 9pm): "Kate and the boys experience the cowboy lifestyle during a trip to a dude ranch, while Jon and the girls have a scavenger hunt at home." Despite hours of searching, the girls still couldn't find Daddy's shame.
Real Chance of Love 2: Back in the Saddle (VH1, 9pm): "The ladies vent their frustration in a wrestling match in which the winners receive dates with the guys." The losers will then be asked to wrestle again...for the guys.
Making His Band (MTV, 10pm): "The hopefuls are caught off guard when Diddy pays them a surprise visit." The nervous contestants weren't sure whether to address him as Diddy, P. Diddy, Puffy or Sean.
TUESDAY (9/1)
10 Things I Hate About You (ABC Family, 8pm): "When their dad goes out of town, Bianca and Kat throw a party that includes karaoke, recycling bins and designated-driver wristbands." Personalized air sickness bags were also included as swag.
Warehouse 13 (Syfy, 9pm): "Claudia changes a light bulb with the help of an artifact." Those good men are hard to find.
Andrew Zimmern's Bizarre World (Travel, 10pm): "Andrew Zimmern travels to Cuba, where he eats a tree rat, learns about growing world-class tobacco, and takes part in a Santeria ritual involving lots of blood." Tree rat meal followed by affordable health care? Don't mind if I do!
WEDNESDAY (9/2)
Lottery Changed My Life (TLC, 8pm): "Profiling a Seattle lottery winner who kept four jobs after becoming a millionaire." Greed is good.
Man vs. Wild (Discovery, 9pm): "Bear Grylls visits Western Texas, where he tests his survival skills in the Chihuahuan Desert. Included: the hosts contends with a diamondback rattlesnake." That snake better watch out. One wrong move and Bear will piss in him.
How'd You Get So Rich? (TV Land, 10pm): "A competitor in the blanket-with-sleeves market." The monk had God's support…and financial backing.
THURSDAY (9/3)
Bully Beatdown (MTV, 9:30pm): "Two victims get revenge on the pretty boy who bullied them for years." After seeing an updated Facebook photo, they realized he'd been punished enough.
The Real Housewives of Atlanta (Bravo, 10pm): "Kim lays down the law to a newly arriving nanny." If she makes her tardy for any parties, then she's out.
Verminators (Discovery, 10pm): "Mike races a deadline to save a restaurant." Unfortunately, the elusive Chuck E. Cheese could not be captured in time for the birthday party.
FRIDAY (9/4)
Suite Life on Deck (Disney, 8:30pm): "Cody fills in for an injured cooking teacher and soon becomes a star chef who is adored by all the girls." He didn't know what the bloody hell he was doing, but those f**king donkeys didn't know any better.
Jockeys (Animal, 10pm): "Tensions arise between the male and female jockeys." Both sides of the fight were equally matched in height and weight.
Michael Loftus: You've Changed (Comedy, 10pm): "Comic Michael Loftus performs. Topics include: sleeping in the nude, wedding rings and what he would do to protect his family." Well, shielding his loved ones from his nudity would be a nice start.
SUNDAY (9/6)
There Goes the Neighborhood (CBS, 9pm): "Everyone is taught a unique way to clean their clothes." The new technique called "Wash By Hand" had some scratching their heads.
HGTV Design Star (HGTV, 10pm): "The three remaining contestants design rooms for celebrities, including an office for Kathy Griffin, a guest room for Tiffani Thiessen and a nursery for Jason Priestley." I believe all one of these stars might just be on the D-list.
Kourtney and Khloe Take Miami (E!, 10pm): "Kourtney tries to forget about Scott and goes boy crazy." The hazy details have already been documented in the baby book.
Related Tags:
10 things i hate about you, andrew zimmern, andrew zimmern's bizarre world, andrew zimmerns bizarre world, bear grylls, bizarre world, bully beatdown, diddy, hgtv, hgtv design star, jason priestley, jockeys, jon & kate plus 8, jon & kate plus eight, jon and kate plus 8, jon and kate plus eight, kathy griffin, kourtney and khloe take miami, lottery changed my life, making his band, man vs wild, man vs. wild, michael loftus, michael loftus youve changed, michael loftus: you've changed, real chance of love, real chance of love 2, real chance of love 2 back in the saddle, real chance of love 2: back in the saddle, real housewives of atlanta, sidefeatured, suite life on deck, television programming, the real housewives of atlanta, there goes the neighborhood, this week on tv, tiffani thiessen, tv scheduled, verminators, warehouse 13
© Gear Live Media, LLC. 2007 – User-posted content, unless source is quoted, is licensed under a Creative Commons Public Domain License. Gear Live graphics, logos, designs, page headers, button icons, videos, articles, blogs, forums, scripts and other service names are the trademarks of Gear Live Inc.