Sunday August 29, 2010 9:14 pm
This Week on TV (8/30-9/5)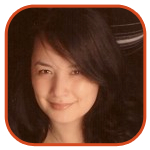 Tweet
Posted by Veronica Santiago Categories: Comedy, Drama, Food & Home, Kids, Music, Prime Time, Reality, ABC, Bravo, Cable, FOX, MTV, Video,
MONDAY (8/30)
Kate Plus 8 (TLC, 9 p.m.): "Kate and the kids board a train and travel to New York City for a day of sightseeing." See Mommy on TV. See Mommy get her extensions fixed.
Lie to Me (FOX, 9 p.m.): "A young woman's disappearance leads to an investigation of crime in the pornography industry." Heidi Montag's been on the run ever since she stole her sex tape back from Vivid.
Dating in the Dark (ABC, 10 p.m.): "The contestants don swimwear and frolic on a makeshift beach in the darkroom." Note to self: Bathing suit can now be worn in dark rooms.
TUESDAY (8/31)
**NOTE: President Obama speech may interrupt regularly scheduled programming**
Melissa & Joey (ABC Family, 8 p.m.): "While Mel is unhappy that Lennox's new beau is a bad boy, she has no problem dating a guy with a similar reputation." Girls will always be attracted to bad boys while boys will always be attracted to teenage witches. It's a fact of life.
The Rachel Zoe Project (Bravo, 10 p.m.): "Hightailing it to Milan for Fashion Week, Rachel takes a side trip to London to meet client Kate Hudson." Rachel said she would meet Kate wherever her latest boyfriend she was.
Teen Mom (MTV, 10 p.m.): "Farrah tries speed dating." The experiment will be the basis of MTV's new show: For the Love of Farrah.
WEDNESDAY (9/1)
Dangerously Devoted (Animal, 9 p.m.): "A documentary profiling three pet owners facing life crises because of their extreme affection for their animals. Included: a woman who is facing eviction because of her 200 dogs." Her rental agreement only allowed for 101 Dalmatians.
Top Chef (Bravo, 10 p.m.): "A space odyssey ensues when the remaining chefs must produce tasty space-food creations. The winning dish is then served in space." Warning: All dishes must pair nicely with Tang.
The Real World: New Orleans (MTV, 10 p.m.): "Ryan's brother and cousin visit, and his obnoxious behavior gets even worse, causing the roommates to reach their breaking point." What show does he think he's on—The Gauntlet? This is The Real World!
THURSDAY (9/2)
Project Runway (Lifetime, 9 p.m.): "The clothiers must reinvent bridesmaids dresses." If Heidi and Seal continue renewing their vows, she's going to need some fresh ideas.
Pitchmen (Discovery, 9 p.m.): "A snack-food safe brings a hungry bear to the set." After devouring the Snickers inside the safe, Aretha Franklin felt back to normal.
Ace of Cakes (FOOD, 10 p.m.): "A high-flying rocket cake is made after Duff takes a ride with the Navy's Blue Angels Squadron." No detail will be left uncovered – not even the mini barf bag.
FRIDAY (9/3)
Camp Rock 2: The Final Jam (Disney, 8 p.m.): "Camp Rock's future is threatened by a rival music camp with rich resources. Mitchie (Demi Lovato) and Shane (Joe Jonas) team up to save their beloved retreat and challenge the glitzy Camp Star to a performance duel to determine which place is better." I believe this is similar to how the East Coast–West Coast hip hop rivalry began.
Man, Woman, Wild (Discovery, 9 p.m.): "Myke and Ruth turn on up on the shore of Aitutaki, a rat-infested desert island amid the Cook Islands in the South Pacific Ocean." Threatened by Myke and Ruth's survival skills, the Survivor cast members quickly voted them off the island.
Beyond Survival with Les Stroud (Discovery , 10 p.m.): "Les visits Malaysia, where he goes spear-fishing in shark-infested waters." For his next challenge, he'll go swimming in Lake Victoria, Arizona, where 3D piranhas have been known to attack tourists.
SUNDAY (9/5)
Mel B: It's a Scary World (Style, 9 p.m.): Series premiere. "The life of former Spice Girl Melanie Brown is chronicled. In the opener, Mel considers singing with the Pussycat Dolls." She later tells the group: "I won't be hasty. I'll give you a try."
Bridezillas (We, 9 p.m.): "A woman overspends despite her fiance's attempt to limit her budget." He then focuses on striking "to honor and obey" from the vows.
Keeping Up with the Kardashians (E!, 10 p.m.): "Khloe loses her engagement ring and is afraid to tell Lamar about it." She knows E! is going to foot the cost for another one.
Related Tags:
abc family, aces of cakes, beyond survival with les stroud, bridezillas, camp rock, camp rock 2, camp rock 2 the final jam, camp rock 2: the final jam, dangerously devoted, dating in the dark, demi lovato, joe jonas, kate hudson, kate plus 8, kate plus eight, keeping up with the kardashian, les stround, lie to me, man woman, mel b, mel b its a scary world, mel b: it's a scary world, melanie brown, melissa & joey, melissa and joey, pitchmen, project runway, rachel zoe, rachel zoe project, real world, real world new orleans, scary spice, sidefeatured, teen mom, television programming, television schedule, the rachel zoe project, the real world, the real world: new orleans, this week on tv, top chef, tv programming, tv schedule, wild
© Gear Live Media, LLC. 2007 – User-posted content, unless source is quoted, is licensed under a Creative Commons Public Domain License. Gear Live graphics, logos, designs, page headers, button icons, videos, articles, blogs, forums, scripts and other service names are the trademarks of Gear Live Inc.