Sunday August 24, 2008 11:13 am
This Week on TV (8/25-8/31)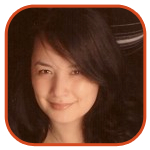 Tweet
Posted by Veronica Santiago Categories: Daytime, Drama, Games, Kids, Music, Prime Time, Reality, ABC, Bravo, Cable, CBS, MTV, NBC, General Hospital,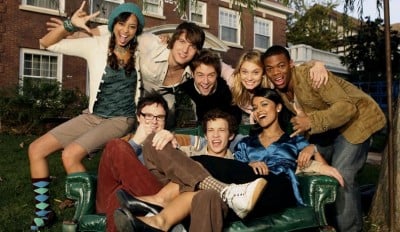 MONDAY (8/25)
General Hospital (ABC, check local listings): Genie Francis wakes up from her catatonic state. Hurry up and ask her all your questions before she goes back under.
High School Musical: Get in the Picture (ABC, 8pm): "The six finalists attempt to learn TV theme songs from the 1970s and '80s." Should we really allow these teens to butcher classic songs from before they were born?
Deal or No Deal (NBC, 8pm): Season 4 premiere. Could this be the day that someone wins the million? Pleez. Do you think they'd give it up that quickly?
America's Toughest Jobs (NBC, 9pm): Series premiere. "Average Joes perform dangerous and physically demanding jobs in this competition series. The winner is awarded the annual salary of each job completed." Aren't Average Joes the ones already performing these jobs?
TUESDAY (8/26)
Greek (ABC Family, 9pm): Season 2 premiere. "Casey must decide the consequences of Rebecca's wild spring-break actions." I'm still not sure how "spring break actions" and ABC Family go hand in hand.
Making the Band (MTV, 9pm): "Diddy is harshly critical of his proteges, leading to a fight with Aubrey and a downward emotional spiral for Donnie." Well, he obviously wasn't judging their clothing because someone didn't learn that lesson.
Million Dollar Listing (Bravo, 10pm): "Josh delicately pursues an obituary listing giving to him by his business-smart grandmother." And by 'delicately,' we mean that he gently rolled the body over.
From G's to Gents (MTV, 10pm): "The guys learn table manners and foot etiquette from culinary expert Ted Allen." It's like a whole new era of Queer Eye for the Straight Guy.
WEDNESDAY (8/27)
Project Runway (Bravo, 9pm): "The designers gear up for a challenge overseen by celebrity stylist Rachel Zoe." They better make sure their garments are suitable for a Double-0.
Mythbusters (Discovery, 9pm): "Examining the lunar landing of July 1969, and if it could have been faked." Who knew there were people out there with nothing better to do than question that.
Clean House (Style, 10pm): "The experts help a frustrated mother and her lazy son." People who are admittedly lazy should not receive free help.
Shear Genius (Bravo, 10pm): Season finale. "The final trio must cut, color and style the hair of various models ranging from ages 16 to 60." I'd really hate to see what Dee's purple streaks will look like on a 60-year-old.
THURSDAY (8/28)
Principal's Office (truTV, 9pm): "An Ohio students gets in trouble for talking in class." Just for talking? Thank goodness reality TV didn't exist when I was in school.
Tabatha's Salon Takeover (Bravo, 10pm): "While tangling with the shop's boss, Tabatha tries to tidy up the grimy establishment." Isn't cleaning a moot point? Would anyone really want to go to a place that needed help de-griming?
Glam God with Vivica A. Fox (VH1, 10pm): "Melissa Rivers gives the contestants tips on red-carpet styling before the face the challenge of styling actress Aimee Garcia for a movie premiere." Two questions: Why is Melissa Rivers giving out any type of styling advice…and who the heck is Aimee Garcia?
Reality Bites Back (Comedy, 10:30pm): "The 'Amazing Disgrace' unfolds in a series of humiliating challenges for the remaining contestants." Wouldn't this series qualify as one big humiliating challenge?
FRIDAY (8/29)
Gone Country (CMT, 8pm): "Contestants go to prison and try to entertain convicts." Well, it's not like they should get quality entertainment or anything.
Outsiders Inn (CMT, 8:30pm): "A newlywed couple takes advantage of the Pigeon Manor Fantasy Package advertised in the local paper, with special requests that include a bathtub full of lime gelatin." For just a little more money, they could get their Jello with the champagne bubbles.
Dog Whisperer (National Geographic, 9pm): "A widow's two dogs have developed serious issues since the death of her husband." Can we say black widow?
Swingtown (CBS, 10pm): "Roger and Susan plan a surprise party for Janet, but the celebration includes some additional surprises that are more shocking than festive." If you're going to kiss your friend's husband, the least you could do is throw her a birthday party.
SUNDAY (8/31)
Hannah Montana (Disney, 8pm): "A handsome socialite asks Molly for a date, but the boy's snobbish parents insult her country roots." Just wait until they get a load of her photos...
Untamed & Uncut (Animal, 9pm): "A baby polar bear is caught in a trap." A baby polar bear??? We must get everyone out there, stat!
Brooke Knows Best (VH1, 10pm): "To raise money for a charity organization that provides prom dresses to girls unable to afford them, Brooke auctions herself off as a prom date." Thankfully, no donations will be coming from her wardrobe.
Sunset Tan (E!, 10:30pm): "A coworker falls off a horse during a retreat at Devin's ranch in Nashville." Recuperation will consist of lying on their back in a tanning bed.
Related Tags:
aimee garcia, america's toughest jobs, americas toughest jobs, brooke knows best, clean house, deal or no deal, dog whisperer, from g's to gents, from gs to gents, general hospital, genie francis, gh, glam god with vivica a fox, glam god with vivica a. fox, gone country, greek, hannah montana, high school musical get in the picture, high school musical: get in the picture, making the band, melissa rivers, million dollar listing, mythbusters, outsiders inn, principal's office, principals office, project runway, rachel zoe, reality bites back, shear genius, sidefeatured, sunset tan, swingtown, tabatha's salon takeover, tabathas salon takeover, ted allen, trutv, untamed & uncut, untamed and uncut
© Gear Live Media, LLC. 2007 – User-posted content, unless source is quoted, is licensed under a Creative Commons Public Domain License. Gear Live graphics, logos, designs, page headers, button icons, videos, articles, blogs, forums, scripts and other service names are the trademarks of Gear Live Inc.