Sunday August 1, 2010 9:01 am
This Week on TV (8/2-8/8)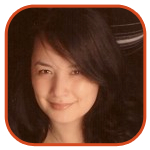 Tweet
Posted by Veronica Santiago Categories: Comedy, Drama, Food & Home, Games, Prime Time, Reality, ABC, Bravo, Cable, CBS, FOX, HBO, The CW, TNT-HD, Entourage, Video,
MONDAY (8/2)
The Bachelorette (ABC, 8pm): Season finale. "Ali arrives in Bora Bora with two guys (Chris L. and Roberto) and one rose. Her family are also there—-and they do her no favor by liking both bachelors equally." Her family said it was so hard to choose in this loser-loser situation.
The Good Guys (FOX, 9pm): "A crime family dispatches an assassin to kill a man in the Witness Protection Program after Dan accidentally exposes the man's identity." He forgot to adjust his Facebook privacy settings to "Friends Only."
The Closer (TNT, 9pm): "Provenza stumbles into a compromising situation, as is his habit, when he romances a flight attendant on company time—-then discovers a dead body in her condominium." It was too big to stuff into the overhead compartment.
TUESDAY (8/3)
18 to Life (CW, 8pm): Series premiere. "Tom and Jessie shock their families by revealing they're engaged in the debut of this sitcom, which follows a pair of 18-year-olds who tie the knot." Compared to 16 and Pregnant, this is a comedy.
Shaq Vs. (ABC, 9pm): "Shaquille O'Neal heads to Washington, D.C. to square off with National Spelling Bee champion Kavya Shivashankar." Spoiler: One will be immediately eliminated during the "Spell Each Other's Names" round.
The Rachel Zoe Project (Bravo, 10pm): Season premiere. "The aftermath of Taylor's firing leaves the Zoe crew reeling in the Season 3 opener." Despite repeating the phrase "I Die," no one knew the panicked Rachel was serious.
WEDNESDAY (8/4)
Confessions: Animal Hoarding (Animal, 9pm): "Divorce looms for a couple whose home is filled with animals and clutter." Once the animals are removed, they'll have no one else to yell at for the mess.
Monsters Inside Me (Animal, 10pm): "Tests reveal that a girl's stomach cramps are symptoms of a parasitic infestation." That's one symptom Midol Complete doesn't relieve.
Shark Bites: Adventures in Shark Week (Discovery, 10pm): "Late Late Show host Craig Ferguson goes diving with sharks in the Bahamas." His experience in late night television should serve him well.
THURSDAY (8/5)
Bethenny Gets Married? (Bravo, 10pm): Season finale. "Season 1 ends with fellow New York City wife Alex McCord helping to plan an official baby shower for Bethenny." The party wasn't going to be co-ed, but Simon insisted on coming.
NICU (Disc. Health, 10pm): "A woman carrying triplets gives birth early." It'll be the last time anyone in that family arrives anywhere early.
Futurama (Comedy, 10pm): "Earth is overrun by a race of intelligent felines." And the problem is…?
FRIDAY (8/6)
Wife Swap (ABC, 8pm): "A driven, conservative family of gymnasts swap with a freewheeling family that enjoy kickball and karaoke." Kickball + gymnastics = a rhythmic gymnastics event worth watching.
Whale Wars (Animal, 9pm): "The Sea Shepherds find themselves surrounded by four whalers and soon one of the vessels crashes into them." I'm not even sure Progressive will cover that one.
Flashpoint (CBS, 10pm): "A female kidnapper (Kelly Rowan) abducts two girls." Welcome to the O.C., bitches!
SUNDAY (8/8)
Food Network Challenge (Food, 8pm): "Dora the Explorer cakes are created to celebrate the 10th anniversary of the popular children's show." Unfortunately, Swiper swiped the creations before anyone could enjoy them.
Entourage (HBO, 10:30pm): "The return of Billy Walsh draws mixed reactions from the guys." Mixed reactions from the viewers as well.
My Boys (TBS, 10pm): "Brendan's on-the-go younger girlfriend exhausts him." The relationship would be less tiring if she stopped running away from him.
Related Tags:
18 to life, animal hoarding, bachelorette, confessions animal hoarding, confessions: animal hoarding, craig ferguson, flashpoint, good guys, kelly rowan, monsters inside me, rachel zoe, rachel zoe project, shaq vs, shaq vs., shaquille o'neal, shaquille o'neal, shaquille o'neal, shaquille oneal, shark bites, shark bites adventures in shark week, shark bites: adventures in shark week, shark week, sharks, sidefeatured, television programming, television schedule, the bachelorette, the closer, the good guys, the rachel zoe project, this week on tv, tv programming, tv schedule, whale wars, wife swap
© Gear Live Media, LLC. 2007 – User-posted content, unless source is quoted, is licensed under a Creative Commons Public Domain License. Gear Live graphics, logos, designs, page headers, button icons, videos, articles, blogs, forums, scripts and other service names are the trademarks of Gear Live Inc.