Sunday August 16, 2009 1:41 pm
This Week on TV (8/17-8/23)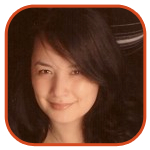 Tweet
Posted by Veronica Santiago Categories: Comedy, Drama, Food & Home, Prime Time, Reality, Sci-Fi/Horror, ABC, BBC, Bravo, Cable, Top Chef,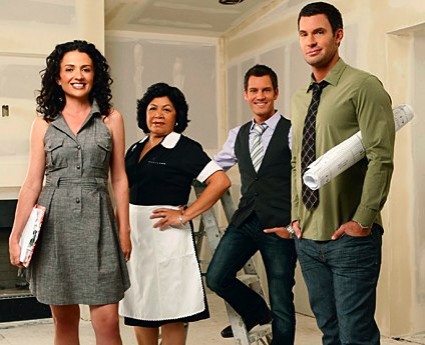 (To get a look at TV Envy's 2009 Fall Programming Schedule, click here.)
MONDAY (8/17)
Top Gear (BBC, 8pm): Season premiere. "The season opens on the Isle of Man, where the hosts tests the Aston Martin V8 Vantage, the BMW M6 and the Porsche 911 Carrera S." They had me at "Isle of Man."
Dating in the Dark (ABC, 9pm): "Contestants search through their dates' cars, hoping to find personality clues about one another." Crushed Cheerios in the backseat or hair fibers in the trunk means it's time to walk away.
Anthony Bourdain: No Reservations (Travel, 10pm): "The host visits Bangkok to experience the local customs and cuisine." One night in Bangkok and be full of oysters… (Sorry, couldn't help it.)
Hoarders (A&E, 10pm): Series premiere. "A series profiling people with compulsive-hoarding disorder. In the opener: a woman who hoards food in two freezers and four refrigerators." She was just stocking up for the 2012 block party.
TUESDAY (8/18)
Ruby & the Rockits (ABC Family, 8:30pm): "Ruby wants to date an older guy, and David and Patrick have opposing views on the matter." One remembers what it was like to date as a teen, the other remembers dating teens.
Most Daring (truTV, 9pm): "A texting bus driver runs into trouble." He wanted to spell "Greyhound" with an "e" but the phone kept changing it to an "a."
Flipping Out (Bravo, 10pm): Season premiere. "The reality-realty series opens with a slumping economy hitting Jeff's business hard. Sidekick Jenni Pulos returns, but she crosses a line, raising Jeff's legendary ire." She should have no known not to make his drink more than 50% fruit punch.
Masters of Reception (TLC, 10pm): "Robert and Jerry deal with unique wedding requests, including one involving a cat in a ceremony." They compromised and decided to make Toonces the newlyweds' chaffeur.
WEDNESDAY (8/19)
Top Chef: Las Vegas (Bravo, 9pm): Season premiere. "It's viva Las Vegas when 17 fresh chefs infiltrate the gambling mecca to compete in culinary challenges." The winner will take home the title of Top Chef; the losers will be relegated to casino buffet hell.
Ghost Hunters (Syfy, 9pm): "A Massachusetts home is probed, resulting in what appears to be a spectral attack on Jason." Lesson #1: If you probe something, prepare to be attacked.
How'd You Get So Rich? (TV Land, 10pm): "Joan talks with an infomercial pioneer whose products include the Ginsu knife." Surprisingly, that's one blade she's never been in contact with.
Verminators (Discovery, 10pm): "An infestation of German roaches is addressed." Cue Brad Pitt and the rest of his Inglourious Basterds.
THURSDAY (8/20)
Police Women of Broward County (TLC, 9pm): "Andrea pulls over a woman who claims wind blew drugs into her bra." Wind can be a powerful force. Just ask Carrie Prejean.
LA Ink (TLC, 10pm): "Kat gets emotional when she starts her second book." She didn't realize how many years it would take to finish reading her first.
Project Runway (Lifetime, 10pm): Season premiere. "The seamless reality show kicks off its sixth season with 16 fresh clothiers competing in fashion-themed heats designing their ware at the Fashion Institute of Design and Merchandising in Los Angeles." Bravo or Lifetime, New York or LA—I'll follow Tim Gunn anywhere.
Models of the Runway (Lifetime, 11pm): Series premiere. "Sixteen models from Project Runway compete to remain on the catwalk in the opener of the companion series." Competition + high heels + a runway = Juicy Bitch Battle.
FRIDAY (8/21)
Eureka (Syfy, 9pm): "Allison's baby shower yields eco-friendly gifts and the discovery of drowned scientists in an area where drowning is possible." The scientists were attempting to pre-wash the cloth diapers for her shower.
What Not to Wear (TLC, 9pm): "Stacy and Clinton overhaul the fashion sense of a middle-aged woman who borrows clothes from her tween daughter's closet." She thought 40 was the new 13, not the new 30.
Making Over America with Trinny & Susannah (TLC, 10pm): "A Richmond cheerleading coach with low self-esteem gets a new look." They threw a mascot costume on her and called it a day.
SUNDAY (8/23)
My Shocking Story (TLC, 8pm): "A man and a woman reputed to be the world's tallest meet for the first time." It's the first time she's entertained the thought of wearing "boyfriend jeans."
Merlin (NBC, 8pm): Season finale. "Arthur is seriously injured by a mythical monster known as a Questing Beast. Merlin travels to the Island of the Blessed to retrieve a cure, but the potion comes with a price: in order for Arthur to live, another must die." Thankfully, NBC has made that difficult choice for him.
Mad Men (AMC, 10pm): "Roger takes charge of arranging a wedding." Doesn't he know that's a skirt's job?
Kourtney and Khloe Take Miami (E!, 10pm): "Kourtney is befriended by a lesbian." Ironically, her unexpected pregnancy spared her from an awkward moment.
Related Tags:
anthony bourdain, anthony bourdain no reservations, anthony bourdain: no reservations, dating in the dark, eureka, flipping out, ghost hunters, hoarders, how'd you get so rich, howd you get so rich, jenni pulos, la ink, making over america with trinny & susannah, making over america with trinny and susannah, masters of reception, models of the runway, most daring, no reservations, police women of broward county, project runway, ruby & the rockits, ruby and the rockits, sidefeatured, television programming, this week on tv, top chef, top chef las vegas, top chef: las vegas, top gear, tv schedule, verminators, what not to wear
© Gear Live Media, LLC. 2007 – User-posted content, unless source is quoted, is licensed under a Creative Commons Public Domain License. Gear Live graphics, logos, designs, page headers, button icons, videos, articles, blogs, forums, scripts and other service names are the trademarks of Gear Live Inc.