Sunday July 26, 2009 11:28 am
This Week on TV (7/27-8/2)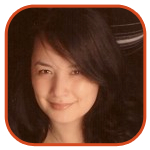 Tweet
Posted by Veronica Santiago Categories: Animation, Comedy, Drama, Games, Music, Prime Time, Sci-Fi/Horror, ABC, Bravo, Cable, HBO, MTV, NBC, Entourage,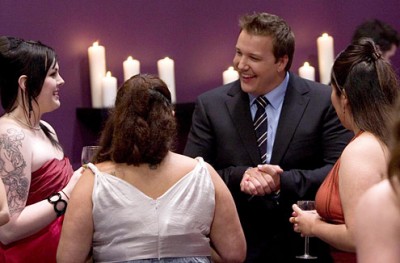 (Make sure to check out TV Envy's Programming Schedule.)
MONDAY (7/27)
The Secret Life of the American Teenager (ABC Family, 8pm): "Amy is jealous when she realizes Ben is going on a summer road trip, while she has to continue working and going to school." I think her previous summer was eventful enough.
The Bachelorette (ABC, 8pm): Season finale. "Jillian's choice is down to Ed or Kiptyn in the season finale, taped or Hawaii's Big Island, where she has outdoor dates with the two, who are also grilled by her family." Let's be real: A name like Kiptyn should never be paired with a name like Jillian.
Making His Band (MTV, 10pm): Series premiere. "Diddy begins his search for talented singers and musicians to back him up on an upcoming tour." Behind every weak singer is a strong support system.
Dating in the Dark (ABC, 10pm): "The singles look in their dates' luggage before spending time with them in the darkroom." It would be nice to know if anyone was packing heat before the lights went off.
TUESDAY (7/28)
Ruby & the Rockits (ABC Family, 8:30pm): "David may be a no-show a the father-daughter dance that Ruby helped organize at school." The Partridge Family tour bus started acting up on the way to the event.
More to Love (FOX, 9pm): Series premiere. "Plus-size model Emme hosts this dating competition from the producers of The Bachelor and The Bachelorette in which a big guy must choose from among 20 plus-size gals." Apparently if you're bigger than Bachelor Bob, you need to have your own show.
Miami Social (Bravo, 10pm): "George gets boozy at an open house." Note to self: Open houses = Free booze. Check.
Little Couple (TLC, 10pm): "Jen and Bill go to Disney World for his brother's wedding, and she gets a terrible migraine on the day." The thought of hearing people sing 'It's a Small World' to her was a bit nauseating.
WEDNESDAY (7/29)
MonsterQuest (History, 9pm): "Reports of a flying creature flying over North America are examined." The "creature" later crashed bare-assed in Eminem's lap.
Repossessed (National Geographic, 9pm): "The repo team go after a coveted Lexus they've been chasing for more than a year." Thanks to lowered interest rates, dreams of possessing that Lexus finally become reality.
Verminators (Discovery, 10pm): "The crew faces off against a flock of peacocks." Unlike an earlier flock of seagulls, these birds did not run so far away.
Holidate (SOAPnet, 10pm): Series premiere. "In the opener of this reality series in which women who are unlucky in love swap cities and date men in each other's towns, a model from Los Angeles switches locales with a New York City entrepreneur." Because that's exactly what the women of New York need - another single model on their streets.
THURSDAY (7/30)
Most Popular (WE, 10pm): "A doctor with a philandering husband, a woman who graduated high school at 20 years old and adult film star compete for the prize." I'd like to take "What Are Things You Don't Want to Be" for $500 please.
LA Ink (TLC, 10pm): "Aubrey's crazy antics put her future in at High Voltage Tattoo in jeopardy." Crazy woman + tattoo needle = spinoff series potential.
Royal Pains (USA, 10pm): "Divya struggles to diagnose a newlywed whose honeymoon plans are thwarted by his illness." A prescription of blue pills helped in alleviating the symptoms.
The Real Housewives of Atlanta (Bravo, 10pm): Season premiere. "Sheree celebrates her divorce by basking in a bash." Congratulations! I don't know about you, but I think this moment calls for a special song from Kim Zolciak!
FRIDAY (7/31)
Surviving Suburbia (ABC, 8pm): "Anne questions Steve commitment after he admits that a neighbor going through a divorce flirted with him." Don't worry, honey—he's all yours.
What Not to Wear (TLC, 9pm): "A radio DJ who recently lost 60 pounds needs help finding clothes that flatter her new figure." That's the beauty of her job—no one can see her.
Eureka (SyFy, 9pm): "Long-term rivals from Area 51 visit Eureka for a bowling tournament." The event ended in a fight when someone broke the TV with their Wii controller.
Say Yes to the Dress (TLC, 10pm): "Keesha works with a bride-to-be who recently donated her kidney to her fiance." That's one way to lose the last 5 pounds.
SUNDAY (8/2)
The Storm (NBC, 9pm): Conclusion. "A scientist (James Van Der Beek) who is trying to save the world from annihilation because of a tycoon's out-of-control weather manipulations becomes the quarry of the man's assassins.' Save the world? Maybe he should focus on fixing smaller things…like his eyebrows.
Megan Wants a Millionaire (VH1, 9pm): Series premiere. "In the opener, 17 millionaires vie for the heart of reality vet Megan Hauserman." I'm proud to say I have no idea who she is.
Hung (HBO, 10pm): "An unhappy client wants to revisit a role-playing fantasy." She decided to focus solely on the gold bikini this time and not the complicated Princess Leia buns.
Entourage (HBO, 10:30pm): "Johnny prepares for his character's romance on Five Towns." Uh-oh - you know what that means: Drama.
Related Tags:
bachelorette, dating in the dark, diddy, emme, entourage, eureka, holidate, hung, james van der beek, la ink, making his band, megan hauserman, megan wants a millionaire, monster quest, monsterquest, most popular, real housewives of atlanta, repossessed, royal pains, say yes to the dress, sean combs, secret life of the american teenager, sidefeatured, surviving suburbia, television schedule, the bachelorette, the real housewives of atlanta, the secret life of the american teenager, the storm, this week on tv, tv programming, verminators, what not to wear
© Gear Live Media, LLC. 2007 – User-posted content, unless source is quoted, is licensed under a Creative Commons Public Domain License. Gear Live graphics, logos, designs, page headers, button icons, videos, articles, blogs, forums, scripts and other service names are the trademarks of Gear Live Inc.