Sunday July 13, 2008 11:20 pm
This Week on TV (7/14-7/20)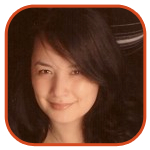 Tweet
Posted by Veronica Santiago Categories: Comedy, Drama, Games, Music, Prime Time, Reality, ABC, BBC, Bravo, Cable, CBS, FOX, MTV, NBC, TNT-HD, Degrassi,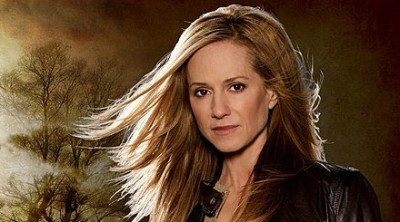 (You can view TV Envy's Summer Television Programming Schedule here.)
MONDAY (7/14)
Top Gear (BBC, 8pm): Season premiere. "A game of car soccer is played." No wonder kids are too fat these days. They can't even get out of their car to actually kick a ball!
American Gladiators (NBC, 8pm): "In the ladies tilt, a student tries to make the grade against a future figure skater." As we've learned from Dancing with the Stars, figure skaters come with an unfair advantage.
The Closer (TNT, 9pm): Season 4 premiere. "Fritz and Brenda's new duplex forbids the presence of pets, but that doesn't stop Brenda from keeping Kitty on the premises." If Kitty is the pet, what's Fritz?
Saving Grace (TNT, 10pm): Season 2 premiere. "Grace gets busy on her day off: She works to unlock the secrets of her her haunted past, but instead ends up apprehending a criminal on the FBI's Most Wanted list." And I'll bet she doesn't get paid for doing all that work on her own time.
TUESDAY (7/15)
I Survived A Japanese Game Show (ABC, 9pm): "Contestants dressed as babies are spun around to make them dizzy, then must pour milk into a giant baby bottle after maneuvering through an obstacle course while carrying the milk." I have an icky feeling this show will serve someone's sick fetish.
The Cleaner (A&E, 10pm): Series premiere. "Addict-turned-interventionist William 'The Cleaner' Banks (Benjamin Bratt) helps a high-school athlete who became a meth-addict." So by 'cleaner', I'm assuming they don't mean the clean-up-after-dead-body kind.
Flipping Out (Bravo, 10pm): "The installed hidden camera in Jeff's office exposes the inadequacies of his staffers." We're not referring to physical inadequacies. At least, I hope not.
From Gs to Gents (MTV, 10pm): Series premiere. "Reality show about bad boys competing against one another to transform into refined gentlemen." Conveniently, Sean John clothes can be worn in either situation.
WEDNESDAY (7/16)
Big Brother 10 (CBS, 8pm): "One housemate is evicted; the head of household competition takes place." So if you're 'evicted' early, do you get your deposit back?
Project Runway (Bravo, 9pm): Season 5 premiere. "The 16 fresh designers create clothes from unusual sources." They are tasked with piecing together what's left of Bravo.
The Baby Borrowers (NBC, 9pm): "Preteens prove a handful for the pretend parents when one couple hosts a slumber party for all nine kids." I'm guessing the youths do more than just 'Light as a Feather, Stiff as a Board' these days.
Run's House (MTV, 10pm): Season 5 premiere. "Russy takes too much interest in caring for his baby sister, Miley." I do not like how that last sentence sounded.
THURSDAY (7/17)
Last Comic Standing (NBC, 9pm): "The remaining comics must fill their shopping carts with props for a show they must perform for shoppers in a household goods store." Humor always inspires people to work on their home.
Swingtown (CBS, 10pm): "Tom throws a pool party without conferring with Trina, who is bitter about his affair." Little does she know, there's nothing like a game of Marco Polo to turn a a frown upside-down.
The Gong Show with Dave Attell (Comedy Central, 10pm): Series premiere. "A revolving panel of three celebrity judges rates the amateur acts in the updated version of the outrageous talent show." Any program that begins with judge Andy Dick can only go uphill from here.
Reality Bites Back (Comedy Central 10:30pm): Series premiere. "In this reality-show spoof, 10 comics face off in a variety of humiliating competitions, beginning with a contest in which they live with each other's mothers for four days." This challenge is embarrassing because it comes with bath time?
FRIDAY (7/18)
Degrassi (The N, 8pm Eastern): "Manny goes to an auction in a bid to retrieve the engagement ring that she pawned." Wait a second - didn't she already pawn that thing once before? Apparently somebody's got cold feet.
The Animal (FOX, 8pm): "Rob Schneider stars in this comedy about Marvin Mange, an aspiring cop who undergoes 'transspecies' surgery after a car accident." Reminder: Survivor's Colleen Haskell was also in this film. Yeah, I thought it was a smart career move too.
Monk (USA, 9pm): Season 7 premiere. "Monk buys a home to escape a noisy neighbor and runs into a murder case and an unscrupulous contractor (Brad Garrett)." Dead neighbors = quiet neighbors.
Psych (USA, 10pm): Season 3 premiere. "Shawn tries to scare up business by staging a haunting in the home of Gus' boss." Has he tried saying 'Beetlejuice' three times?
SUNDAY (7/20)
Mad Men (AMC, check local listings): Season 1 marathon airs today. Really - what else do you have to do on a Sunday?
High School Musical: Get in the Picture (ABC, 8pm): Series premiere. "Teens audition to participate in a summer music program that will help them improve their singing and dancing skills. Ultimately, one winner will emerge and star in a music video shown during High School Musical 3: Senior Year as well as get a talent-hold agreement and a two-song recording contract." Sorry, Nick Lachey. Hosts are not allowed to apply.
Law & Order: Criminal Intent (USA, 9pm): "George and Eames enter into the sleight-of-hand world of prestidigitation when a celebrity illusionist vanishes during his own magic trick." I've seen this before! He's in the floor!
The Two Coreys (A&E, 10pm): "To help Haim out in the dating department, the Feldmans try to set up him with a former Playmate." Well, Playmates have even been known to date Bill Maher…
Related Tags:
american gladiators, andy dick, baby borrowers, bb10, benjamin bratt, big brother, big brother 10, bravo, colleen haskell, comedy central, dave attell, degrassi, flipping out, from gs to gents, game shows, gong show, high school musical, high school musical 3, high school musical 3 senior year, high school musical 3: senior year, high school musical get in the picture, high school musical: get in the picture, holly hunter, i survived a japanese game show, kyra sedgwick, last comic standing, law & order criminal intent, law & order: criminal intent, mad men, monk, project runway, psych, reality bites back, run's house, runs house, saving grace, sidefeatured, swingtown, the animal, the baby borrowers, the cleaner, the closer, the gong show, the gong show with dave attell, the two coreys, this week on tv, tnt, top gear
© Gear Live Media, LLC. 2007 – User-posted content, unless source is quoted, is licensed under a Creative Commons Public Domain License. Gear Live graphics, logos, designs, page headers, button icons, videos, articles, blogs, forums, scripts and other service names are the trademarks of Gear Live Inc.