Sunday June 8, 2008 9:42 am
This Week on TV (6/9-6/15)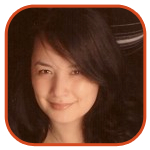 Tweet
Posted by Veronica Santiago Categories: Award Shows, Comedy, Drama, Food & Home, Music, Prime Time, Reality, Sci-Fi/Horror, Specials, ABC, BBC, Bravo, Cable, CBS, FOX, MTV, NBC, Hell's Kitchen,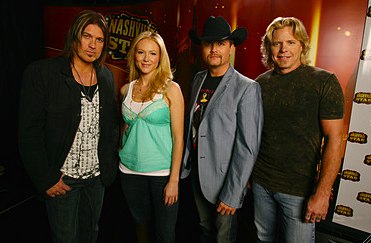 (You can view TV Envy's Summer Television Programming Schedule here.)
MONDAY (6/9)
The Bachelorette (ABC, 8pm): "DeAnna accuses the 9 remaining bachelors of refusing to take the competition seriously, but first she invites them to compete in a singing contest." I don't understand why those guys don't see the importance of a proper serenade.
Quads with 2 Moms (Discovery Health, 8pm): "A same-sex couple who want to become parents undergo fertility treatments and both become pregnant with twins." I just can't believe Oprah didn't get a hold of this story first!
Greek (ABC Family, 8pm): Season finale. "The Cyprus-Rhodes students head to the beach for Spring Break where Casey finally decides to leave the past behind and cut loose." And by "decides", we mean she finally "downs" a couple of shots and forgets the past.
Nashville Star (NBC, 9pm): Season/network premiere. "Billy Ray Cyrus takes over the hosting from Jewel, who moves to the judges' table alongside country stars John Rich and Jeffrey Steele." I never thought the day would come when I would compare Jewel to Paula Abdul.
TUESDAY (6/10)
Most Outrageous Moments (NBC, 8pm): "A spate of bloopers includes footage from America's Got Talent." Next week: A whole hour of David Hasselhoff videos.
Hell's Kitchen (FOX, 9pm): "Chef Ramsay orders the five remaining chefs to teach cooking-impaired housewives how to prepare a gourmet meal." Didn't he spit out most of their dishes when they first started?
A Shot of Love with Tila Tequila (MTV, 10pm): "Tila meets the families of the final four contestants." One glance at her hotness and they'll know their kids made the right choice.
Secret Lives of Women (WE, 10pm): "Profiles of four adult-film stars." So now what's the secret part about?
WEDNESDAY (6/11)
Celebrity Circus (NBC, 9:30pm): Series premiere. "Celebs learn and perform circus acts in this reality-competition series." Start placing your bets now. Who thinks it'll make it to two episodes?
House of Payne (TBS, 10pm): "Jazmine tries to make the grade in a spelling bee, and Malik gives her an assist in trying to dethrone the reigning champion." Step One: Spell name correctly.
Men in Trees (ABC, 10pm): Series finale. "Marin gets a hefty check for her latest book, which pleases Jack, at first." Didn't we already see this storyline with Jack? Oh wait - that was Jack Berger on Sex and the City.
She's Got the Look (TV Land, 10pm): "The 10 finalists prepare for their first elimination challenge: a nude photo shoot." Nude, schmude. When you're over 35, it's considered a compliment when someone asks to see you naked.
THURSDAY (6/12)
Kathy Griffin: My Life on the D-List (Bravo, 9pm): Season premiere. "Kathy digs in to co-host a New Year's Eve show with Anderson Cooper." Anderson Cooper? That's at least a B-list gig!
My Boys (TBS, 9:30pm): "Mike beds a waitress from Crowley's, resulting int he gang being banned from the hangout." I don't think I've ever heard a story about a guy scoring his friends free drinks.
Swingtown (CBS, 10pm): "Bruce celebrates a great day on the trading-room floor by attending a party with Susan and the Deckers at the Playboy Club." Aren't good days usually spent alone at the Playboy Club?
Fear Itself (NBC, 10pm): "A private investigator (Eric Roberts) on a stakeout in a haunted house is tormented by his past." There's only so many times he can stomach watching Star 80.
FRIDAY (6/13)
Dog Whisperer (National Geographic, 8pm): "A German shepherd named after Muhammed Ali is aggressive and always ready for a fight." So do the owners really need help…or just a name change?
Can You Duet (CMT, 9pm): "A winner is chosen in the first-season finale." This show just makes me miss Hall & Oates more and more.
Mobile Home Disaster (CMT, 10pm): "A 40-year-old mobile home is customized for a family who believes it is haunted." So I'm confused. Are they trying to make room for their friendly ghosts?
Battlestar Galactica (Sci Fi, 10pm): "A hostage standoff unfolds as the rebel Cylons hold President Roslin captive in a bid to coax the 'final five' Cylons to come out of hiding on Galactica." Nothing gets people out of hiding like a box of doughnuts. I've seen it happen.
SUNDAY (6/15)
Tony Awards (CBS, 8pm): "Whoopi Goldberg hosts the 62nd annual gala honoring Broadway's best from New York's Radio City Music Hall." Definitely a step up from her years on Hollywood Squares.
Britain's Worst Teeth (BBC, 10pm): "Some of Britain's top dentists work with four people in their twenties who say their terrible teeth affect nearly every aspect of their lives." Post-makeovers, everyone will have the proper shade of yellow.
Living Lohan (E!, 10:30pm): "Ali is determined to get a puppy, even though Dina is against the idea." Puppy, no. Wanting to be like sister Lindsay Lohan, acceptable.
Next Food Network Star (Food Network, 10pm): "Martha Stewart is a guest judge as the contestants invent original food products and present them to buyers." Didn't Martha already try this reality show thing…and fail?
Related Tags:
a shot of love with tila tequila, abc family, battlestar galactica, bbc, billy ray cyrus, britain's worst teeth, britains worst teeth, can you duet, celebrity circus, discovery health, dog whisperer, fear itself, greek, hells kitchen, house of payne, jewel, kathy griffin my life on the d-list, kathy griffin: my life on the d-list, living lohan, men in trees, mobile home disaster, most outrageous moments, my boys, nashville star, next food network star, quads with 2 moms, secret lives of women, she's got the look, shes got the look, sidefeatured, swingtown, tbs, the bachelorette, this week on tv, tony awards, tv land
© Gear Live Media, LLC. 2007 – User-posted content, unless source is quoted, is licensed under a Creative Commons Public Domain License. Gear Live graphics, logos, designs, page headers, button icons, videos, articles, blogs, forums, scripts and other service names are the trademarks of Gear Live Inc.