Sunday June 28, 2009 2:02 pm
This Week on TV (6/29-7/5)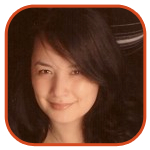 Tweet
Posted by Veronica Santiago Categories: Animation, Comedy, Drama, Games, Kids, Prime Time, Reality, Sci-Fi/Horror, ABC, BBC, Cable, FOX, MTV, NBC,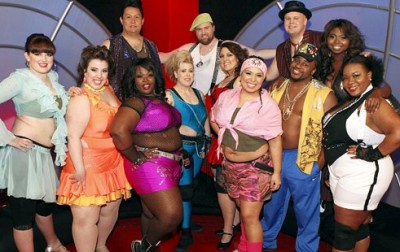 (You can view TV Envy's Programming Schedule here.)
MONDAY (6/29)
The Secret Life of the American Teenager (ABC Family, 8pm): "Ben tries to figure out where he fits in Amy's life." Well, the role of babysitter is always open.
Jon & Kate Plus Eight (TLC, 9pm): "Previously unseen footage of the Gosselin's early years is featured." Misty water-colored memories of the way they were….
Cake Boss (TLC, 10pm): "Buddy creates an ornate wedding cake filled wtih live birds." Watch out - that might not be fondant you're eating.
Dance Your Ass Off (Oxygen, 10pm): "Twelve plus-size contestants infiltrate Los Angeles in a competition to shed pounds by means of dance and diet in this 10-part unscripted series hosted by Marissa Jaret Winokur." In other words, a cutthroat version of Sweatin' to the Oldies.
TUESDAY (6/30)
18 Kids and Counting (TLC, 9pm): "Josh and Anna learn the sex of their first child during a visit to the Today Show." They weren't sure they wanted to know, but Kathie Lee blurted it out anyway.
Little Couple (TLC, 10pm): "Ben dutifully gets to work on Jen's wish list of home improvements." Husbands - it doesn't matter whether you're tall or small…you're gonna get a 'honey-do' list.
Paris Hilton's My New BFF (MTV, 10pm): "The BFF hopefuls spend some time behind bars." As the heiress knows, time in lockup can do wonders for one's personality.
Bite Me with Dr. Mike (Travel, 10pm): "In India, the host goes for a swim in the Ganges and endures leech therapy." My momma always told me that nothing good can come out of the Ganges.
WEDNESDAY (7/1)
Monsters Inside Me (Animal, 9pm): Series premiere. "The opener of a series about parasites examines how some slow-acting organisms wreak havoc on people's bodies." Anyone else wondering this program is on the animal network?
Pitchmen (Discovery, 10pm): "The hosts help Survivor: Africa winner Ethan Zohn develop an alternative cereal bowl." RIP Billy Mays.
Tyler Perry's Meet the Browns (TBS, 10:30pm): "A health scare motivates Edna to change her lusty behavior." That's what Oprah would call her "lightbulb" moment.
Reno 911! (Comedy, 10:30pm): "Rumors of extraterrestrial activity coincide with the appearances of unknown officers at the station, creating a dilemma for the deputies, who wonder if they should be a part of the Secret Santa gift exchange." Buying gifts for aliens is hard enough. Finding one for under $20 is impossible.
THURSDAY (7/2)
Samantha Who? (ABC, 8:00pm): "Sam fears her old self may have cost Todd a photography career, so she tries to sabotage his competition for a job with a local newspaper." Based on Christina Applegate's success against ABC's competition, I doubt she'll succeed.
In the Motherhood (ABC, 8:30pm): "Rosemary throws herself a wake to enjoy the party while she's still alive." One should never wait until they're canceled they expire to enjoy an audience.
She's Got the Look (TV Land, 9:00pm): "The contestants learn the finer points of 'mannequin modeling.'" My inner Tyra Banks would know how to look robotic while still smiling with my eyes.
16 and Pregnant (MTV, 10pm): "A teen in the ROTC must put her dreams of enlisting in the Air Force on hold when she learns she's pregnant." This wasn't the life of service she had envisioned.
FRIDAY (7/3)
Are You Smarter Than a 5th Grader? (FOX, 8pm): "Contestants include Joey Chestnut, a competitive-eating champion." He might not be smarter than a 5th grader, but he can eat more hot dogs than one.
The Goode Family (ABC, 8:30pm): "Bliss gets a job cleaning up graffiti but there's no work to do, so Helen starts tagging secretly." Unfortunately, Helen's identity was revealed by the "Love, Mom" signature.
Don't Tell the Bride (BBC, 9pm): "Aman hopes his college sweetheart will love the medieval-themed wedding he's planned, but a dress dilemma threatens her big day." The bar wench costume already had beer stains on it.
Mental (NBC, 9pm): 'Jack and the team meet for a poker game after work, and sparks fly between Rylan and Veronica." The game was cut short when the couple started their own version of Texas Hold 'Em.
SUNDAY (7/5)
Merlin (NBC, 8pm): "Merlin is saved from a magical winged creature by a young man named Lancelot." It's like the plot to a Harlequin romance novel, but not.
Hannah Montana (Disney, 8pm): "Miley secretly starts dating Jake Ryan again, but she pretends to date a bad-boy band member so Robby will appreciate Jake more." Jake Ryan? Does Molly Ringwald know about this?
Army Wives (Lifetime, 10pm): "Pamela's football know-how leads to a job offer with her son's team." Knowing how to get whites white is an invaluable tool.
Kendra (E!, 10pm): "Kendra poses for a lingerie shoot in Las Vegas and then attends a wild party. Meanwhile, Hank cleans up after Kendra's dogs back at home." Skimpy photos and a cleaning service? Who needs the Playboy Mansion?
Related Tags:
16 and pregnant, 18 kids and counting, abc family, are you smarter than a 5th grader, army wives, billy mays, bite me with dr mike, bite me with dr. mike, cake boss, dance your ass off, don't tell the bride, dont tell the bride, goode family, hannah montana, in the motherhood, jon & kate plus 8, jon & kate plus eight, jon and kate plus 8, jon and kate plus eight, little couple, marissa jaret winokur, meet the browns, mental, merlin, monsters inside me, paris hilton's my new bff, paris hiltons my new bff, pitchmen, reno 911, samantha who, secret life of the american teenager, she's go the look, shes got the look, sidefeatured, summer tv schedule, television programming, the goode family, the secret life of the american teenager, this week on tv, tv schedule, tyler perry's meet the browns, tyler perrys meet the browns
© Gear Live Media, LLC. 2007 – User-posted content, unless source is quoted, is licensed under a Creative Commons Public Domain License. Gear Live graphics, logos, designs, page headers, button icons, videos, articles, blogs, forums, scripts and other service names are the trademarks of Gear Live Inc.