Sunday June 22, 2008 2:08 pm
This Week on TV (6/23-6/29)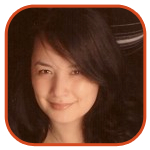 Tweet
Posted by Veronica Santiago Categories: Comedy, Drama, Games, Music, Prime Time, Reality, Sci-Fi/Horror, Specials, ABC, Bravo, Cable, CBS, FX, FOX, MTV, NBC, Showtime,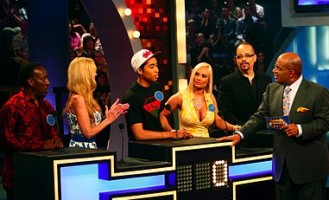 (You can view TV Envy's Summer Television Programming Schedule here.)
MONDAY (6/23)
I Love the New Millennium (VH1, 10pm): "Eight-part series featuring stars reminiscing about pop culture phenomena of the new millennium begins with the year 2000." Is it too soon to wonder what VH1 will cover in 2011?
Legally Blonde the Musical: The Search for Elle Woods (MTV,10pm): "The ladies perform with a canine costar: Bruiser, the dog from the musical." I had no idea Ashton Kutcher revived Punk'd.
Psychic Kids: Children of the Paranormal (A&E, 10pm): "A 14-year-old boy, who claims to see spirits of people and animals, is introduced to siblings close to his age who supposedly have paranormal gifts." I'm always happy when freaky kids find someone to play with.
Weeds (Showtime, 10pm): "Celia's hard time in county lock-up gets harder when her cellmate decides to make Celia her 'special girl'." Yeah - that would definitely suck.
TUESDAY (6/24)
Celebrity Family Feud (NBC, 8pm): Series premiere. "The families of Ice-T and Joan and Melissa Rivers compete." Having seen Ice-T's wife, I'm surprised her outfits are deemed suitable for a 'family' show.
Wipeout (ABC, 8pm): Series premiere. "John Anderson and John Henson host this show, which features 24 contestants competing on an extreme obstacle course for a $50,000 prize." In other words, the more humiliating version of American Gladiators.
I Survived A Japanese Game Show (ABC, 9pm): Series premiere. "An elimination contest follows 10 Americans as they compete in a zany Japanese game show. In the opener, contestants must eat food from a plate perched on the head of a teammate running in place on a treadmill." In other words, the Japanese version of Wipeout.
30 Days (FX, 10pm): "A mother who is against same-sex parenting spends a month with domestic partners and their four adopted sons." A homophobe living amongst homosexuals. Always a good recipe for TV.
WEDNESDAY (6/25)
The Baby Borrowers (NBC, 8pm): Series debut. "Teen couples live a lifetime in three weeks by taking on adult responsibilities, including caring for infants, teens and senior citizens and holding down jobs." Maybe those pregnant girls from Gloucester should sign up for this program.
Shear Genius (Bravo,10pm): Season premiere. "Twelve hairstylists meet and greet before being charged to style hair while wearing blindfolds." Somehow I doubt even Jessica Simpson would let Ken Paves do that.
The Real World: Hollywood (MTV, 10pm): "Kim, Nick and Sarah get internships at a movie web site." You can never have enough bodies searching for nude scenes.
She's Got the Look (TV Land, 10pm): "The seven remaining contestants test their courage on the flying trapeze." A trapeze? Well, I guess that would be an easy way to weed some of them out.
THURSDAY (6/26)
How Do I Look? (E! Style, 8pm): "Finola Hughes gives fashion tips to a sexy-looking preschool teacher, focusing on appropriate apparel in the workplace." Children should be focused on learning their D's, not their DD's.
Hopkins (ABC, 10pm): Series premiere. "Behind the scenes at Johns Hopkins Hospital in Baltimore, high-pressure situations take a toll on the lives of their caregivers." In this show, no deers will be resuscitated by doctors. At least, I don't think so.
Fear Itself (NBC, 10pm): "A bride receives a mysterious note on her wedding day accusing her groom of being a serial killer." But is their wedding day really the best time to make him angry?
Swingtown (CBS, 10pm): "An annual getaway is cozier than expected when both the Deckers and the Thompsons arrive at the Millers' two-bedroom cabin." It's just so weird how they keep finding themselves in such awkward situations.
FRIDAY (6/27)
Dance Machine (ABC, 8pm): Series premiere. "Six ordinary people compete in a series of one-on-one dance-offs to popular music in hopes of winning the $100,000 prize." There really are some talents that should be kept between you and the other bar patrons.
XXX: State of the Union (FOX, 8pm): "A special agent is sprung from jail by his boss to stop a devious plot to assassinate the president." So should Are We Done Yet? be considered a step up or down in Ice Cube's career?
Meerkat Manor (Animal Planet, 8pm): "Rocket Dog is pregnant and now has legitimate claim as the Whiskers' dominant female, but she still has a problem with sister Sophie, who may also be expecting and has injured herself while foraging for food." Why is any pregnant female hunting down her own food? Time to step up, male meerkats!
Hillbilly Deluxe (CMT, 9pm): "C. Thomas Howell hosts this look at the lives of the sometimes rich and famous." Howell will be affectionately known as Ponyboy during this production.
SUNDAY (6/29)
Jon & Kate Plus 8 (TLC, 8pm): "The girls spend a day out with Kate that includes a trip to a pottery-painting studio. Meanwhile, Jon takes the boys to a gym to teach them about exercise." One's got 5 girls, the other's got 3 boys. Not really sure who has it worse.
The Singing Office (TLC, 9pm): Series premiere. "In the opener of this vocal competition featuring singers chosen from two different offices, Joey Fatone looks for talent at a beauty salon while Mel B. checks out the staff at 1-800 Dentist." While Justin Timberlake works on singing, dancing and acting, Fatone has now become a triple threat on ABC, NBC and TLC.
Bridezillas (WE, 9pm): "A woman prepares to remarry her ex-husband." I heard Pamela Anderson starring in a new reality show, but I had no idea it was this one.
The Two Coreys (A&E, 10:30): "Haim regrets past mistakes and wants to atone for the wrong things he's done, so he places a public apology in Variety." I've seen that apology. Two words: ill-advised.
Related Tags:
30 days, bridezillas, c thomas howell, c. thomas howell, celebrity family feud, children of the paranormal, dance machine, family feud, fear itself, game show, game shows, hillbilly deluxe, hopkins, how do i look, how do i look e style, i love the millennium, i survived a japanese game show, ice cube, ice t, ice-t, joan rivers, joey fatone, johns hopkins, jon & kate plus 8, jon and kate plus 8, legally blonde, legally blonde the musical, legally blonde the musical the search for elle woods, legally blonde the musical: the search for elle woods, meerkat manor, melissa rivers, paranormal, psychic kids, psychic kids children of the paranormal, psychic kids: children of the paranormal, she's got the look, shear genius, shes got the look, showtime, sidefeatured, swingtown, the baby borrowers, the real world, the real world hollywood, the real world: hollywood, the search for elle woods, the singing office, the two coreys, this week on tv, tv land, vh1, weeds, wipeout, xxx state of the union, xxx: state of the union
© Gear Live Media, LLC. 2007 – User-posted content, unless source is quoted, is licensed under a Creative Commons Public Domain License. Gear Live graphics, logos, designs, page headers, button icons, videos, articles, blogs, forums, scripts and other service names are the trademarks of Gear Live Inc.