Sunday June 1, 2008 6:05 pm
This Week on TV (6/2-6/8)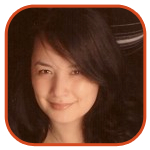 Tweet
Posted by Veronica Santiago Categories: Drama, Food & Home, Games, Kids, Music, Prime Time, Reality, Sci-Fi/Horror, ABC, Bravo, Cable, CBS, FX, MTV, NBC, The CW,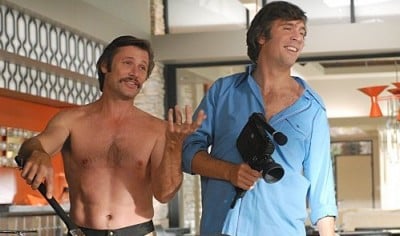 (You can view TV Envy's Summer Television Programming Schedule here.)
MONDAY (6/2)
Instant Star (The N, 8pm EST): Season premiere. "Jude distracts herself with work on her third album in an attempt to avoid choosing between Jamie and Tommy." Someone who chooses to work because of men? That's unheard of!
The Bachelorette (ABC, 8pm): "Eleven of the bachelors find themselves backstage at Ellen Degeneres' talk show, where they show off their 'Ellen' boxer shorts." Okay, I'm confused. Who exactly are they trying to impress?
Legally Blonde the Musical: The Search for Elle Woods (MTV, 10pm): Series premiere. I do hope these girls realize there's no Jake Gyllenhaal at the end of this tunnel.
The Mole (ABC, 10pm): Series return. "The fifth season kicks off with one of the contestants ends up stranded alone on a deserted beach." WARNING: Fake idol useless on this show.
TUESDAY (6/3)
30 Days (FX, 10pm): Season premiere. "Morgan Spurlock, a West Virginia native, spends 30 days working in a Mountain State coal mine." Ironically, this is where he ends up finding Osama Bin Laden.
Work Out (Bravo, 10pm): "Repetitive shoots at the while filming an exercise DVD drive the selected trainers to emotional and physical breaking points." You can only humiliate someone in those aerobics outfits for so long.
Shot at Love with Tila Tequila (MTV, 10pm): "Tila asks the six remaining contestants what they are willing to do for her love." Apparently letting go of their shame is not enough.
Gene Simmons Family Jewels (A&E, 10:30pm): "Shannon and Tracy go for cosmetic surgery." No, this is not a repeat. (At least the episode isn't.)
WEDNESDAY (6/4)
Farmer Wants a Wife (CW, 9pm): "Matt and the ladies play an eye-opening game of Truth or Dare." Eye-opening = clothing removal most likely involved.
She's Got the Look (TV Land, 10pm): "A group of women 35 and older move to NYC to take part in a competition to land a modeling contract." The older you get, the sneakier your backstabbing becomes.
Men in Trees (ABC, 10pm): "Marin celebrates the completion of her book with a trip to Anchorage, where she finds Julia's husband with another woman." Anne Heche, no stranger to affairs, then turns a blind eye.
Biography (Biography, 10pm): "A profile of celebrity couple Ben Affleck and Jennifer Garner examining their relationship and their individual careers." How is Ben ever going to get past that other Bennifer phase if people keep rubbing his face in it?
THURSDAY (6/5)
Swingtown (CBS, 10pm): Series debut. "Susan and Bruce Miller move into an upscale Chicago suburb, where they are introduced to the concept of an open marriage by their sexy new neighbors." NOTE: 'Sexy' neighbors are only found in 'upscale' communities.
Fear Itself (NBC, 10pm): Series debut. "In the premiere episode of this horror-anthology series, four criminals are snowbound in a spooky fort with three seductive women who harbor deadly secrets." So who's going to be the unlucky/lucky fourth guy?
Ace of Cakes (FOOD, 10pm): "The infamous bedroom scene from The Exorcist is re-created in cake form." Why would anyone want to eat something that looks like vomited pea soup?
Made (MTV, 10pm): "A tomboy wants to become a model in time for the school's fashion show." If I've learned anything from America's Next Top Model this year, it's that tomboys aren't suited for runway work. (Sorry, Lauren!)
FRIDAY (6/6)
Dog Whisperer (National Geographic, 8pm): "A Chihuahua's loud barking is driving its owners crazy." Matter is quickly solved when bejeweled collar is removed.
The Naked Brothers Band (Nickelodeon, 8pm): "Nat thinks Rosalina dumped him because he slurps his soup." Sounds like a perfectly good reason to me.
Meerkat Manor: The Next Generation (Animal Planet, 9pm): I just realized this show is far more depressing than I had imagined. Cute things should not die on my Friday nights.
What Not to Wear (TLC, 9pm): "A free-spirited actress from LA who favors glitter makeup, costume fairy wings and polyester prints." Oh - no, no, no. This is a train wreck that needs to be preserved.
SUNDAY (6/8)
Ice Road Truckers (History, 9pm): Season premiere. "New truckers join those from the inaugural season as they begin their journey on ice roads hundreds of miles north of the Arctic Circle in Canada's Northwest Territories." Mark my words: Future video game.
Army Wives (Lifetime, 10pm): Season premiere. "Season 2 begins with the aftermath of the bar bombing and the wives' attempts to return to their normal lives." Why can't I get excited about this series?
Law & Order: Criminal Intent (USA, 9pm): Season premiere. "While Goren awaits a decision on his reinstatement, he tries to prove his worth by going undercover to pursue a big-time drug dealer." Is there anyone on a Dick Wolf series who stays instated?
Denise Richards: It's Complicated (E!, 10pm): "Denise considers posing nude." I think "again" was missing from that last sentence.
Related Tags:
30 days, ace of cakes, army wives, biography, denise richards, denise richards its complicated, denise richards: its complicated, dog whisperer, farmer wants a wife, fear itself, gene simmons, gene simmons family jewels, ice road truckers, instant star, law & order criminal intent, law and order criminal intent, legally blond the musical: the search for elle woods, legally blonde, legally blonde the musical the search for elle woods, made, meerkat manor, meerkat manor the next generation, meerkat manor: the next generation, men in trees, morgan spurlock, naked brothers band, nickelodeon, shes got the look, shot at love with tila tequila, sidefeatured, swingtown, the bachelorette, the mole, the n, the naked brothers band, this week on tv, tila tequila, tv land, what not to wear, work out
© Gear Live Media, LLC. 2007 – User-posted content, unless source is quoted, is licensed under a Creative Commons Public Domain License. Gear Live graphics, logos, designs, page headers, button icons, videos, articles, blogs, forums, scripts and other service names are the trademarks of Gear Live Inc.