Sunday June 14, 2009 2:16 pm
This Week on TV (6/15-6/21)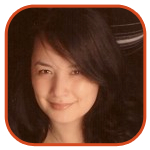 Tweet
Posted by Veronica Santiago Categories: Drama, Food & Home, Games, Music, Prime Time, Reality, Sci-Fi/Horror, Specials, ABC, BBC, Bravo, Cable, FOX, NBC, TNT-HD,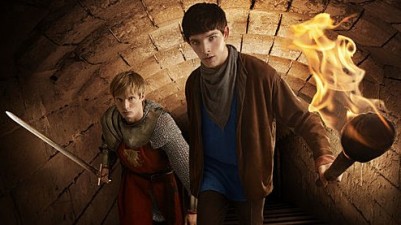 (You can view TV Envy's Programming Schedule here.)
MONDAY (6/15)
Greek (ABC Family, 8pm): Season finale. "Casey struggles with conflicting feelings she has for Max and Cappie." Given how nauseating "Casey and Cappie" sounds, I'd think the obvious choice would be Max.
The Closer (TNT, 9pm): "Brenda snoops into the abduction of a greedy financier being investigated for investment fraud, but she soon suspects that he may have staged the kidnapping." Later, it's discovered the investor was less than six degrees way from Kevin Bacon.
Raising the Bar (TNT, 10pm): "Michelle then falls for a sightly cop who may be committing perjury." So much for making him swear on the Bible before the first date.
Here Comes the Newlyweds (ABC, 10pm): "The husbands try to guess what their wives think are their shortcomings when it comes to intimacy." It's not that they don't already know—it's just that they forgot.
TUESDAY (6/16)
Births Beyond Belief (Disc Health, 8pm): "Expectant parents choose non-traditional places to give birth. Included: a couple visits a birth teepee." With a little peyote, that whole birthing/teepee experience will be one for the baby book.
Deadliest Catch (Discovery, 9pm): "The third week of the Opilio crab season brings conditions that turn the crabbers crabby." The third week, huh? Sounds like it's that time of the month.
Mental (FOX, 9pm): "Jack treats a bipolar 8-year-old boy who's obsessed with playing a video game that only exists only in his own head." No matter how many times he's played, the kid still can't defeat the big boss.
The Real Housewives of New Jersey (Bravo, 10pm): Season finale. "Surging tensions reach the breaking point when the Jersey girls congregate at Teresa's year-end bash." In the Garden State, "bash" means an entirely different thing.
WEDNESDAY (6/17)
Extreme Pools (Travel, 8pm): "Extravagant swimming pools are spotlighted. Included: a beer-filled pool." Well, that's one way to guarantee "p" in the "ool".
Your Worst Animal Nightmares (Animal, 9pm): "Tourists unknowingly take a swim with crocodiles." Sometimes ignorance truly is bliss.
Gordon Ramsay's F Word (BBC, 9pm): Season premiere. "Former Spice Girl Geri Halliwell challenges Gordon Ramsay to top her recipe for Spanish meatballs." Her secret weapon? Ginger.
Top Chef Masters (Bravo, 10pm): "Notable chefs whip up island-flavored fare inspired by the TV-series Lost." Fortunately, Dharma-labeled ingredients are considered great quality knockoffs.
THURSDAY (6/18)
River Monsters (Discovery, 8pm): "Flesh-eating fish are sought to determine the accuracy of their rumored methods of killing." Does the "how" really matter?
The Listener (NBC, 10pm): "Toby becomes a murder suspect after he leaves a club with a woman who turns up dead the next day." He just thought she was dead tired.
Southern Belles: Louisville (SOAPnet, 10pm): "Shea has news to share, but Emily's hair issues take precedence." One cannot listen when bad hair is in the way.
Fashion Show (Bravo, 10pm): "The outfitters use office items to transform party attire into work-appropriate wear." Staplers can rein in plunging necklines in a pinch.
FRIDAY (6/19)
Don't Forget the Lyrics (FOX, 8pm): "Boston singer Deanna Della Cioppa tries to win money to pay for her parents' vacation." And by "vacation," she's referring to the nice resort community she's checking them into.
The Chopping Block (NBC, 8pm): "The remaining couples prepare dishes using aphrodisiacs." Extra heat in the kitchen leaves diners out in the cold.
What Not to Wear (TLC, 9pm): "A woman who's been mistaken for her husband's mother sheds her frumpy, shapeless wardrobe." Unfortunately, that similarity was what attracted her husband to her in the first place.
Don't Tell the Bride (BBC, 9pm): "A man who lives with his fiancee has three weeks to plan a catholic wedding—and to prove to the priest that his intentions are pure." Three weeks? It took him only half that time to prove his intentions weren't pure.
SUNDAY (6/21)
Merlin (NBC, 8pm): "The fantasy series, which offers a new spin on the Arthurian legend, opens with the young warlock Merlin arriving in the kingdom of Camelot, whose king has outlawed the practice of magic upon punishment of death." I would have thought NBC would have been wary about anything involving "kings" by now.
JONAS (Disney, 8:30pm): "Joe tries to keep Stella from going out on a date with the school's top athlete because of her poor fashion choice." This coming from the guy who wore a black unitard.
Impact (ABC, 9pm): "The end is nigh in this two-part sci-fi drama about the moon on a collision course with Earth." Thanks to ABC, I now have to worry about visitors, collision courses and the year 2100. And I thought CBS was all about death.
Army Wives (Lifetime, 10pm): "Pamela is on the lookout for a new home because her kids no longer want to share a room." The hard part will be deciding which child to leave there.
Related Tags:
army wives, births beyond belief, chopping block, deadliest catch, dont forget the lyrics, dont tell the bride, extreme pools, f word, fashion show, geri halliwell, gordon ramsay, gordon ramsay's f word, gordon ramsays f word, greek, here comes the newlyweds, impact, jonas, mental, merlin, raising the bar, real housewives of new jersey, river monsters, sidefeatured, southern belles, southern belles louisville, southern belles: louisville, television programming, the chopping block, the closer, the f word, the listener, the real housewives of new jersey, this week on tv, top chef masters, tv schedule, what not to wear, your worst animal nightmares
© Gear Live Media, LLC. 2007 – User-posted content, unless source is quoted, is licensed under a Creative Commons Public Domain License. Gear Live graphics, logos, designs, page headers, button icons, videos, articles, blogs, forums, scripts and other service names are the trademarks of Gear Live Inc.