Sunday May 31, 2009 3:18 pm
This Week on TV (6/1-6/7)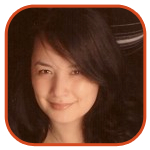 Tweet
Posted by Veronica Santiago Categories: Award Shows, Comedy, Drama, Kids, Late Night, Prime Time, Reality, Specials, Talk Shows, ABC, BBC, Cable, CBS, NBC,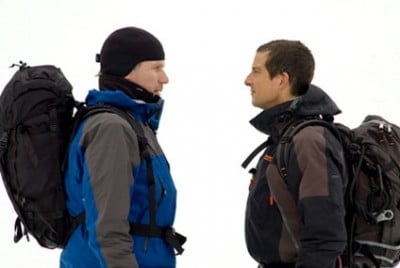 (You can view TV Envy's Programming Schedule here.)
MONDAY 6/1)
I'm a Celebrity…Get Me Out of Here! (NBC, 8pm): Series premiere. "In the opener, 10 celebrities are dropped into the heart of the jungle to begin competing in various challenges that test their survival skills." The first victim? Sanjaya Malakar's hair.
Jon & Kate Plus Eight (TLC, 9pm): "The kids team up with professional baker Duff Goldman (Ace of Cakes) to create a special surprise for Kate on her birthday." Kate, having been left all alone, will be forced to stuff her own pinatas.
Unwrapped (Food, 9pm): "Fried foods are featured. Included: Ian's organic chicken nuggets." As if an organic version would make them less wrong.
The Tonight Show with Conan O'Brien (NBC, 11:30pm): The return of Andy Richter? Say no more!
TUESDAY (6/2)
Earth 2100 (ABC, 9pm): "An environmental road map to the 22nd century explores possible effects of climate change, population growth and resource depletion, as well as measures to forestall negative consequences of these effects." I'm confused—I thought I was dying in 2012 anyway.
I Didn't Know I Was Pregnant (Disc Health, 9pm): "A hard-partying college freshman learns she is pregnant after she is rushed to the emergency room." The good news? It'll only take nine months to shed the "Freshman 15."
Man vs. Wild (Discovery, 10pm): Season premiere. "The host teaches Will Ferrell lessons in survival during a trip to the frigid far north of Sweden." This might be the most amount of clothing we've ever seen Will wear.
Bizarre Foods with Andrew Zimmern (Travel, 10pm): "In Nicaragua, the host samples bull testicles and a potent seaweed smoothie." The word "potent" should always follow "testicles."
WEDNESDAY (6/3)
Pitchmen (Disc, 10pm): "The hosts try to pitch affordable health care." Note to all pitchmen: Good insurance comes in handy when someone's got a hold of your tongue.
Your Worst Animal Nightmares (Animal, 10pm): "A man is treated with a new antivenom after stepping on a funnel-web spider." If you think this will keep me from stomping on spiders, you might be right.
The Unusuals (ABC, 10pm): "Banks attempts to hide in his apartment until his next birthday." One should always let plastic surgery scars heal before their next party.
Tattoo Highway (A&E, 10:30pm): "A stop in San Francisco to tattoo matching eggplants on a couple." Same-sex marriages? This is what California should be banning!
THURSDAY (6/4)
Burn Notice (USA, 9pm): Season premiere. "Michael picks up a job extraditing a criminal to Latin America at the request of an old friend." If I'm lucky, my friends won't request anything more than a jump start.
The Listener (NBC, 10pm): Series premiere. "Telepathic paramedic Toby Logan struggles to save a missing boy. By using his gift he learns about the boy while treating an accident victim; the child's mother, who's too traumatized to speak." The cries of frustrated NBC fans will go unheard for now.
Royal Pains (USA, 10pm): Series premiere. "The young and recently fired Dr. Hank Lawson stumbles into a new career as a concierge doctor to the privileged denizens of the Hamptons." Look for Bravo to introduce a reality version later.
Fashion Show (Bravo, 10pm): "The group must create well-proportioned clothes using flattering and flattening fabrics." A flattening fabric? I'd like to order one in every color, please.
FRIDAY (6/5)
Don't Tell the Bride (BBC, 8pm): "A groom tries to plan a fairytale wedding while battling bridesmaids." Note to all grooms: What's worse than an unhappy woman? Unhappy women.
What Not to Wear (TLC, 9pm): "A 28-year-old Roller Derby skater is in a fashion rut after putting her life on hold to care for her ailing grandparents." All her blood-stained clothes have since been washed down to a pale pink.
Ghost Adventures (Travel, 9pm): Season 2 premiere. "The crew visits California's Preston Castle, a former reform school that's also the site of an unsolved murder." This explains the school's reputation for exemplary behavior.
Say Yes to the Dress (TLC, 10:30pm): "A former model searches for a wedding dress with her opinionated maid of honor." It's revenge of the ugly best friend time.
SUNDAY (6/7)
Tony Awards (CBS, 8pm): "Neil Patrick Harris hosts the 63rd annual celebration of Broadway's finest from Radio City Music Hall. Musical Billy Elliott leads with 15 music nominations." Carrie Underwood may have beat out Constantine Maroulis, but does she have a Tony nomination? Exactly.
JONAS (Disney, 8:30pm): "Macy buys a potato chip that resembles Joe." Funny - I never thought of him as the greasy one.
Ice Road Truckers (History, 9pm): "Lisa feels she has to prove herself as the lone female trucker." This is when the term "Ice Queen" is actually considered a compliment.
Kendra (E!, 10pm): "Hugh Hefner's former girlfriend experiences life outside of the Playboy mansion." Fortunately for her, clothing is still optional.
Related Tags:
andrew zimmern, andy richter, bizarre foods, bizarre foods with andrew zimmern, burn notice, don't tell the bride, dont tell the bride, earth 2100, fashion show, ghost adventures, i didn't know i was pregnant, i didnt know i was pregnant, i'm a celebrity get me out of here, i'm a celebrity...get me out of here, ice road truckers, im a celebrity get me out of here, jon & kate plus 7, jon & kate plus eight, jon and kate plus 8, jon and kate plus eight, jonas, kendra, kendra wilkinson, man vs wild, man vs. wild, neil patrick harris, pitchmen, royal pains, sanjaya malakar, say yes to the dress, sidefeatured, tattoo highway, television schedule, the listener, the tonight show, the tonight show with conan o'brien, the tonight show with conan obrien, the unusuals, this week on tv, tonight show, tony awards, tv programming, unusuals, unwrapped, what not to wear, will ferrell, your worst animal nightmares
© Gear Live Media, LLC. 2007 – User-posted content, unless source is quoted, is licensed under a Creative Commons Public Domain License. Gear Live graphics, logos, designs, page headers, button icons, videos, articles, blogs, forums, scripts and other service names are the trademarks of Gear Live Inc.