Monday May 5, 2008 12:07 am
This Week on TV (5/5-5/11)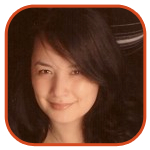 Tweet
Posted by Veronica Santiago Categories: Animation, Comedy, Daytime, Drama, Food & Home, Games, Music, Prime Time, Reality, Specials, Talk Shows, ABC, Cable, CBS, FOX, NBC, Syndication, The CW, Hell's Kitchen, America's Next Top Model, Dancing With The Stars, Desperate Housewives, House, My Name Is Earl, Oprah Winfrey Show, Scrubs, Survivor,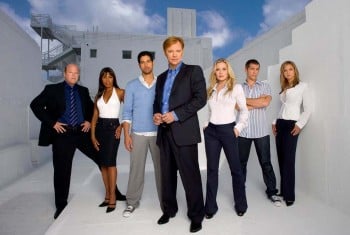 (You can view TV Envy's Post-Strike Television Schedule here.)
MONDAY (5/5)
Two and a Half Men (CBS, 9:00): (The script was written by CSI scribes.) "George Eads (CSI) has a cameo in which a CSI team investigates a death at Charlie's house." I know Charlie wanted to stop Denise's reality show, but this is quite a sweeps stunt.
House (FOX, 9pm): "House believes that an actor (Jason Lewis) on his favorite soap is seriously ill after observing his symptoms on television, so he decides to intervene." If I had known something like that would work, I would have kidnapped Smith Jerrod a long time ago.
Samantha Who? (ABC, 9:30pm): "Sam's affair with Todd continues while he's still seeing a clueless Chloe." I'm sorry—why doesn't Sam just kick her out of her apartment again? She does own the thing, doesn't she?
CSI: Miami (CBS, 10pm): "Alexx is stunned when her son is the prime suspect in a murder investigation, and any help she offers could prove costly." Buh-bye, Khandi!
TUESDAY (5/6)
Oprah (syndicated): Barbara Walters reveals a past love affair with a black senator. This news officially makes Elizabeth Hasselbeck the most boring person at The View table.
According to Jim (ABC, 8pm): "Andy is convinced that Emily is going to dump him on their six-week anniversary, since all his other girlfriends left after that duration." Any person who celebrates a six-week anniversary should be dumped.
Dancing with the Stars (ABC, 9pm): Special 100th episode includes appearances from Mario Lopez, Apolo Ohno and Sabrina Bryan. This is one series that could definitely use a "Best Of" season.
Hell's Kitchen (FOX, 9pm): "The 10 remaining chefs must please a picky teen who has come to Hell's Kitchen for her birthday party." I refuse to believe Ramsay would cater to any girl who could be featured on Sweet Sixteen.
WEDNESDAY (5/7)
America's Next Top Model (CW, 8pm): "The four remaining models photograph Paulina Porizkova for a challenge." If they can't do it right, they might as well shoot someone else who can.
Deal or No Deal (NBC, 8pm): "The series travels to Estonia, where a Texas hairdresser and a cabbie from Hawaii go for the million." Unless NBC is going to pay the contestants a million euros, this whole overseas road trip thing is really pointless.
Farmer Wants a Wife (CW, 9pm): "When elimination time comes, the unlucky lady is heartbroken and refuses to leave." I've never had the urge to watch this show until now.
Audition: Barbara Walters' Journey (ABC, 10pm): "Barbara Walters reflects on her life in an interview with Charles Gibson." Are you seriously telling me that ABC had to interview their own talent after Oprah?
THURSDAY (5/8)
Survivor: Micronesia (CBS, 8pm): "The women use their powers of seduction to test the only male castaway remaining." With any luck, the flirty women will cause Erik to self-implode before Tribal Council.
My Name is Earl (NBC, 8pm): "As Earl and Billie decide to give romance a try, Earl inspires Billie to compose her own karmic list." Do we really need to drag this whole thing out?
Scrubs (NBC, 8:30pm): Season/NBC finale. "Dr. Cox spins his rocky day at work into a fairy tale for his son." In this fantasy world, networks shower their long-running sitcoms with love.
CSI (CBS, 9pm): (The script was written by Two and a Half Men scribes.) "The difficult star of a TV sitcom is murdered while filming an episode in Las Vegas." I remembered when writers simply had difficult actresses fall down elevator shafts.
FRIDAY (5/9)
Man of the House (FOX, 8pm): "Tommy Lee Jones stars as a no-nonsense Texas Ranger assigned to watch over a bevy of beautiful college cheerleaders who witnessed a murder." Thankfully, Jones now has No Country for Old Men to make up for this winner.
TV's All-Time Funniest (ABC, 8pm): "A look at TV's all-time funniest characters, with comments by Brad Garrett, Mary Tyler Moore, David Hyde Pierce, Marion Ross and Rainn Wilson. Viewers voted for the funniest in eight categories." If I cared how viewers voted, I would actually watch the People's Choice Awards.
Crossroads (CMT, 9pm): "Maroon 5 and Sara Evans perform each other's songs and explore common musical ground." The thought of Evans singing the lyrics to 'This Love' seems quite wrong.
Moonlight (CBS, 9pm): "Mick's past comes into sharper focus for Beth when the grandson of his WWII buddy is kidnapped." That's right, Beth. He's old.
SUNDAY (5/11)
Survivor: Micronesia (CBS, 8-11pm): The final episode and reunion show both air tonight. Are Amanda and Ozzy still a couple? Did Parvati and James continue their flirtation? Is Jason really smarter than he seemed? The answer to one of these questions is "No."
Desperate Housewives (ABC, 9pm): "A warp erupts between Bree and Edie." That's exactly what Edie's been needing: A decent match-up with a fiery redhead.
Psych (NBC, 9pm): "Shawn and Gus must find the killer on the set of a Spanish soap opera." Look for the one with the scary eyes! There's always one of them in a telenovela.
Brothers & Sisters (ABC, 10pm): "The family discovers William kept another painful secret from them." He's not a father to any of them?
Related Tags:
according to jim, americas next top model, antm, apolo ohno, audition barbara walters journey, barbara walters, brothers & sisters, brothers and sisters, charles gibson, charlie sheen, cmt, crossroads, csi, csi miami, csi: miami, dancing with the stars, deal or no deal, desperate housewives, dwts, elizabeth hasselbeck, farmer wants a wife, george eads, hells kitchen, house, jason lewis, khandi alexander, man of the house, mario lopez, maroon 5, moonlight, my name is earl, oprah, paulina porizkova, peoples choice awards, psych, sabrina bryan, samantha who, samantha who, sara evans, scrubs, sidefeatured, survivor, survivor micronesia, sweet sixteen, the view, this week on tv, tommy lee jones, tvs all-time funniest, two and a half men
© Gear Live Media, LLC. 2007 – User-posted content, unless source is quoted, is licensed under a Creative Commons Public Domain License. Gear Live graphics, logos, designs, page headers, button icons, videos, articles, blogs, forums, scripts and other service names are the trademarks of Gear Live Inc.