Monday May 26, 2008 3:20 pm
This Week on TV (5/26-6/1)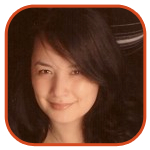 Tweet
Posted by Veronica Santiago Categories: Comedy, Drama, Food & Home, Games, Prime Time, Reality, Sci-Fi/Horror, Specials, ABC, Bravo, Cable, FOX, MTV, NBC, The CW, Lost, So You Think You Can Dance,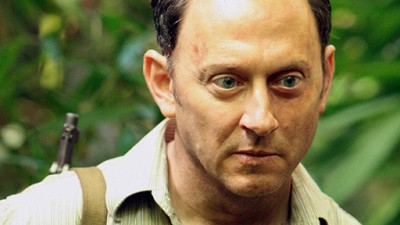 (You can view TV Envy's Summer Television Programming Schedule here.)
MONDAY (5/26)
American Gladiators (NBC, 8pm): "A tree climber tries to rise above a SWAT officer." If tree boy gets a chance at the wall, his opponent will have no choice but to gas him.
Flavor of Love 3 (VH1, 9pm): "The cast of Season 3 reunites." I often wonder what a sober Brigitte Nielsen thinks about this.
Denise Richards: It's Complicated (E!, 10pm): "Denise goes on a blind date with a so-called regular guy." When you're getting alimony and child support from your celebrity ex, you can afford to go out with "regular guys".
Living Lohan (E!, 10:30): The title of the tonight's premiere is "Mommy Will Fix It." I hope she's referring to Ali's hair.
TUESDAY (5/27)
Tonight's Finales: According to Jim
The Moment of Truth (FOX, 8pm): Show returns. Host Mark L. Walberg recently said the "evildoing rap" they get is unfair. FOX has been responsible for evildoing long before their show came on.
Most Outrageous Moments (NBC, 8pm): Bloopers include "a Top 10 ranking of blunders involving senior citizens." Senior citizens? Wow - that's not even fair.
According to Jim (ABC, 8:30): Season finale. "Jim gets a visit from the Devil, who intends to collect on a promise Jim made years before in order to make Cheryl fall in love with him." The Devil!! Finally something that explains this program's longevity.
Real Housewives of New York City: The Lost Footage (Bravo, 9pm): Lost footage includes Simon being questioned about his sexuality. What? Simon can't be gay! Why would he have released those naked pictures of his wife?
WEDNESDAY (5/28)
So You Think You Can Dance (FOX, 8pm): "Fourth season auditions continue." I've moved on from seeing people embarrass themselves vocally; the chance of physical harm is so much more appealing now.
Supernanny (ABC, 9pm): "Jo helps the parents of three kids who are so notorious for their bad behavior and disrespectful attitudes that the middle child is in danger of being kicked out of preschool." Preschool rejects always have a home on ABC.
Farmer Wants a Wife (CW, 9pm): "A square-dancing outing gets competitive when the ladies vie for Matt's attention." There's nothing like a little ho to go with your do-se-dos.
Men in Trees (ABC, 10pm): New episode. "As Marin faces a book deadline, Jack saddles her with four unruly puppies that Julia had foisted on him." Well, now that the show's been cancelled, she's got plenty of time to finish that book.
THURSDAY (5/29)
Tonight's Finales: Lost
Last Comic Standing (NBC, 8:30pm): "Neil Flynn and Alfonso Ribeiro recruit funny folks in Houston." Alfonso Ribeiro? I mean - Carlton Banks was funny, but…
Lost (ABC, 9pm): "The face-off continues between the survivors and the freighter people, and the Oceanic 6 find themselves even closer to a rescue." Last season's finale completely wiped me out. I don't know if I could do it again!
Biography (Biography, 10pm): "Profiling Paul Reubens, best known for his Pee-wee Herman character in TV and film." C'mon…is that really what he's best known for now?
Step It Up & Dance (Bravo, 10pm): "The dancers salute the 25th anniversary of the Michael Jackson song "Thriller" and its video as they also gear up for their final challenge." Sadly, the contestants are celebrating something most of them weren't even alive for.
FRIDAY (5/30)
Beauty Queens Gone Wrong: 15 Pageant Scandals (E!, 8pm): The backstabbing element is the only thing that makes these events interesting.
Dateline (NBC, 9pm): "Chris Hansen details the on-tape maneuvering of six women as they attempt to hire people posing as hit men." Whatever happened to the women's movement? Why can't they just do the jobs themselves?
Battlestar Galactica (Sci Fi,10pm): "A power struggle unfolds in the Colonial fleet following the disappearance of the Cylon basestar with President Roslin trapped on board." That was complete jibberish to me.
Paula's Party (Food Network, 10pm): "Pat and Gina Neely stop by to prepare potato-chip-encrusted macaroni and cheese." Now this I understand!
SUNDAY (6/1)
Million Dollar Password (CBS, 8pm): Series debut. "Two celebrity-contestant teams compete in a word-association game, with the winning pair given the opportunity to play for a $1 million prize." My mad Taboo skills were meant for this.
2008 MTV Movie Awards (MTV, 8pm): Isn't MTV supposed to be hip? Transformers and Pirates of the Caribbean both came out eons ago!
Food Network Challenge (Food Network, 8pm): "Competitors create 3-foot tall cakes inspired by Pixar films such as Toy Story, Cars and Ratatouille." Is there actually a market for these things? What parent would give their children that much cake?
In Plain Sight (USA, 10pm): Series debut. "U.S. Marshal Mary Shannon of the Witness Protection Program tires to solve the murder of a mobster's son who was under her watch." Another show that celebrates strong women. You gotta love cable.
Related Tags:
2008 mtv movie awards, according to jim, ali lohan, american gladiators, battlestar galactica, beauty queens, beauty queens gone wrong 15 pageant scandals, biography, dateline, denise richards, denise richards its complicated, denise richards: its complicated, farmer wants a wife, flavor of love, flavor of love 3, food network, food network challenge, in plain sight, its complicated, last comic standing, living lohan, lost, mark l. walberg, mark walberg, men in trees, million dollar password, moment of truth, most outrageous moments, mtv movie awards, paulas party, real housewives of new york city, real housewives of nyc, sidefeatured, so you think you can dance, step it up & dance, step it up and dance, supernanny, sytycd, the moment of truth, the real housewives of new york city, the real housewives of nyc, this week on tv
© Gear Live Media, LLC. 2007 – User-posted content, unless source is quoted, is licensed under a Creative Commons Public Domain License. Gear Live graphics, logos, designs, page headers, button icons, videos, articles, blogs, forums, scripts and other service names are the trademarks of Gear Live Inc.