Sunday May 11, 2008 10:33 pm
This Week on TV (5/12-5/18)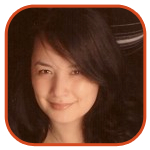 Tweet
Posted by Veronica Santiago Categories: Animation, Award Shows, Comedy, Daytime, Drama, Food & Home, Music, Prime Time, Reality, ABC, Cable, CBS, FOX, NBC, The CW, Hell's Kitchen, America's Next Top Model, American Idol, Desperate Housewives, ER, Everybody Hates Chris, Medium, My Name Is Earl, The Bachelor, The Hills, The Office,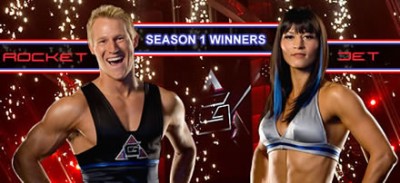 MONDAY (5/12)
Tonight's finales: The Hills, Medium, Samantha Who?, The Bachelor
American Gladiators (NBC, 8pm): Season Two premiere includes new gladiators ('Rocket' and 'Jet'). Seriously, how intimidating could a smiling Gladiator be?
Bones (FOX, 8pm): "When the body of an aspiring singer (Ace Young of American Idol) is discovered, Booth and Brennan probe a club's open-mike night." Uhh—which one was Ace again?
Gossip Girl (CW, 8pm): "An embarrassed Serena resurrects some troubling old habits as she continues to hide the truth from Dan." If he only knew she'd been sharing her jeans with three other girls.
How I Met Your Mother (CBS, 8:30pm): "Britney Spears returns as Abby, who is now dating Barney." First Robin Sparkles, now Britney. I'm not sure if that's a step up or down for Barney.
TUESDAY (5/13)
Tonight's finales: Beauty and the Geek, Law & Order: SVU, Women's Murder Club
NCIS (CBS, 8pm): "Jimmy Palmer becomes the target of an assassin." Hopefully this summary will serve as his warning.
American Idol (FOX, 8pm): The three remaining contestants perform three songs tonight. Thankfully, Jason Castro and Brooke White are already out. I don't think they'd have time for any restarts.
Shark (CBS, 9pm): "Sebastian investigates when a promising singer is murdered shortly after leaving a party at the Playboy Mansion." I think Holly Madison did it. She's always jealous of those new girls.
Hell's Kitchen (FOX, 9pm): "After the dinner service, Ramsay must decide which is worse: raw food or a lack of kitchen communication." He'd definitely choose customer safety over profitability. Right?
WEDNESDAY (5/14)
Tonight's finales: America's Next Top Model, Back to You, Deal or No Deal, 'Til Death
America's Next Top Model (CW, 8pm): "The three remaining models shoot a cosmetics commercial and pose for a print ad." Oh - I'd give anything to see Lauren attempt another commercial right now.
Farmer Wants a Wife (CW, 9pm): "The ladies compete in a tractor race." Anyone else singing Bonnie Tyler's "Holding Out for a Hero" right now? How about now?
Supernanny (ABC, 9pm): "Jo needs more than prayer to help a reverend and his real-estate-agent wife bring peace to their household, which is out of control mostly due to their six children." If you choose to have six children, aren't you basically asking for trouble?
Back to You (FOX, 8:30pm): "Chuck and Kelly devise a way to go public with their parenthood, but the timing of a new ad campaign at the station hinders their plan." Well considering FOX has just now cancelled the show, what have they got to lose?
THURSDAY (5/15)
Tonight's finales: Are You Smarter Than a 5th Grader?, CSI, Don't Forget the Lyrics, ER, My Name is Earl, The Office, Smallville, Supernatural, Without a Trace
Ugly Betty (ABC, 8pm): "Amanda prepares for a reality show with her father, KISS bassist Gene Simmons." I'd be careful if I was Amanda. Gene's interpretation of a 'reality show' might be different than hers.
CSI (CBS, 9pm): "Warrick is accused of murdering a Las Vegas gangster. Even more troubling is the fact that Warrick isn't certain if he is innocent or guilty of the crime." I don't think CBS could have timed that publicity stunt any better.
ER (NBC, 10pm): "The actions of a drunk patient (Steve Buscemi) endanger everyone at County." Honestly. Could anyone ever feel safe around that guy?
Without a Trace (CBS, 10pm): "Five people with an odd connection are abducted from a coffee shop at the same time." Are they really missing - or just getting coffee at McDonald's?
FRIDAY (5/16)
Tonight's finales: Ghost Whisperer, Moonlight, Numb3rs
Today (NBC, 7-11am): The New Kids on the Block hit the stage today. Methinks "Please Don't Go Girl" will not be sung falsetto.
America's Funniest Home Videos (ABC, 8pm): "Three $100,000 winners compete for the grand prize of a Disney vacation." Aren't Disney trips for those who don't have a $100,000?
Mobile Home Disaster (CMT, 9pm): "Mobile homes receive makeovers. A single father of five has his home enlarged to fit his brood." How have I never watched this show before? Now I'll have something to watch when Moonlight ends!
Numb3rs (CBS, 10pm): "Don and Charlie investigate a national-security case that causes them to confront their opposing beliefs." I've gotta agree with Don. Charlie really needs to cut his hair.
SUNDAY (5/18)
Tonight's finales: Aliens in America, American Dad, Desperate Housewives, Everybody Hates Chris, Extreme Makeover, The Game, King of the Hill, The Simpsons
43rd Academy of Country Music Awards (CBS, 8pm): "Kellie Pickler, LeAnn Rimes, Taylor Swift and Carrie Underwood are scheduled to perform." I really don't know much about country music—but don't these guys perform at all the events?
Everybody Hate Chris (CW, 8pm): "Chris' joy at graduating from junior high is short-lived when he learns his best friend will be going to a different high school." He's already starting high school? Man - I guess it's been a while since I've last watched!
King of the Hill (FOX, 8:30pm): "Steve tries to lose his virginity to Carmen Selectra." Good luck. She sounds selective.
Desperate Housewives (ABC, 9pm): "Lynette is accused of child abuse." Her kids did commit arson. Who could blame her?
Related Tags:
43rd academy of country music awards, ace young, american gladiators, american idol, americas funniest home videos, americas next top model, back to you, bones, britney spears, carrie underwood, cmt, country music, csi, desperate housewives, er, everybody hates chris, farmer wants a wife, gene simmons, gossip girl, hells kitchen, how i met your mother, kellie pickler, king of the hill, leann rimes, mobile home disaster, ncis, new kids on the block, numb3rs, numbers, shark, sidefeatured, steve buscemi, supernanny, taylor swift, this week on tv, today, ugly betty, without a trace
© Gear Live Media, LLC. 2007 – User-posted content, unless source is quoted, is licensed under a Creative Commons Public Domain License. Gear Live graphics, logos, designs, page headers, button icons, videos, articles, blogs, forums, scripts and other service names are the trademarks of Gear Live Inc.