Sunday May 10, 2009 7:33 pm
This Week on TV (5/11-5/17)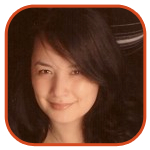 Tweet
Posted by Veronica Santiago Categories: Comedy, Drama, Prime Time, Reality, Sci-Fi/Horror, ABC, Bravo, Cable, CBS, FOX, MTV, NBC, The CW, America's Next Top Model, Lost, Medium,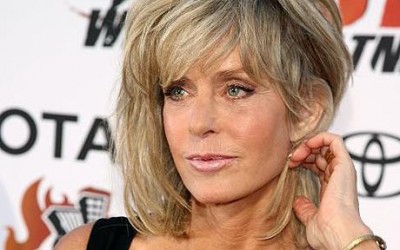 (You can view TV Envy's Programming Schedule here.)
MONDAY 5/11)
Gossip Girl (CW, 8pm): "Serena's run-in with the police upsets Lily." She only expected her daughter to be cuffed and shamed, not frisked and strip-searched.
Weaponizers (Discovery, 9pm): Season premiere. "An RV takes on a shuttle bus, after the teams equip them with rockets, machine guns and medieval weapons in this reality series featuring vehicle face-off competitions." The only thing missing in this equation is Jason Statham.
Two and a Half Men (CBS, 9:30pm): "Alan and Chelsea bond, and their time together gives Charlie a needed break to do the things he loves doing on his own." A wingman can help you score a woman….and keep her busy too.
Medium (NBC, 10pm): "After Allison slips into a coma while working on a case, her spirit transfers into the body of a middle-aged man (Jeffrey Tambor)." The sexual reassignment process was much easier than the one Alexis Arquette went through.
TUESDAY 5/12)
According to Jim (ABC, 8pm): "Jim tries hard to be cool in the eyes of Ruby and her friends, until it dawns on him that his behavior may be undermining Cheryl's authority." And here I thought everything was according to Jim.
Fringe (FOX, 9pm): Season finale. "The finale includes a much-discussed but never seen, Massive Dynamics founder, William Bell (Leonard Nimoy)." Oh dear - just one more thing for William Shatner to get jealous about.
The Phone (MTV, 10pm): "The players must stop Russian intelligence operatives from smuggling top-secret Pentagon documents out of the country." Pleeease. They couldn't even get Speidi off MTV if they tried.
The Real Housewives of New Jersey (Bravo, 11pm): Season premiere. "The worlds of five indulged ladies from the Garden State are tracked. The cast includes two sisters who are married to two brothers." Backstabbing and cattiness amongst family members? We've just now upped the ante!
WEDNESDAY (5/13)
America's Next Top Model (CW, 8pm): Season finale. "The final two contestants walk and crawl down the final runway." These days, even pretty people are not above begging for a job.
Criminal Minds (CBS, 9pm): "A killer releases a deadly virus into the air, and one of the agents risks his life to stop the threat." This is what could happen when pigs really do start flying.
Lost (ABC, 9pm): Two-hour finale. "Ben gets a tough job assignment from Locke." And we thought moving a whole island was hard.
Reno 911! (Comedy, 10:30pm): "The deputies wax nostalgic about old cases when they transfer tapes to DVDs." Life was much easier back when they could round up suspects by their rat tails.
THURSDAY (5/14)
Bones (FOX, 8pm): "A murder at a nightclub where Motley Crue, who appear as themselves, are performing makes suspects out of the entire Jeffersonian team." Another concertgoer, Dr. Feelgood, was also questioned at the scene.
Survivor: Tocantins (CBS, 8pm): "A thoughtless comment by Erinn makes her fellow alliance members view her differently." Up until now, they thought she smelled just as bad as they did.
Supernatural (CW, 9pm): Season finale. "The season concludes with Sam and Dean preparing to fight Lucifer in the apocalypse." Vince McMahon will be the guest announcer for the event.
Grey's Anatomy (ABC, 9pm): Two-hour season finale. "George makes an announcement." What? He's the one without a real storyline? Yes, we already know.
FRIDAY (5/15)
Prison Break (FOX, 8pm): Series finale. "Old friends turn up as Michael makes one last effort to get Scylla into responsible hands and take down the company." It's always nice to see familiar faces cheering you on at the end of your Amazing Race.
Farrah's Story (NBC, 8pm): "Farrah Fawcett's battle with cancer is chronicled. Farrah narrates, using video from her own video camera as she receives treatments in the U.S. and Germany and fights to protect her privacy from paparazzi and tabloids." Ahh - finally a good reason to rewatch The Burning Bed and Extremities. That Fawcett's a fighter!
Don't Tell the Bride (BBC, 9pm): "A recent film-school grad hopes his bride will love the nontraditional wedding he's planned." Just in case, wedding party extras will be hired to provide the applause.
Escape to Chimp Eden (Animal, 10pm): "The introduction of new females causes a shift in the group's hierarchy." The only chimp who isn't busy hooking up will become alpha male by default.
SUNDAY (5/17)
The Simpsons (FOX, 8pm): Season finale. "After swarms of unemployed workers from Ogdenville descend Springfield, the mayor closes the borders and citizen Homer goes on border patrol." With two more seasons left to go, employment in Springfield seems like a guarantee.
The Tudors (Showtime, 9pm): "Cromwell prepares arrangements for Henry's fourth marriage, this time to Anne of Cleves (Joss Stone), and Brandon heads to Calais to meet her, only to find that she is plain and unworldly." They were shocked to learn that she sings with bare feet.
Desperate Housewives (ABC, 9pm): Two-hour season finale. "Tom decides to go back to school (much to Lynette's dismay)." Now she'll have to help another kid with his homework.
Breaking Bad (AMC, 10pm): "Jesse opens up to Jane about what he does for a living, with disastrous results." Dating tip: The meth making-reveal probably shouldn't come until six months in.
Related Tags:
according to jim, americas next top model, antm, bones, breaking bad, criminal minds, desperate housewives, don't tell the bride, dont tell the bride, escape to chimp eden, farrah fawcett, farrah's story, farrahs story, fringe, gossip girl, greys anatomy, leonard nimoy, lost, medium, motley crue, prison break, real housewives of new jersey, reno 911, sidefeatured, simpsons, supernatural, survivor, survivor tocantins, survivor: tocantins, television schedule, the phone, the real housewives of new jersey, the simpsons, the tudors, this week on tv, tudors, tv programming, two and a half men, weaponizers
© Gear Live Media, LLC. 2007 – User-posted content, unless source is quoted, is licensed under a Creative Commons Public Domain License. Gear Live graphics, logos, designs, page headers, button icons, videos, articles, blogs, forums, scripts and other service names are the trademarks of Gear Live Inc.