Sunday April 5, 2009 5:26 pm
This Week on TV (4/6-4/12)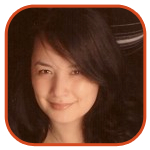 Tweet
Posted by Veronica Santiago Categories: Animation, Comedy, Drama, Food & Home, Kids, Prime Time, Reality, Sci-Fi/Horror, ABC, Cable, CBS, FX, MTV, NBC, Showtime, The CW, TNT-HD, America's Next Top Model, The Office,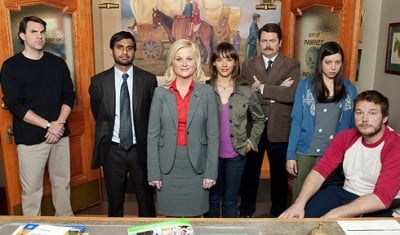 (You can view TV Envy's Midseason Programming Schedule here.)
MONDAY 4/6)
Little People, Big World (TLC, 8pm): "Molly gets her learner's permit, but her driving lessons get off to a shaky start." Hours of Mario Kart Wii clearly hasn't helped.
Chuck (NBC, 8pm): "Chuck's lfe takes fortunate turns: Not only does his long-estranged father return, but Chuck scores a coveted job with Ted Roark (Chevy Chase), a heroic figure in his life." The guy who got Christie Brinkley to jump naked into a pool is a hero to many.
Surviving Suburbia (ABC, 9:30pm): "Cynical dad (Bob Saget) accidentally starts a fire in his neighbor's home after he reluctantly agrees to house-sit." That's one way to make sure he won't be asked again.
Mystery Diagnosis (Discovery Health, 10pm): "A newlywed suffers from crippling nausea." Cold feet is what happens before the wedding.
TUESDAY 4/7)
It's the Easter Beagle, Charlie Brown (ABC, 8pm): "Linus is convinced that the 'Easter Beagle' will come with a basket of goodies on Easter morning." The good news? There won't be any chocolates around later to wash down his disappointment.
Rescue Me (FX, 10pm): Season premiere. "Tommy deals with his father's death and a new man (Michael J. Fox) in Janet's life." No man should get into a debate with Alex P. Keaton.
Chopped (Food, 10pm): "The chefs must work with strawberries, turkey and gummi bears." I call that "dinner."
Trust Me (TNT, 10pm): Season finale. "Sarah mulls over how to best split up with her boyfriend." It's hard to think up a good lie when you're not getting paid for it.
WEDNESDAY (4/8)
America's Next Top Model (CW, 8pm): "Clay Aiken judges the models during an acting class." Acting Lesson #1: Pretending to stay relevant when everyone stops caring.
Real World/Road Rules Challenge (MTV, 10pm): "The 26 cast members arrive in New Zealand and begin competing for a $300,000 grand prize." See? There are still ways for people to make a honest buck these days.
The Unusuals (ABC, 10pm): Series premiere. "Det. Casey Shraeger (Amber Tamblyn) is transferred from vice to homicide, where she meets zany yet secretive detectives that populate her new department." Unfortunately, they're not wild enough to share a pair of jeans with her.
High School Reunion (TV Land, 10pm): Season finale. "Nostalgia gets the best of the classmates as they decide to say goodbye with a slumber party on the football field." I'd say someone's halfway to scoring a touchdown.
THURSDAY (4/9)
The Office (NBC, 8pm): Special early episode. "Following his first bumpy meetings with his new boss Charles, Jim finds himself squaring off with the bigwig in a soccer game in the parking lot." And I thought only Michael could produce such cringe-inducing moments.
Parks and Recreation (NBC, 8:30pm): Series premiere. "Mid-level bureaucrat Leslie Knope takes on what should be a fairly simple project: turn an abandoned construction site into a community park, but navigation the local government of Pawnee, Ind. proves to be quite the challenge." Getting better numbers than Kath & Kim might be an easier task.
Harper's Island (CBS, 10pm): Series premiere. "The series about a wedding party on an isolated island whose members are killed off one by one begins with the guests boarding a yacht and traveling to the island. But before they depart, one person is murdered although no one is aware of the death." Hopefully the bride and groom can still get a refund for that person's plate.
Southland (NBC, 10pm): "Rookie cop Ben Sherman (Benjamin McKenzie) has a tough first day with his seasoned partner, Det. John Cooper, who prepares him for the realities of working the streets of Los Angeles." You're now out of the O.C., Bitch!
FRIDAY (4/10)
Friday Night Lights (NBC, 8pm): Season finale. "Tyra awaits word on her wait-list status." The bad news? She now has two more seasons to wait it out.
Supernanny (ABC, 8pm): "Jo helps a couple whose household is ruled by their 9-year-old daughter, a budding princess who is mentoring her 7-year-old brother in the finer points of tantrums and misbehavior." Peace cannot be restored until the princess wand is destroyed.
Ghost Whisperer (CBS, 8pm): "Melinda and Eli help a ghost as he tries to settle a matter with a mysterious woman (Hilary Duff) who may be connected to a another man's death." Her name change from Lizzie McGuire was no coincidence.
Animal Cops: Cats—Born to Survive (Animal, 10pm): "A look at the special anatomy of cats, which enables them to live for weeks at a time without food or water." Now I won't feel so bad when I forget to feed them.
SUNDAY (4/12)
Running in Heels (Style, 8pm): "The interns write articles for a sex-advice column." Relevant experience should be noted on intern applications.
Kings (NBC, 8pm): "The king's nephew (Macauley Caulkin) returns from exile." He had been alone in his house for what seems like forever.
The Tudors (Showtime, 9pm): "While confined to a bed due to an old jousting injury, the King takes a new mistress." A jousting injury? That really is the oldest trick in history!
Breaking Bad (AMC, 10pm): "Walt returns to teaching at the high school." It's always good to have a Plan B in case your drug dealing-dreams don't come true.
Related Tags:
americas next top model, animal cops, bob saget, breaking bad, charlie brown, chevy chase, chopped, chuck, discovery health, friday night lights, ghost whisperer, harper's island, harpers island, high school reunion, hilary duff, it's the easter beagle charlie brown, its the easter beagle charlie brown, kings, little people big world, michael j fox, michael j. fox, midseason schedule, mystery diagnosis, parks and recreation, real world road rules challenge, real worldroad rules challenge, rescue me, running in heels, sidefeatured, southland, supernanny, surviving suburbia, television schedule, the office, the tudors, the unusuals, this week on tv, tlc, trust me, tv programming
© Gear Live Media, LLC. 2007 – User-posted content, unless source is quoted, is licensed under a Creative Commons Public Domain License. Gear Live graphics, logos, designs, page headers, button icons, videos, articles, blogs, forums, scripts and other service names are the trademarks of Gear Live Inc.