Sunday April 20, 2008 11:40 pm
This Week on TV (4/21-4/27)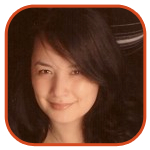 Tweet
Posted by Veronica Santiago Categories: Animation, Comedy, Drama, Games, Music, Reality, Sci-Fi/Horror, ABC, Bravo, Cable, CBS, FOX, NBC, The CW, America's Next Top Model, American Idol, Grey's Anatomy, Lost, The Bachelor, Top Chef, Editorial,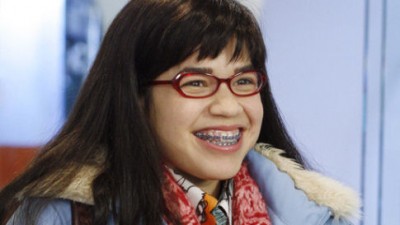 (You can view TV Envy's Post-Strike Television Schedule here.)
MONDAY (4/21)
Gossip Girl (CW, 8pm): New episode. "A dethroned Blair musters up the strength to head back to school, and Jenny tries to keep up with the financial demands of the in-crowd." Mondays are always better when other people are miserable.
Deal or No Deal (NBC, 8pm): George Bush provides support to a war vet going for the million. After three tours in Iraq, the President figured it was the least he could do.
How I Met Your Mother (CBS, 8:30): If you can't handle the thought of humming a tune about sandcastles over and over again, this might not be the episode for you.
The Bachelor: London (ABC, 10pm): "Matt accompanies Amanda, Chelsea, Noelle and Shayne to their hometowns." Being allowed to live in the U.S. takes more than just a sham marriage. It means faking it with her family too.
TUESDAY (4/22)
American Idol (FOX, 8pm): I triple-dog dare a contestant to wear a phantom mask for Andrew Lloyd Webber night.
Reaper (CW, 9pm): "Steve and Tony want to lure the Devil into a trap by exploiting Sam's relationship with them." All it takes is a few demons fighting over a guy to make him feel special.
The Real Housewives of New York City Reunion (Bravo, 9pm): We learn that Alex has already taught Francois to say "My mommy has nude photos" in French.
Law & Order: SVU (NBC, 10pm): "Benson starts dating a newspaper editor (Bill Pullman)." Given Pullman's reputation for playing the nice guy, I'm guessing this won't end well for him.
WEDNESDAY (4/23)
America's Next Top Model (CW, 8pm): "The models travel to Rome and film a commercial in Italian." As previous winners like Jaslene have taught us, some girls still need to polish their English speaking skills.
Supernanny (ABC, 9pm): "Jo helps parents who rarely spend the night in the same place, because they're always playing 'musical beds' with their children." I'm sure the situation is not as bad as it sounds.
Law & Order (NBC, 10pm): New episode. "Det. Green becomes the subject of an internal investigation after he is implicated in the shooting of a well-known hustler." In other words, say buh-bye to Jesse L. Martin.
Top Chef: Chicago (Bravo, 10pm): "Food gets funny when comedy troupers from Chicago's Second City teach the cooks the fine art of improvisation." I'm confused—they're getting taught to make things up?
THURSDAY (4/24)
(NOTE: As of tonight, 30 Rock and Scrubs will be switching 8:30/9:30 time slots.)
Ugly Betty (ABC, 8pm): New episode. "Gio may have a solution to Betty's problems when her plans to spend her 24th birthday with Henry are threatened by Charlie's surprise visit." This guy used to work in a funeral home. He knows how to 'take care' of people.
Grey's Anatomy (ABC, 9pm): New episode. "Meredith, Alex, Izzie and Cristina compete in a surgical contest." That's right. This show is about a group of surgeons. I almost forgot.
Lost (ABC, 10pm): New episode. "Locke's camp comes under attack, and Jack tries to identify a body that has washed ashore." Omigoodness. It'll be like sensory overload.
Without a Trace (CBS, 10pm): "The team searches for a man who vanishes after waking from a three-year coma." Can't they just leave the guy alone? Maybe he just needed some fresh air.
FRIDAY (4/25)
Ghost Whisperer (CBS, 8pm): "A college student dies while filming a movie, prompting Melinda to investigate." I'm never quite sure—how does the network know when to call in their crack team of CSI investigators and when to call in Jennifer Love Hewitt?
Moonlight (CBS, 9pm): New episode. "When a suspected murderer kidnaps Beth, Mick must decide whether saving her is more important than being human again." Screw that knight in shining armor. What every girl needs is a vampire that will face immortality for her.
Numb3rs (CBS, 10pm): "The family members of an ex-marine who is wanted for the murder of a serial killer are taken hostage by a gang of thieves in the military." Where is Steven Seagal when you need him?
SUNDAY (4/27)
The Simpsons (FOX, 8pm): "Homer and Marge devise a plan to stop Bart from getting married." I know I haven't watched the show in a while—but did I miss something??
King of the Hill (FOX, 8:30pm): "Hank and the gang attend a disco party on a mystery train." The mystery is figuring out why they're at a disco party to begin with.
Cold Case (CBS, 9pm): "Proof that a suicide note was not written in the deceased's handwriting sends Lily and the team in search of a killer." Dude - wait until they find about those forged notes in Heathers.
Brothers & Sisters (ABC, 10pm): "Kevin has an epiphany about his relationship with Scotty." He realizes the relationship is a total bore and needs to move on? Hopefully?
Related Tags:
american idol, americas next top model, andrew lloyd webber, antm, bill pullman, bravo, brothers & sisters, brothers and sisters, cold case, deal or no deal, george bush, ghost whisperer, gossip girl, greys anatomy, himym, how i met you mother, jennifer love hewitt, jesse l martin, jesse l. martin, king of the hill, law & order, law & order svu, law & order: svu, law and order, lost, moonlight, nbc, numb3rs, numbers, president bush, reaper, sidefeatured, supernanny, svu, the bachelor, the bachelor london, the bachelor: london, the real housewives of new york city, the real housewives of nyc, the simpsons, this week on tv, top chef, top chef chicago, top chef: chicago, ugly betty, vampires, without a trace
© Gear Live Media, LLC. 2007 – User-posted content, unless source is quoted, is licensed under a Creative Commons Public Domain License. Gear Live graphics, logos, designs, page headers, button icons, videos, articles, blogs, forums, scripts and other service names are the trademarks of Gear Live Inc.