Sunday April 19, 2009 2:21 pm
This Week on TV (4/20-4/26)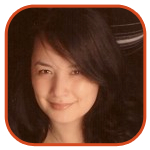 Tweet
Posted by Veronica Santiago Categories: Animation, Comedy, Drama, Food & Home, Prime Time, Reality, ABC, Cable, CBS, FOX, MTV, NBC, Showtime, The CW, America's Next Top Model, Grey's Anatomy, Scrubs,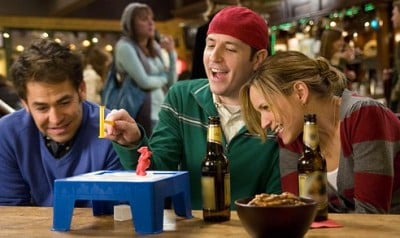 (You can view TV Envy's Midseason Programming Schedule here.)
MONDAY 4/20)
Dhani Tackles the Globe (Travel, 9pm): "The host attempts the Gaelic sport of hurling in Ireland." Despite what you might believe, drinking is not involved in hurling. At least, not in in this case.
Table for 12 (TLC, 9pm): "Eric and Betty take the entire brood to the dentist." Betty had been threatening to give them "something to scream about."
Ax Men (History, 10pm): "Jimmy finds a once-in-a-lifetime log." That's all any mom can hope for. Right after seeing their son get married and welcoming their first grandchild.
The Hills (MTV, 10pm): "Heidi and a relucant Spencer begin couples therapy." Spencer had been hoping to meet with Dr. Phil, but he was too busy with the Octo-mom.
TUESDAY 4/21)
90210 (CW, 9pm): "Donna opens up to Kelly about her recent separation." Not even Tori Spelling can compete with Megan Fox.
The Phone (MTV, 10pm): Series premiere. "The game begins as four strangers are paired up to compete in this Amazing Race-like game show, which sends them on mysterious missions in metropolitan cities in a quest for $50,000." No Phil Keoghan? Then it's no Amazing Race.
The Unusuals (ABC, 10pm): Special day. "Detectives set up a sting at a store that deals in murder weapons and body-disposal advice." I guess it's back to throwing our bodies in the trash bin.
My Boys (TBS, 10:30pm): "PJ and the gang participate in their annual board game contest, but Bobby throws PJ a curve when he criticizes her for being too competitive." Later, a game of Taboo turned ugly when Bobby's head was used as the buzzer.
WEDNESDAY (4/22)
Scrubs (ABC, 8pm): "J.D. decides to make peace with Kim (Elizabeth Banks) and, in the process, learns she is dating Eliot's ex-boyfriend (Scott Foley)." Wait until J.D. finds about the porno she made with Zack.
Lie to Me (FOX, 8pm): "Cal's ex-wife (Jennifer Beals), an assistant US attorney, hires him to get to the bottom of an arson case in which the victim accuse a childhood friend, who's now a famous TV reporter, of burning down his house." Does this mean there's a maniac on the loose?
America's Next Top Model (CW, 8pm): "The six remaining models arrive in São Paulo, Brazil, and participate in a scavenger hunt around the city." Their mission? To find anyone who prefers Tyra Banks over Gisele Bündchen.
Night (Animal, 10pm): "The nocturnal activities of a pride of lions are observed." I believe what they do when the lights are off is their business.
THURSDAY (4/23)
Samantha Who? (ABC, 8:30pm): "Andrea is on a reality show about celebrity weddings as she plans her big day with gay basketball star Tony Dane." If Liza Minnelli can have a fake marriage, why can't she?
(Grey's repeat will take over time slot.)
Parks and Recreation (NBC, 8:30pm): "Leslie invites a reporter to cover her park project, but the resulting article isn't what she had in mind." The reporter claimed her office was run too much like The Office.
Grey's Anatomy (ABC, 9pm): "Izzie won't let her taxing cancer treatments stop her from helping to plan Meredith and Derek's wedding." She's hoping to get to an even 30 bridesmaids dresses.
Southland (NBC, 10pm): "Dewey (C. Thomas Howell) fawns over a famous actor (Tom Sizemore) in trouble with the law." Fortunately, he was able to score Sizemore's signature on his Celebrity Criminals trading card.
FRIDAY (4/24)
Ghost Whisperer (CBS, 8pm): "When a soap opera shoots scenes in Grandview, a young and restless ghost haunts the beautiful cast and causes trouble on the set." Things settle down when the ghost is added to the cast.
Wild Weddings (TLC, 9pm): "A couple tie the knot in a fast-food restaurant." The latest savings trend? Feeding guests from a $.99 menu.
Numb3rs (CBS, 10pm): "Don is seriously injured in a raid while investigating a series of home invasions. His injury is due in large part to Charlie's flawed calculations used to profile the suspects." I hate it when I put the decimal point in the wrong place.
Party Down (Starz, 10:30pm): "A film producer throws a Sweet-16 party for his daughter, but nobody shows up." He'll just have the attendees CGIed in later.
SUNDAY (4/26)
The Simpsons (FOX, 8pm): "Homer becomes a hovering parent when he learns that Bart and Lisa are struggling in aspects of their academic and social lives in school." He always thought they be graduated and out of the house by now.
Food Network Challenge (Food, 8pm): "The three finalists have 24 hours to make a 5-foot-tall birthday cake for a set of sextuplets who are turning 16." The bash was sponsored by the makers of Clearasil.
The Tudors (Showtime, 9pm): "A male heir is born to Henry and his queen, Jane Seymour, who dies shortly after giving birth." Well, Henry was probably done with her anyway.
Brothers & Sisters (ABC, 10pm): "Growing tired of waiting for Tommy's return, Julia takes a hard look at her future." Things become much clearer after her spa date with Rosetta Getty.
Related Tags:
90210, americas next top model, animal planet, antm, ax men, brothers & sisters, brothers and sisters, c thomas howell, c. thomas howell, dhani tackles the globe, food network challenge, ghost whisperer, greys anatomy, jennifer beals, lie to me, midseason schedule, my boys, night, numb3rs, numbers, parks and recreation, party down, samantha who, scrubs elizabeth banks, sidefeatured, simpsons, southland, starz, table for 12, television programming, the hills, the phone, the simpsons, the tudors, the unusuals, this week on tv, tom sizemore, tudors, tv schedule, unusuals, wild weddings
© Gear Live Media, LLC. 2007 – User-posted content, unless source is quoted, is licensed under a Creative Commons Public Domain License. Gear Live graphics, logos, designs, page headers, button icons, videos, articles, blogs, forums, scripts and other service names are the trademarks of Gear Live Inc.