Sunday March 29, 2009 1:53 pm
This Week on TV (3/30-4/5)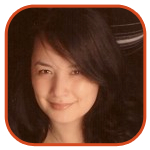 Tweet
Posted by Veronica Santiago Categories: Animation, Comedy, Drama, Prime Time, Reality, Sci-Fi/Horror, Specials, ABC, BBC, Cable, CBS, FOX, MTV, NBC, Showtime, The CW, ER, Everybody Hates Chris,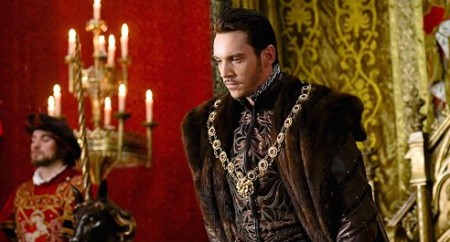 (You can view TV Envy's Midseason Programming Schedule here.)
MONDAY 3/30)
Greek (ABC Family, 8pm): "Casey returns from her summer internship with secret plans to move out of her sorority house." Unfortunately, she couldn't wait to change her Facebook profile.
Two and a Half Men (CBS, 9pm): "Charlie blows off steam by sharing a drunken night with Alan, Herb and his neighbor after Chelsea discovers nude photos of another woman on his cell phone." Kinda makes you wonder what Denise Richards has on her ex.
Rules of Engagement (CW, 9:30pm): "Jeff and Audrey lie to get out of Jennifer and Adam's dinner party in favor of a better bash." Fondue parties are so 5 years ago.
CSI: Miami (CBS, 10pm): "Ryan is kidnapped and forced to betray Horatio and the team." Cue Horatio lowering glasses in disappointment.
TUESDAY 3/31)
According to Jim (ABC, 8pm): "While trying a new restaurant with Andy, Jim gets the wrong idea when he thinks the owner, an old girlfriend, is still carrying a torch for him." He probably also thinks people watch this show since ABC keeps bringing it back.
Osbournes: Reloaded (FOX, 9:20pm): Weird start time. "Ozzy, Sharon, Jack and Kelly star in a variety show that features them performing comedy, interacting with the audience and appearing in recurring segments outside the studio." I liked it better when we were laughing at them.
Cupid (ABC, 10pm): Series premiere. "Trevor - who believes he's Cupid, the Roman god of love - is released from a three-month stint in a mental institution on the condition that he attends a therapy group led by psychiatrist Claire McCrae." Those who believe in love shouldn't be allowed to run around making other people feel bad.
My Boys (TBS, 10:30pm): "The boys engage in a mustache-growing contest." Warning: Men should always seek approval from a significant other before engaging in such risky behavior.
WEDNESDAY (4/1)
Pedro: The Movie (MTV, 8pm): "A biographical docudrama chronicling the life of Real World alum Pedro Zamora (1972-1994), considered the first openly gay HIV-positive man to appear on national television." Fifteen years later, this is the only Real World alum I will ever care about.
I Get That a Lot (CBS, 8pm): "Unsuspecting people are tricked by celebrities who've assumed ordinary jobs." And by "ordinary," they mean jobs where people actually get paid less than they're worth.
Life on Mars (ABC, 10pm): Series finale. "A mysterious caller offers Sam a chance to return to 2008, but a confusing set of circumstances makes him wonder whether he even wants to do it." After learning about the impending financial crisis, he decided to just wait it out.
Reno 911! (Comedy Central, 10:30pm): "Raineesha and Jim confront a terminated employee who refuses to leave his company." Those banking CEOs can be quite stubborn.
THURSDAY (4/2)
Victoria Silvstedt: My Perfect Life (E!, 8pm): "Former Playmate Victoria Silvstedt candidly discusses her life as she travels the globe. In the opener, Victoria craves her mother's approval during a visit to Paris." Why would she seek approval? I thought she led the "perfect" life!
Perfect Private Parts (BBC, 9pm): No - this is not an updated version of the Howard Stern film.
ER (NBC, 9pm): Series finale. "Gates treats a teen suffering from alcohol poisoning as a result of a drinking game." He drank a shot for every doc who ever left the hospital.
Being Erica (SOAPnet, 10pm): "Erica revisits a perfect day from her past." Unfortunately, her tolerance and metabolism both go down from there.
FRIDAY (4/3)
Everybody Hates Chris (CW, 8pm): "Chris takes a stand against his mother's strict rules and refuses to do his chores." The good news? It'll be much easier to hide his body underneath the pile of dirty clothes.
Flashpoint (CBS, 9pm): "A teen distraught over his best friend moving away takes several people hostage after his plans to rob a local food store go terribly awry." It's not easy for some people to make new friends.
Dollhouse (FOX, 9pm): "After she, sierra and victor awaken in the Dollhouse as their original selves, complete with their own memories, Echo leads the Actives in an escape attempt." FOX Friday is not a place where anyone should be trapped.
Escape to Chimp Eden (Animal, 9pm): Season premiere. "Two chimps are sedated in preparation for their move out of quarantine, but one chimp has an adverse reaction to the medicine." Sounds like the beginning of a Rob Schneider movie.
SUNDAY (4/5)
The Simpsons (FOX, 8pm): "Moe sets up a date with a woman he met in a chat room. When she turns out to be a little person, Moe must adjust his attitude to make it work." One should always be careful of meeting someone with animated avatar.
True Story of the Internet Lion (Animal, 8pm): "An account of Christian, a pet lion released into the African wild, and his owners, whose touching reunion video sparked an internet sensation." I can only tolerate hearing "I Will Always Love You" in small YouTube doses.
The Tudors (Showtime, 9pm): Season premiere. "Henry VIII takes his third bride, noblewoman Jane Seymour, in hopes that he will finally have a male heir." Maybe he should feed her bananas. I hear that helps.
1000 Ways to Die (Spike, 10pm): "A hot-dog thief, a college student, a death-row inmate, a joker and a deviant expire in unusual ways." The joker's smoking and midnight toking ways were bound to catch up with him.
Related Tags:
1000 ways to die, according to jim, being erica, csi miami, csi: miami, cupid, dollhouse, er, escape to chimp eden, everybody hates chris, flashpoint, greek, i get that a lot, life on mars, midseason schedule, my boys, osbournes, osbournes reloaded, osbournes: reloaded, pedro the movie, pedro zamora, pedro: the movie, perfect private parts, real world, reno 911, rules of engagement, sidefeatured, simpsons, spike, spike tv, television programming, the osbournes, the real world, the simpsons, the tudors, this week on tv, true story of the internet lion, tudors, tv schedule, two and a half men, victoria silvstedt, victoria silvstedt my perfect life, victoria silvstedt: my perfect life
© Gear Live Media, LLC. 2007 – User-posted content, unless source is quoted, is licensed under a Creative Commons Public Domain License. Gear Live graphics, logos, designs, page headers, button icons, videos, articles, blogs, forums, scripts and other service names are the trademarks of Gear Live Inc.