Monday March 3, 2008 12:17 am
This Week on TV (3/3-3/9)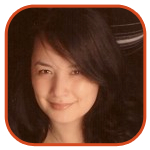 Tweet
Posted by Veronica Santiago Categories: Animation, Comedy, Drama, Games, Music, Prime Time, Reality, Sci-Fi/Horror, Specials, ABC, Bravo, Cable, CBS, FOX, NBC, The CW, America's Next Top Model, American Idol, Apprentice, The - Donald, Survivor,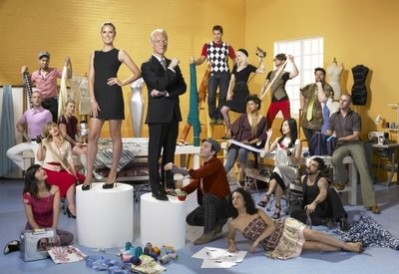 (You can find our Post-Strike Television Schedule here.)
MONDAY (3/3)
The Royal Family (ABC, 8pm): Barbara Walters hosts a special that documents a year in the lives of the British royal family. Wow - they're letting people get to know them better? That's such a Diana move.
Terminator: The Sarah Connor Chronicles (FOX, 8pm): "In the two-hour finale, John and Derek are at odds over whether Cameron can be trusted." Meanwhile, I'm still trying to figure out whether I'll miss the show.
Welcome to the Captain (CBS, 8:30): "Marty gets Josh an interview with the president of Paramount." At least one of them will have a job when the show's cancelled.
The New Adventures of Old Christine (CBS, 9:30): "Matthew goes to therapy to discuss intimacy issues and learns he is too dependent on his sister." Did anyone else shudder when they read that sentence?
TUESDAY (3/4)
Just for Laughs (ABC, 8pm): "Gags include a very pricey gas pump." Expensive gas. How exactly is that funny?
American Idol (FOX, 8pm): The eight remaining males perform songs from the 1980s. You better believe someone's gonna sing Phil Collins' "Against All Odds."
New Amsterdam (FOX, 9pm): Special day and time (will regularly air Mondays). "John Amsterdam has been immortal since he saved an Indian girl in 17th-century New Amsterdam, but it's a curse to the present-day NYPD detective since it comes with a condition: He can't die, but he can't love either." I believe CBS calls this show Moonlight.
The Real Housewives of New York City (Bravo, 11pm): Season premiere. Bravo moves from Orange County and heads east. With any luck, we'll get to see some (real) fur fly!
WEDNESDAY (3/5)
America's Next Top Model (CW, 8pm): "The ladies receive makeovers and model lingerie desinged by Elle Macpherson, who makes an appearance." I'm starting to think that this is the place where fading models come to relive their glory years.
Men in Trees (ABC, 10pm): "The Coast Guard calls off the search for Jack, leaving Marin numb and everyone else in Elmo melancholy." You know how we can turn those frowns upside-down? "Elmo's song."
Project Runway (Bravo, 10pm): Victoria Beckham serves as the season finale guest judge. Look for her to throw in the word "major" before making a new vocab trend.
Law & Order (NBC, 10pm): Ever wonder what happened to The Cutting Edge's Moira Kelly? She's become NBC's latest murder suspect. Weapon of choice? Toe pick!
THURSDAY (3/6)
American Idol (FOX, 8pm): This is the night we move on with the Final 12 and quickly forget that other baggage.
Survivor (CBS, 8pm): "At the reward challenge, several players are hurt and an injury threatens to take one castaway out of the game." Did that person fall into the fire like Michael in Australia? If not, they'll simply need to tough it out.
Celebrity Apprentice (NBC, 9pm): "The stars get arty when they must choose an artist, display his or her artwork, then sell the pieces in an art gallery." I can hear Stephen Baldwin right now saying, "Having been an artist, I know a lot about art."
Celebrity Rehab with Dr. Drew (VH1, 10pm): Season finale. "After the celebs participate in an Outward Bound program, they return to their homes and families." I'm gonna make a guess and say we'll be seeing some of them again very soon.
FRIDAY (3/7)
The Price is Right (CBS, 8pm): Let me tell you who's going to win the final Showcase Showdown: CBS.
Gone Country (CMT, 8pm): "Rich arms the gang with one of the things that inspired him most in life as a performer, an inspirational prayer and a pep talk from his father, the preacher." Call me a cynic, but somehow I don't think that will help them.
The Ultimate Coyote Ugly Search (CMT, 9pm): "The 10 wannabee coyotes meet for the first time, are introduced to their home and meet Lil." Is secretly hoping someone will fall off the bar wrong?
SUNDAY(3/9)
Everybody Hates Chris (CW, 8pm): "When Chris discovers that this crush, Tasha, likes 'bad boys', he decides to lose his 'nice guy' image." If only more boys tried that hard when we were young…
King of the Hill (FOX, 8:30pm): "Hank reluctantly agrees to speak at Inez's quinceanera." Party rule #1: Never go somewhere you can't pronounce.
Oprah's Big Give (ABC, 9pm): "The nine contestants are dropped off in the heart of a big city where they know no one and are told to give away big bundles of cash within 48 hours." Having seen Brewster's Millions, I know this task is harder than it sounds.
Unhitched (FOX, 9:30): "Gator obsesses about his new girlfriend's minor physical flaw." Could he BE more like Chandler?
Related Tags:
abc, americas next top model, antm, barbara walters, bravo, cable, cbs, celebrity apprentice, celebrity rehab, cmt, dr. drew, elle macpherson, everybody hates chris, fox, gone country, just for laughs, king of the hill, law & order, law and order, men in trees, new amsterdam, oprahs big give, project runway, sidefeatured, survivor, terminator, the apprentice, the new adventures of old christine, the price is right, the real housewives of new york city, the royal family, the sarah connor chronicles, the ultimate coyote ugly search, this week on tv, unhitched, vh1, welcome to the captain
© Gear Live Media, LLC. 2007 – User-posted content, unless source is quoted, is licensed under a Creative Commons Public Domain License. Gear Live graphics, logos, designs, page headers, button icons, videos, articles, blogs, forums, scripts and other service names are the trademarks of Gear Live Inc.