Sunday March 22, 2009 10:19 pm
This Week on TV (3/23-3/29)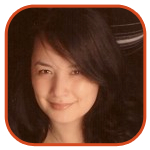 Tweet
Posted by Veronica Santiago Categories: Animation, Comedy, Drama, Food & Home, Music, Prime Time, Reality, Sci-Fi/Horror, ABC, Cable, FOX, MTV, NBC, The CW, American Idol, Family Guy, The Office,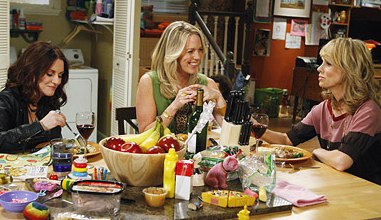 (You can view TV Envy's Midseason Programming Schedule here.)
MONDAY (3/23)
The Secret Life of the American Teenager (ABC Family, 8pm): "Amy gives birth to her son and has a difficult time adjusting to life as a mom." Unfortunately for her, society is no longer interested in single mothers of one child.
Gossip Girl (CW, 8pm): "Lily and Rufus make lists of their past lovers." I think even Gossip Girl would qualify that as TMI.
Animal Cops: Phoenix (Animal, 10pm): "A skunk gets trapped in an elevator shaft." Well that stinks.
Table for 12 (TLC, 10pm): Series premiere. "Betty Hayes, mother of three sets of multiples (twins, twins, sextuplets), is sent to the spa on her birthday, while the rest of the family plans a special celebration at home." Great. More stuff for her to clean up later.
TUESDAY 3/24)
**NOTE: A President Obama press conference will interrupt the regularly scheduled programming.**
Reaper (CW, 8pm): "The Devil orders Sam to teach his spoiled son, Morgan, to have a stronger work ethic so he can take over the family business." You need to have fire in the belly to earn keys to the gates of Hell.
The Biggest Loser: Couples (NBC, 9pm): "A player breaks a record at the weigh-in." That's not a time when I typically like to break things.
I Didn't Know I Was Pregnant (Disc Health, 9pm): "A fast-food franchise manager, and mother to three children, discovers she is pregnant after she gives birth at work." That's what management calls "Commitment to Service."
From G's to Gents (MTV, 10pm): "A character-building exercise sends the guys to the wilderness with only a map, a lantern, blankets and minimal food." Because as Richard Hatch as proven, it takes a fine breed to survive the wild.
WEDNESDAY (3/25)
American Idol 8 (FOX, 8pm): Special start time. "The finalists perform Motown songs in the third showcase edition." I fear Adam Lambert will now have someone crying tears of a clown.
Real World: Brooklyn (MTV, 10pm): "Ryan must put his dreams on hold as he copes with the news of his redeployment to Iraq." Fortunately, the The Gauntlet will still be there when he returns.
Man v. Food (Travel, 10pm): "The host is in Minneapolis to attempt the Meterbratwurst challenge, featuring a meter of grilled German bratwurst plus a side of sauerkraut." That's gonna be one long trip to the bathroom.
The Exterminators (A&E, 10:30pm): "Black widows infest a family's home." I think a small part of me just died inside.
THURSDAY (3/26)
In the Motherhood (ABC, 8pm): Series premiere. "A sitcom about women with radically different parenting skills dealing with everyday life." This show is for moms who want to be reminded of their everyday lives.
Samantha Who? (ABC, 8:30pm): New day and time. "Dena asks Regina for help after developing an online relationship with a lonely soldier that could make Chase jealous." It was bad enough when she was flirting with that Nigerian prince.
The Office (NBC, 9pm): "Pam falls victim to the copier." Mysterious paper jams have sent many office assistants screaming.
Being Erica (SOAPnet, 10pm): "Erica tries to derail Samantha's wedding by preventing her sister from meeting her betrothed." Because that's what all parents hope for: Two unmarried daughters.
FRIDAY (3/27)
Howie Do It (NBC, 8pm): "Criss Angel holds auditions to find a new assistant." A good (Playboy) bunny is hard to find.
Dollhouse (FOX, 9pm): "Echo returns to school when a college campus is threatened by the outbreak of a deadly virus." Being a Mac owner, she is fortunately immune.
Wife Swap (ABC, 9pm): "A family that loves demolition derby and fried food swap with a family of fitness fanatics." Now why on Earth would they want to do something like that?
SUNDAY (3/29)
Family Guy (FOX, 9pm): "Stewie fumes when he's unable to question Star Trek: The Next Generation cast members at Quahog's Star Trek convention, so he builds a transporter and beams them into his bedroom." It's nice when children can arrange their own play dates.
Nitro Circus (MTV, 10pm): "In Hollywood, crew members attempt dangerous feats with some of the world's best stuntmen. Later, Gary Coleman joins them for an action sequence." Look for Coleman to introduce his famous head into wall maneuver.
Keeping Up with the Kardashians (E!, 10pm): "Kim needs eye surgery just before performing with the Pussycat Dolls." Having seen her Dancing with the Stars performances, I doubt eye surgery will help.
Related Tags:
american idol, animal cops, animal cops phoenix, animal cops: phoenix, being erica, criss angel, dollhouse, family guy, from g's to gents, from gs to gents, gary coleman, gossip girl, howie do it, i didn't know i was pregnant, i didnt know i was pregnant, in the motherhood, keeping up with the kardashians, man v food, man v. food, man vs food, man vs. food, midseason schedule, nitro circus, real world, real world brooklyn, real world: brooklyn, reaper, samantha who, secret life of the american teenager, sidefeatured, table for 12, television programming, the biggest loser, the biggest loser couples, the biggest loser: couples, the exterminators, the office, the real world, the real world brooklyn, the real world: brooklyn, the secret life of the american teenager, this week on tv, tv schedule, wife swap
© Gear Live Media, LLC. 2007 – User-posted content, unless source is quoted, is licensed under a Creative Commons Public Domain License. Gear Live graphics, logos, designs, page headers, button icons, videos, articles, blogs, forums, scripts and other service names are the trademarks of Gear Live Inc.