Monday March 17, 2008 12:31 am
This Week on TV (3/17-3/23)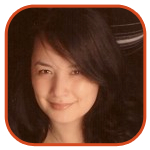 Tweet
Posted by Veronica Santiago Categories: Animation, Comedy, Drama, Kids, Prime Time, Reality, Sci-Fi/Horror, ABC, Cable, CBS, FX, FOX, NBC, The CW, America's Next Top Model, Dancing With The Stars, Lost, Survivor, The Bachelor,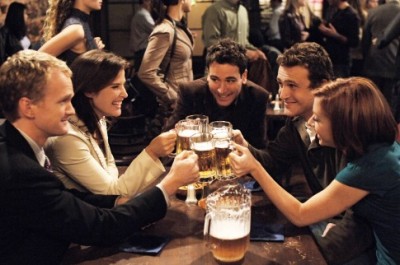 (You can view TV Envy's Post-Strike Television Schedule here.)
MONDAY (3/17)
Dancing with the Stars (ABC, 8pm): Tonight's Season 6 premiere focuses only on the men. I think it's safe to say Julianne Hough won't be making it a three-peat with Adam Carolla.
The Big Bang Theory (CBS, 8pm): New episode. "Sheldon and Leonard are asked to a physics conference to present their work together." I've always wondered - if this show were to air on any other day, would it be half as successful?
How I Met Your Mother (CBS, 8:30): New episode. "Ted decides to live life like Barney on St. Patrick's Day." You don't want to know what they use as their lucky charms.
Two and a Half Men (CBS, 9pm): New episode. "Charlie teaches Alan how to break up with a woman." I hear hiring prostitutes can make a woman leave you.
The Bachelor (ABC, 9:30): Season 12 premiere. "Bachelor Matt Grant, a 27-year-old British financier, meets his 25 would-be soul mates." Apparently in America, you can finally afford to woo twice as many women as you can in the UK.
TUESDAY (3/18)
It's the Easter Beagle (ABC, 8pm): "Linus is convinced the 'Easter Beagle' will come with baskets of goodies on Easter morning." I must have missed the Peanuts' specials on Cupid and St. Patrick.
Dancing with the Stars (ABC, 9pm): Tonight is ladies night. I predict Shannon Elizabeth will be the first female gone. I'm guessing older voters would like to see something other than American Pie on her resume.
Miss Guided (ABC, 9:30): Series premiere. "A young woman (Judy Greer) returns to her high school as a guidance counselor." So is she supposed to serve as an example to the kids she counsels?
The Riches (FX, 10pm): Season Two premiere. "Wayne sends Dahlia, the kids and Cherien's mother on the road as he stays behind to deal with the Pete Mincey mess." No show on FX can ever go mess free.
WEDNESDAY (3/19)
Survivor (CBS, 8pm): Special night. One castaway leaves the game prematurely and another is voted out a tribal council. No - this is not a repeat.
Wife Swap (ABC, 8pm): "A mom obsessed with her son's wrestling swaps with an artistic coffee-shop owner who lets her kids have free rein." Uhh, how obsessed are we talking about?
America's Next Top Model (CW, 8pm): "Supermodel Vendela gives the ladies tips on posing for catalog, commercial and couture shoots." Okay, if Tyra manages to bring on Linda Evangelista next week, I'll know the apocalypse is coming.
Men in Trees (ABC, 10pm): "Marin, Jack and Jerome head to NY for Jane and Sam's 'We got married without you but we want your fancy gifts' party." Oh, I've been to one of those. So not cool.
THURSDAY (3/20)
Miss Guided (ABC, 8pm): Regular day. "One of Becky's discipline problems (Jamie Lynn Spears) gets good news about college." Wow - I remember the moment Jamie got her GED like it was just yesterday.
Reaper (CW, 9pm): "Sock persuades Sam and Ben to move with him to a condo where their new neighbors, a gay couple, spoil them with home-cooked meals." Isn't this how that evil book Hansel and Gretel started?
Lost (ABC, 9pm): "On the freighter, Sayid confronts Ben's spy." Ooh - I pity the fool who gets confronted by Sayid.
Lipstick Jungle (NBC, 10pm): Season finale. "Wendy greenlights a movie's production despite an unfinished script." This is what you call a story 'inspired by true events'.
FRIDAY (3/21)
The Return of Jezebel James (ABC, 8:30): "Sarah discovers what fears have been gnawing at Coco." The fear that she'll be mistaken as Courteney Cox's daughter?
20/20 (ABC, 9pm): "Prostitution in America: Working Girls Speak." Oh how times have changed since Barbara Walters left this program.
SATURDAY (3/22)
The Ten Commandments (ABC, 8pm): ABC coverage of this 1956 film runs over 4 hours long. If Moses could part the Red Sea, couldn't he part this movie into two halves?
SUNDAY (3/23)
Unhitched (FOX, 8:30): In two different episodes tonight, Freddy will teach Tommy tantric sex methods and how to drive. Who is this Freddy, and why is he such an idiot?
Oprah's Big Give (ABC, 9pm): "The contestants are sent to Miami, where they each have 24 hours to give away $100,000." They help pay for plastic surgeries at McNamara/Troy. Oh, wait - they've moved to Los Angeles. Forget I said that.
Here Comes the Newlyweds (ABC, 10pm): "The men are sent shopping for clothes for their wives." Gift cards, men. Gift cards!
Dexter (CBS, 10pm): "The ice truck leaves a surprise for Dexter." The man who can surprise a serial killer is definitely a keeper.
Related Tags:
20/20, 2020, abc, adam carolla, americas next top model, animated, animation, antm, cbs, courteney cox, courtney cox, dancing with the stars, dexter, dwts, fx, here comes the newlyweds, how i met your mother, its the easter beagle, judy greer, julianne hough, linda evangelista, lipstick jungle, lost, men in trees, miss guided, nbc, oprahs big give, peanuts, reaper, shannon elizabeth, sidefeatured, survivor, the bachelor, the big bang theory, the return of jezebel james, the riches, the ten commandments, this week on tv, two and a half men, unhitched, vendela, wife swap
© Gear Live Media, LLC. 2007 – User-posted content, unless source is quoted, is licensed under a Creative Commons Public Domain License. Gear Live graphics, logos, designs, page headers, button icons, videos, articles, blogs, forums, scripts and other service names are the trademarks of Gear Live Inc.