Sunday March 9, 2008 11:14 am
This Week on TV (3/10-3/16)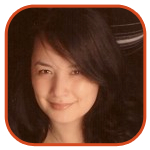 Tweet
Posted by Veronica Santiago Categories: Comedy, Drama, Food & Home, Games, Music, Prime Time, Reality, Sci-Fi/Horror, ABC, Bravo, Cable, CBS, FOX, NBC, The CW, America's Next Top Model, American Idol, The Bachelor, Top Chef,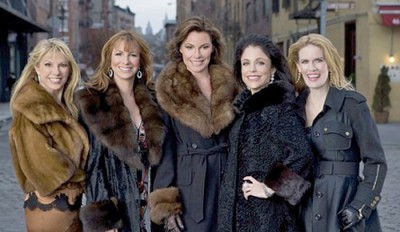 (You can view TV Envy's Post-Strike Television Schedule here.)
MONDAY (3/10)
The Bachelor: Where Are They Now? (ABC, 8pm): "Highlights from past seasons include segments catching up with past bachelors (Andrew Firestone and Aaron Buerge) and former contestants." So the whole point of the show is to say there is no point to this show. Look at how successful it's been!
Canterbury's Law (FOX, 8pm): Series premiere. "Julianna Margulies stars as a maverick defense lawyer who plays by her own rules to help the falsely accused." I'm guessing ER will still be on long after this program goes off the air.
New Amsterdam (FOX, 9pm): Regular day and time. If you didn't watch last Tuesday or Thursday, I'm sure you won't tonight either.
October Road (ABC, 9pm): Special time. In the season (series?) finale, "Eddie's ex-girlfriend shows up to reconnect with him, causing problems in his relationship with Janet." Since we may never get a satisfactory resolution from this ratings-starved show, let's just pretend Janet kicks her ass.
TUESDAY (3/11)
Beauty and the Geek (CW, 8pm): Season Five premiere. "The women are made to look unattractive and sent to a bar." Oh, the humanity!
American Idol (FOX, 8pm): The Top 12 finalists compete tonight. I hope this is when the Top 12 makeovers start as well.
One Tree Hill (CW, 9pm): "On the eve of their nuptials, Lucas and Lindsey try to help a couple who are facing problems." Should Chad Michael Murray really be giving relationship advice to anyone?
The Real Housewives of New York City (Bravo, 10pm): "Ramona serves up a cooking party." That's when the ladies bring all their cooks together to serve them at the same time.
WEDNESDAY (3/12)
Wife Swap (ABC, 8pm): "A karaoke-singing mom from Maine swaps with an amateur kickboxer from Colorado." If they wind up pooling their talents, they could create one hell of a stage show.
America's Next Top Model (CW, 8pm): "The models visit the meat-packing district and pose with racks of beef for the photo shoot." The level of creativity on this show never ceases to amaze me.
Law & Order: Criminal Intent (NBC, 9pm): The year of Steve Guttenberg officially kicks off with a guest appearance on this show.
Top Chef (Bravo, 10pm): Season Four premiere. "The rising chefs have to put their own twist on a Chicago staple." Oprah. Harpo. Is there another way you can spell it?
THURSDAY (3/13)
Survivor: Micronesia (CBS, 8pm): "One castaway becomes the gullible victim of Ozzy's devious plan set in motion on Exile Island." I can't believe someone falls for that fake idol trick. I will not be able to pull my eyes away.
Smallville (CW, 8pm): "Pete chews krytonite-laced gum and develops superpowers." Remember when Hubba Bubba and Bubbalicious were our main options?
Celebrity Fit Club: Boot Camp (VH1, 9pm): Season 6 premiere. If you're wondering where Ryan Seacrest's former partner Brian Dunkleman went, look no further. (Oh, he's not hosting - he's participating.)
Reaper (CW, 9pm): New episode. "Sam tries to stop an untalented musician from selling his soul to the devil to become a rock star." He follows Simon Cowell's lead and encourages the guy to find a new profession.
FRIDAY (3/14)
The Price is Right (CBS, 8pm): Did you know there was a public schedule for the game show models' air dates? I really needed to share that with someone.
Amnesia (NBC, 8pm): Now I'm going to switch over to this program and hope I can wash that last piece of trivia out of my head.
The Return of Jezebel James (FOX, 8pm): Series premiere. "Successful editor Sarah Tompkins (Parker Posey), unable to have children of her own, asks her estranged sister to carry a baby for her." At least they'll now have something to talk about.
SUNDAY (3/16)
Oprah's Big Give (ABC, 9pm): "Eight contestants land in Houston, where they are challenged to make 1,000 children's dreams come true." Only 1000? Santa's got nothing to worry about.
Unhitched (FOX, 9:30): "Gator and Freddy meet two attractive Icelandic women." Is there such thing as an unattractive Icelandic woman?
Here Come the Newlyweds (ABC, 10pm): "The five remaining couples take a grocery-shopping challenge." The first husband who takes the initiative to go shopping wins.
Dexter (CBS, 10pm): "Dexter stalks a human trafficker." I didn't think it was possible to think fondly of a serial killer.
Related Tags:
aaron buerge, abc, american idol, americas next top model, amneia, amnesia, andrew firestone, antm, beauty and the geek, bravo, brian dunkleman, canterburys law, celebrity fit club, chad michael murray, cw, dexter, fox, here come the newlyweds, julianna margulies, law & order criminal intent, new amsterdam, october road, one tree hill, oprahs big give, parker posey, reaper, simon cowell, survivor, survivor micronesia, the bachelor, the cw, the price is right, the real housewives of new york city, the return of jezebel james, this week on tv, top 12, top chef, unhitched, wife swap
© Gear Live Media, LLC. 2007 – User-posted content, unless source is quoted, is licensed under a Creative Commons Public Domain License. Gear Live graphics, logos, designs, page headers, button icons, videos, articles, blogs, forums, scripts and other service names are the trademarks of Gear Live Inc.