Sunday February 8, 2009 12:03 pm
This Week on TV (2/9-2/15)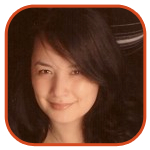 Tweet
Posted by Veronica Santiago Categories: Action, Animation, Comedy, Drama, Food & Home, Kids, Music, Prime Time, Reality, Sci-Fi/Horror, ABC, Bravo, Cable, CBS, FX, FOX, HBO, MTV, Amazing Race, The, American Idol, Lost, Nip/Tuck, Survivor,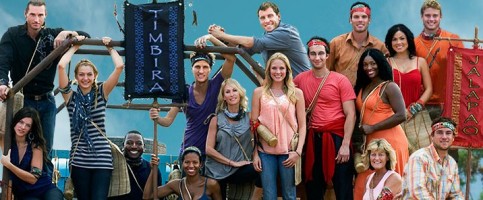 (You can view TV Envy's Midseason Programming Schedule here.)
MONDAY 2/9)
NOTE: A President Obama press conference will interfere with the previously scheduled programming.
The Secret Life of the American Teenager (ABC Family, 8pm): "Ben and Amy's relationship hits a rough patch when Ben tells her he needs some space." The pressure of buying a Valentine's Day gift was just too much for him.
One Way Out (Discovery, 9pm): "The host braves a high-speed barrage of tennis balls and steep plunges into kiddie pools before becoming the projectile in a human catapult." Idiotic stunts have just become more financially appealing.
The Girls of Hedsor Hall (MTV, 9pm): Series premiere. "In the opener, 12 rude and crude bad girls from the U.S. enroll in a British finishing school for a chance to transform their lives and win a $100,000 trust." The goal? To become the next Amy Winehouse or Lily Allen.
CSI: Miami (CBS, 10pm): "Horatio believes that prominent defense attorney (Sean Combs) is involved in the cover-up of a murder." Diddy doesn't cover-up murders. That's what his personal assistants are for.
TUESDAY 2/10)
Be My Valentine, Charlie Brown (ABC, 8pm): "Lucy demands affections from Schroeder." Lucy, if a boy's constantly playing his piano…he's just not that into you.
From G's to Gents (MTV, 10pm): Season premiere. "Fonzworth Bentley takes a new crew of bad boys under his wings and begins transforming them into gentlemen." First lesson: Learning to discretely cover up murders for your employer.
True Beauty (ABC, 10pm): "Contestants undergo a physical-fitness challenge with a group of teenage monitors, but the judges are more interested in the interactions with their monitors than their fitness levels." Well, if you put candy in front of a baby…
Nip/Tuck (FX, 10pm): "Kimber wants Christian to administer Botox to her daughter to enhance her chances as a baby model." As Sharon Stone knows, stinky feet make for embarrassing children.
WEDNESDAY (2/11)
American Idol (FOX, 8pm): "The Hollywood rounds advance with the unveiling of the Top 36 finalists." The more finalists we have, the greater chance someone's dirty laundry will be exposed. Start making your predictions now.
Gary Unmarried (CBS, 8:30pm): "Gary starts dating Dennis' younger sister, but he freaks out after learning that Dennis' plans for the couple's future involve marriage." If you want to scare off your sister's suitor, just start planning their wedding.
Lost (ABC, 9pm): "Ben hits a snag in his attempt to reunite the Oceanic 6 and bring them back to the island." It's always hard to plan a reunion when people don't RSVP to your Evites.
The Exterminators (A&E, 10:30pm): "A sports stadium with a bat problem is tackled." Unfortunately, the bat problem on the field is another issue.
THURSDAY (2/12)
Survivor: Tocantins (CBS, 8pm): Season premiere. "Before speaking a word to each other, the teams are each forced to eliminate one player from their tribe who will not go on with them to their camp." This is a time when neither age nor beauty will work in your favor.
CSI (CBS, 9pm): "Langston and Nick investigate a murder at a fast-food restaurant, where they find most of the evidence coated in cooking oil." Trans fats are a killer.
Millionaire Matchmaker (Bravo, 10pm): Season premiere. "The series begins with love-connector Patti Stanger helping more moneyed men find dates." At this point, employment is considered an attractive quality.
Ace of Cakes (Food, 10pm): "The Charm City staff creates a cake for Macy's 150th anniversary." All layoffs should be preceded by a nice party.
FRIDAY (2/13)
Terminator: The Sarah Connor Chronicles (FOX, 8pm): "The image of Kyle Reese, John's father, visits Sarah while she deals with her injuries." Being shifted to Fridays can make anyone feel wounded.
Dollhouse (FOX, 9pm): Series premiere. "The Joss Whedon series about agents for hire who receive personality implants for each mission - and have their memories cleared once finished - opens." The program comes with no mind-clearing guarantees. View at your own risk.
Supernanny (ABC, 9pm): "Jo steps in when a bullying father's negative style of parenting leaves all child-care responsibilities to his working wife and constant browbeating of his 15-year-old stepdaughter throws the household into chaos." Jo doesn't come armed with an umbrella for nothing.
Psych (USA, 10pm): "The guys investigate the disappearance of a camp counselor who vanished near abandoned camp grounds." A missing counselor on Friday the 13th? Who woulda thunk it?
SUNDAY (2/15)
The Amazing Race 14 (CBS, 8pm): Season premiere. "The series begins with 11 teams departing from the Joint Forces Training Base in Los Alamitos, CA and flying to Switzerland, where they must bungee jump off the Verzasca Dam." I have to be honest: I'm already rooting against the former cheerleaders. It's a bad habit of mine.
Big Love (HBO, 9pm): "The Henricksons adjust to cramped living conditions after a recent arrival." Cramped conditions? Try 14 kids…in one house!
Mark & Olly: Living with the Machiguenga (Travel, 10pm): "Mark and Olly try a potent hallucinogenic drug, administered by a shaman who was banned from the village." I always recommend trying foreign substances from banned subjects.
Eastbound & Down (HBO, 10:30pm): Series premiere. "A comedy about a foul-mouthed, washed-up major-league picture find Kenny Powers (Danny McBride) returning in disgrace to his North Carolina hometown, where he moves in with his straitlaced older brother and his family." Disgraced athletes? 'Tis the season.
Related Tags:
ace of cakes, amazing race, amazing race 14, american idol, american idol 8, be my valentine charlie brown, big love, charlie brown, csi, csi crime scene investigation, csi miami, csi; crime scene investigation, csi: miami, danny mcbride, dollhouse, eastbound & down, eastbound and down, fonzworth bentley, from g's to gents, from g's to gents, from g's to gents, from gs to gents, gary unmarried, girls of hedsor hall, lost, mark & olly, mark & olly living with the machiguenga, mark & olly: living with the machiguenga, mark and olly, midseason schedule, millionaire matchmaker, nip tuck, niptuck, one way out, patti stanger, psych, sean combs, secret life of the american teenager, sidefeatured, supernanny, survivor, survivor tocantins, survivor: tocantins, television programming, terminator, terminator the sarah connor chronicles, terminator: the sarah connor chronicles, the amazing race, the amazing race 14, the exterminators, the girls of hedsor hall, the sarah connor chronicles, the secret life of the american teenager, this week on tv, true beauty, tv scheduled
© Gear Live Media, LLC. 2007 – User-posted content, unless source is quoted, is licensed under a Creative Commons Public Domain License. Gear Live graphics, logos, designs, page headers, button icons, videos, articles, blogs, forums, scripts and other service names are the trademarks of Gear Live Inc.