Sunday February 22, 2009 3:11 pm
This Week on TV (2/23-3/1)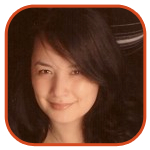 Tweet
Posted by Veronica Santiago Categories: Animation, Comedy, Drama, Food & Home, Music, Prime Time, Reality, Sci-Fi/Horror, ABC, Bravo, Cable, CBS, FX, FOX, MTV, NBC, The CW, American Idol, Apprentice, The - Donald,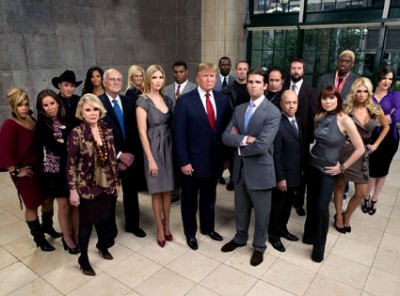 (You can view TV Envy's Midseason Programming Schedule here.)
MONDAY 2/23)
Chuck (NBC, 8pm): "Jeff and Lester pester Ellie to hire their music group - called Jeffster! - as her wedding band." That's one way to ensure the Macarena won't be played.
Jon & Kate Plus 8 (TLC, 9pm): "Jon and Kate decide to expand their family with the addition of two puppies." Let's not give Nadya Suleman any ideas.
24 (FOX, 9pm): "Jack and Renee walker pursue Dubaku through the streets of Washington, D.C., with a little cyber help from Chloe." If Bauer switched to Verizon, he could have a whole network working for him.
True Beauty (ABC, 10pm): Season finale. "A winner is named after an intimate interview with editor Jess Cagle tests contestants' inner beauty and a seminude photo shoot tests their outer beauty." The finalists will be graded on a curve and their curves.
TUESDAY 2/24)
NOTE: A primetime presidential address will interfere with the previously scheduled programming.
Privileged (CW, 9pm): Season finale. "Sage is hurt when she hears Rose is skipping their annual spa vacation to go on a wilderness trip." Misery - and colonics - love company.
18 Kids and Counting (TLC, 9pm): "Baby Jordyn-Grace Makiya Duggar comes home." Apparently Jordyn's parents still think they have names to spare.
Real Housewives Confess: A Watch What Happens Special (Bravo, 9pm): "The Orange County housewives gather for a drama-dishing reunion." Because of the earlier hour, the cleavage will have to be reined in.
Food Detectives (Food, 9pm): "Examining why moldy cheese is safe to eat." This isn't a time to be wasting perfectly good food.
WEDNESDAY (2/25)
Top Chef: New York (Bravo, 10pm): Season Finale. "The winner is revealed in the conclusion set in New Orleans." Go Carla!
Man v. Food (Travel, 10pm): "In St. Louis, the host tries drinking five 24-ounce milkshakes in 30 seconds at Crown Candy Kitchen." It still counts even if they come back through the nose.
Damages (FX, 10pm): "Arthur Frobisher's past comes back to haunt him." Did Ted Danson really think Made in America would just go away?
CSI: NY (CBS, 10pm): "The CSIs search for the owner of a human eyeball that was dropped by a buzzard flying over the city." Well, it's not like the owner really needs it back.
THURSDAY (2/26)
American Idol (FOX, 8pm): Special night. "Three finalists are chosen from the second set of semifinalists." Danny's already in, Tatiana's (tentatively) out. It all feels a bit anti-climactic now.
Kung Fu Panda: Secrets of the Furious Five (NBC, 8pm): "Jack Black and Dustin Hoffman reprise their roles in this cartoon following the adventures of Po as he is tricked into teaching a martial arts class to a group of baby bunnies." He heard "baby bunnies" and thought he'd be eating Peeps.
Hell's Kitchen (FOX, 9pm): "The 13 remaining chefs must serve breakfast to 50 young football players and cheerleaders." Fortunately for them, cheerleaders don't eat.
Making the Band (MTV, 9pm): "Dawn and Aundrea track down Shannon in San Francisco in an attempt to salvage the group." I fear no first aid kit can fix this "damaged" group.
FRIDAY (2/27)
Wife Swap (ABC, 8pm): "A yoga instructor who lets her son rule the roost swaps families with a small-town farmer's wife who is a strict disciplinarian and gives her kids lots of chores." Coincidentally, "downward-facing dog" is a term used in both homes.
Ghost Whisperer (CBS, 8pm): "Melinda reveals her special abilities to Sam, who has an unexpected reaction to her news." He's still trying to digest her broken engagement news.
Supernanny (ABC, 9pm): "Once again in the U.K., Jo tries to coax a father to get more involved in parenting since he has basically become an idle observer of his wife's struggle to raise their four children, all of whom are under the age of 10." Well, he's obviously not been idle in at least one aspect of his life.
Dollhouse (FOX, 9pm): "Echo provides protection to a pop star by becoming her backup singer." All singers need proper vocal protection should they forget their lyrics.
SUNDAY (3/1)
The Celebrity Apprentice (NBC, 9pm): Two-hour season premiere. "The 16 celebrities include singers Clint Black, Brian McKnight and Tionne Watkins; comics Andrew Dice Clay, Tom Green and Joan Rivers; sports figures Dennis Rodman, Herschel Walker and Scott Hamilton; and actress-models Claudia Jordan and Brande Roderick." Some of these names could be a few reality shows away from Celebrity Rehab.
Jesse Stone: Thin Ice (CBS, 9pm): "Tom Selleck stars as the New England Police Chief in the fifth installment of the TV-movie series." There have been four of these already?
Brothers & Sisters (ABC, 9pm): Two-hour episode. "Rebecca needs help from her father when she becomes privy to information that could bring the family business crashing down and lead to prison for one of their own." Buh-bye, Balthazar!
The Girls Next Door (E!, 10pm): "Kendra moves out of the Playboy mansion and into her own place to pursue a different life and career." Wait a second, I'm confused. She had a career?
Related Tags:
18 kids and counting, 24, american idol, brothers & sisters, brothers and sisters, celebrity apprentice, celebrity apprentice 2, chuck, csi new york, csi ny, csi: new york, csi: ny, damages, dollhouse, dustin hoffman, food detectives, ghost whisperer, hells kitchen, jack black, jesse stone, jesse stone thin ice, jesse stone: thin ice, jon & kate plus 8, jon and kate plus eight, kung fu panda, kung fu panda secrets of the furious five, kung fu panda: secrets of the furious five, making the band, man v food, man v. food, man vs food, man vs. food, midseason schedule, privileged, real housewives confess a watch what happens special, real housewives confess: a watch what happens special, sidefeatured, supernanny, ted danson, television schedule, the apprentice, the celebrity apprentice, the celebrity apprentice 2, the girls next door, the real housewives of orange county, this week on tv, top chef, top chef new york, top chef: new york, true beauty, tv programming, wife swap
© Gear Live Media, LLC. 2007 – User-posted content, unless source is quoted, is licensed under a Creative Commons Public Domain License. Gear Live graphics, logos, designs, page headers, button icons, videos, articles, blogs, forums, scripts and other service names are the trademarks of Gear Live Inc.