Sunday February 1, 2009 8:40 pm
This Week on TV (2/2-2/8)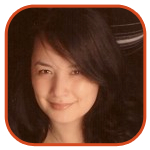 Tweet
Posted by Veronica Santiago Categories: Award Shows, Comedy, Drama, Music, Prime Time, Reality, Sci-Fi/Horror, ABC, Bravo, Cable, CBS, FX, NBC, The CW, Desperate Housewives, ER, Grey's Anatomy, Heroes, Nip/Tuck, The Office,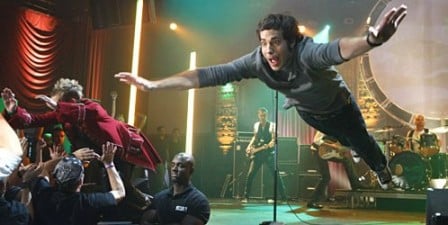 (You can view TV Envy's Midseason Programming Schedule here.)
MONDAY 2/2)
Chuck (NBC, 8pm): "In a 3-D edition, global rock star Tyler Martin (Dominic Monaghan) is marked for murder, so the agents kidnap the musician to discover who's behind the deadly plot." Unfortunately, they don't understand his "My-plane-crashed-on-an-island-and-there-were-these-Others" story either.
Heroes (NBC, 9pm): "The newly powerless Hiro resolves to help Ando become a true superhero." Sorry, Suresh. You're stuck with creating powers for yourself.
Medium (NBC, 10pm): Season premiere. "Daughter Bridgette lands in trouble at school for drawing nude pictures of her art teacher." She earned an "A" for technique, but an "F" for accuracy.
For the Love of Ray J (VH1, 10:30pm): Series premiere. "The actor, singer-songwriter and brother of Brandy moves 14 beautiful women into his mansion and starts his search for love." If Kim Kardashian can get a reality show, I guess her sex tape partner should get one too.
TUESDAY 2/3)
Dirty Jobs (Discover, 9pm): "The hosts presses olives into oil in Arizona and cleans dirty diapers in California." Sounds like someone got a job working for the octuplets mother!
17 Kids and Counting (TLC, 9pm): "The family goes digging for diamonds in the Crater of Diamonds State Park in Arkansas." Their college educations depend on it.
The Real Housewives of Orange County (Bravo, 10pm): "Lynne seeks parenting advice from her mother." Tip #1: If you're going to let your underage child drink, don't let her do it in front of the cameras.
Nip/Tuck (FX, 10pm): "Christian and Liz try to make their relationship work." If this show wasn't in English, I'd swear it was an over-the-top telenovela.
WEDNESDAY (2/4)
Katie Couric: All Access Grammy Special (CBS, 9pm): "Katie Couric interviews past and present Grammy nominees." The words "Couric" and "Metallica" don't go well together.
Dog the Bounty Hunter (A&E, 10pm): "After showing his children how to care for their new pet bunnies, Dog pursues a fugitive suspected of animal cruelty." He may be racially-insensitive, but Dog has a soft spot for four-legged friends.
Clean House (Style, 10pm): "A woman finds Mr. Right but is afraid her cluttered home right away." Mr. Right is the guy who'll walk right in and clean your place for you.
Damages (FX, 10pm): "Patty begins to suspect Ellen's motives for returning to the film." Usually those she's tried to kill run away from her.
THURSDAY (2/5)
Grey's Anatomy (ABC, 9pm): "Engagement ring in hand, Derek searches for the right way to propose to Meredith." "Pick me, choose me, love me" might also work in this situation.
The Office (NBC, 9pm): "Dwight and Jim fumble as the new party planners when they forget a birthday." After Meredith's hair burning incident, they thought it would be best to ignore holidays involving candles.
ER (NBC, 10pm): "Dr. Morgenstern (William H. Macy) visits County General upon learning a former mentor is seriously ill." This action should not be confused with Macy's trip to Broadway for a supposedly-ill Jeremy Piven.
Celebrity Rehab Presents Sober House (VH1, 10pm): "Dr. Drew announces that Steven can return to the sober house only if Jennifer allows it." I now have "Welcome to the Jungle" stuck in my head.
FRIDAY (2/6)
Howie Do It (NBC, 8pm): "Aspiring models are asked to wear diapers as part of an advertising campaign for a new cologne." I believe I may have seen worse on America's Next Top Model.
Ghost Whisperer (CBS, 8pm): "Melinda deals with the ghost of an overbearing mom." Overbearing moms who love to hover = doubly annoying.
13: Fear is Real (CW, 9pm): "The players move to a slaughterhouse, where a new killer emerges and attempts to eliminate a fellow contestant, who in turn tries to form an alliance with this person." Alliances with killers always lead to someone being stabbed in the back. Literally.
Numb3rs (CBS, 10pm): "A foreign ambassador's prized pair of limited-edition sneakers are stolen from his vault, and the probe leads Don and his team into the underworld of sneaker collecting." It's nice to see our government's dwindling resources being put to good use.
SUNDAY (2/8)
60 Minutes (CBS, 7pm): "Katie Couric interviews US Airways pilot Chelsey Sullenberger." Questions about his five favorite heroes and in-flight movies should be expected.
Grammy Awards (CBS, 8pm): "Jay-Z, Lil Wayne, Kanye West and T.I. perform 'Swagga Like Us' at the 51st annual event." Give us a bit of your money, and we'll swagga any way you'd like.
Desperate Housewives (ABC, 9pm): "Susan is determined to send MJ to a school she and Mike cannot afford." Someone please remind me - does Susan actually have a job?
Rock of Love Bus with Bret Michaels (VH1, 9pm): "Bret brings in three new contestants because he doesn't like the emotional effort of the eight remaining ladies." You can say you like "Every Rose Has Its Thorn," but if you don't cry while he's singing it, you're outta there.
Related Tags:
13 - fear is real, 13 fear is real, 13: fear is real, 17 kids and counting, 3-d, 3d, 51st annual grammys, 51st grammy, 60 minutes, bret michaels, celebrity rehab presents sober house, chelsey sullenberger, chuck, clean house, damages, desperate housewives, dirty jobs, dog the bounty hunter, er, for the love of ray j, ghost whisperer, grammy awards, grammys, greys anatomy, heroes, howie do it, jay-z, jayz, kanye west. t.i., katie couric, katie couric all access grammys special, katie couric: all access grammys special, lil wayne, lil' wayne, medium, metallica, midseason schedule, nip tuck, niptuck, numb3rs, numbers, real housewives of orange county, rock of love, rock of love bus, rock of love bus with bret michaels, sidefeatured, sober house, television schedule, the office, the real housewives of orange county, this week on tv, ti, tv programming, william h macy, william h. macy
© Gear Live Media, LLC. 2007 – User-posted content, unless source is quoted, is licensed under a Creative Commons Public Domain License. Gear Live graphics, logos, designs, page headers, button icons, videos, articles, blogs, forums, scripts and other service names are the trademarks of Gear Live Inc.