Monday February 18, 2008 12:25 am
This Week on TV (2/18-2/24)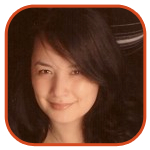 Tweet
Posted by Veronica Santiago Categories: Award Shows, Comedy, Drama, Late Night, Music, Prime Time, Reality, Sci-Fi/Horror, Specials, ABC, Cable, FX, NBC, The CW, America's Next Top Model, American Idol, Dancing With The Stars, Nip/Tuck, Prison Break, Saturday Night Live, Survivor,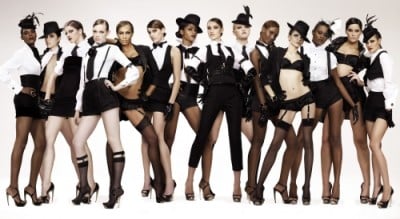 MONDAY (2/18)
Prison Break (FOX, 8pm): Tonight may be the end of the show as we currently know it. Maybe Michael can finally let go of that steely gaze now.
Dance War (ABC, 8pm): The next Dancing with the Stars contenders will be announced during the spinoff's season finale. Finally, a reason for me to watch.
Pussycat Dolls Present: Girlicious (CW, 9pm): Robin Antin is searching for a gal to complete an entirely different musical act. With Danity Kane already taken, she had to settle for the 2nd crappiest group name available.
My Dad is Better Than Your Dad (NBC, 9pm): "This competition series features fathers and their children in challenges that test the patriarch's strength, intelligence and parenting skills." Since when did NBC start stealing ideas from Nick TV?
TUESDAY (2/19)
American Idol (FOX, 8pm): The twelve male finalists start competing tonight. I am begging people right now to get past those young and sweet Sanjaya-types. Let's focus on the vocals, fans!
One Tree Hill (CW, 9pm): "Mouth tries to redeem himself in the eyes of a potential new love interest." I'm no professional matchmaker, but I think a name change could help.
Carpoolers (ABC, 9:30): "Aubrey invites the carpoolers to his daughter's piano recital and rethinks their friendship when only Dougie attends." He was really hoping no one would show; now he'll have to return the favor to Dougie someday.
Nip/Tuck (FX, 10pm): "In the fifth-season finale, a visitor from Christian's past returns with revealing news." I'm gonna take a wild guess and say that it's someone he's slept with.
WEDNESDAY (2/20)
American Idol (FOX, 8pm): If you want to make things more exciting, predict which one of the twelve ladies has scandalous photos somewhere in her past.
America's Next Top Model (CW, 8pm): The 10th season begins with new judge Paulina Porizkova entering the picture. I sense we'll see another tutorial on music video acting soon.
Wife Swap (ABC, 8pm: "A former colonel who works three jobs while her husband takes care of their home swaps with a rock-and-roll trophy wife." Oh - this has got classic written all over it.
Supernanny (ABC, 9pm): Jo Frost can help Wendy Wilson get her four kids in line, but she can't make people care about Wilson Phillips anymore.
THURSDAY (2/21)
American Idol (FOX, 8pm): Additional night added. Four contestants are voted off tonight. FOX will now add another evening to the win column.
Survivor (CBS, 8pm): "The fans and favorites apply war paint and engage in a physical battle that requires them to tackle each other in the water to win a reward." Wow. War paint. This season really does have new twists.
Celebrity Apprentice (NBC, 9pm): "The celebs are tasked with producing and presenting a live 10-minute segment on a home-shopping network." With any luck, this is where their careers will end up.
Lipstick Jungle (NBC, 10pm): "Victory introduces Joe to the gals." Mr. Big Joe later freaks out and heads to Paris.
FRIDAY (2/22)
1 vs. 100 (NBC, 8pm): The season ender includes an appearance from Nicole Eggert. Heck - if Scott Baio can have a career resurgence, so can she.
Gone Country (8pm, CMT): "The cast members meet with journalists to learn how to handle the media." Rule #1: Never let anyone know you had to 'manually' assist your spouse in the bathroom.
Price is Right (CBS, 8pm): Drew Carey hosts another primetime version of the show. BTW - are the female assistants even called Barker's Beauties anymore? Are they now Carey's Cuties?
Amne$ia (NBC, 9pm): "Contestants test their memories in this comical quiz show featuring questions based on their lives." All the laughing and ridiculing will be supplied solely by host Dennis Miller.
SATURDAY (2/23)
Saturday Night Live (NBC, 11:30pm): Tina Fey will help welcome back the program. She will then leave before the quality starts going downhill again.
SUNDAY(2/24)
80th Annual Academy Awards (ABC, 5:30pm PST): The writers strike is now over and Jon Stewart is signed on as host. The only way this event could get any better is if someone manages to pull a major upset. Go Juno!
Barbara Walters Special (ABC, After the Oscars): The veteran journalist interviews Miley Cyrus, Ellen Page, Harrison Ford and Vanessa Williams. With any luck, we won't be seeing her work a lasso.
Dexter (CBS, 10pm): "The Ice Truck Killer leaves clues for Dexter - in Dexter's house." Michael C. Hall's used to morbid stuff like that. He used to live in a funeral home.
Related Tags:
1 vs. 100, 80th annual academy awards, academy awards, american idol, americas next top model, amneia, amnesia, antm, barbara walters, carpoolers, celebrity apprentice, cmt, dance war, dancing with the stars, dennis miller, dexter, drew carey, ellen page, girlicious, gone country, harrison ford, lipstick jungle, michael c. hall, miley cyrus, my dad is better than your dad, nip tuck, nip/tuck, one tree hill, oscars, paulina porizkova, price is right, prison break, pussycat dolls, saturday night live, sidefeatured, supernanny, survivor, the apprentice, this week on tv, tina fey, vanessa williams, wendy wilson, wife swap, wilson phillips
© Gear Live Media, LLC. 2007 – User-posted content, unless source is quoted, is licensed under a Creative Commons Public Domain License. Gear Live graphics, logos, designs, page headers, button icons, videos, articles, blogs, forums, scripts and other service names are the trademarks of Gear Live Inc.