Sunday February 15, 2009 7:10 pm
This Week on TV (2/16-2/22)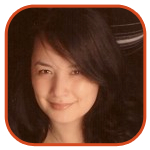 Tweet
Posted by Veronica Santiago Categories: Award Shows, Comedy, Drama, Prime Time, Reality, Sci-Fi/Horror, ABC, Bravo, Cable, CBS, FX, MTV, NBC, Amazing Race, The, ER, Lost, Survivor,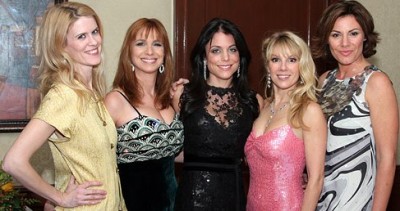 (You can view TV Envy's Midseason Programming Schedule here.)
MONDAY 2/16)
Chuck (NBC, 8pm): "Chuck and Sarah go undercover as a happily married couple in surburbia." A happy couple in surburbia? Isn't the whole point to be inconspicuous?
Jon & Kate Plus 8 (TLC, 9pm): "The Gosselins settle into their new home after the big move, but there's still lots of work to be done." And Kate will make sure Jon knows it.
Kyle XY (ABC Family, 9pm): "Kyle reluctantly starts working at Latnok to repay his debt, and it's not at all what he expects. Yet he still wants to quit, until he considers the Tragers' current financial situation." Back up a second—someone's hiring?
True Beauty (ABC, 10pm): "Contestants walk the red carpet with their parents, but there are also several secret tests of manners going on." In other words, pushing mom out of your spotlight would be inadvisable.
TUESDAY 2/17)
The Biggest Loser: Couples (NBC, 8pm): "The contestants scale a large hill to locate keys to the gym on the ranch. Those without keys must find ways to work up a sweat without access to the gym." They have to work out either way? That's what you call a no-win situation.
Dirty Jobs (Discovery, 9pm): "Mike restores locomotives in Boise, Idaho for his 200th dirty job." He's now had 200 jobs? Sounds like a sketchy resume to me.
The Real Housewives of Orange County (Bravo, 10pm): Season finale. "Jeana embarks on the very first date since the breakup of her marriage." How many dates should one wait before mentioning their Playboy pictorial?
The Real Housewives of New York City (Bravo, 11pm): Season premiere. "The season lifts off with tension surrounding Jill, whose published interview incites a feud with Alex and Simon." Ahh…Simon. He's the only "housewife" I really care about.
WEDNESDAY (2/18)
Lost (ABC, 9pm): "The Oceanic 6 learn how they'll be able to return to the island, but not all of them want to make that journey." Hurley is understandably hesitant to go down that rabbit hole.
Real World: Brooklyn (MTV, 10pm): "Devyn's 'semi-fiance' visits the Brooklyn house." And by "semi-fiance," we mean the person she sleeps with when she's back at home.
Top Chef: New York (Bravo, 10pm): Season finale, Part 1. "The final chefs journey from New York to New Orleans. There, the chefs must kick it up a notch when celeb chef and guest judge Emeril Lagasse appraises their culinary moves." Warning, chefs. If your food sucks—BAM!
Damages (FX, 10pm): "Ellen gives the FBI a new lead that could bring Patty down." Based on that Fatal Attraction bathtub scene, I doubt Glenn Close would stay down.
THURSDAY (2/19)
Survivor: Tocantins (CBS, 8pm): "The Jalapao tribe members question Taj's motives for being in the game and target her when she reveals her identity as a former pop star and wife of an ex-NFL player." Sorry, Taj. Apparently they're not so into you….
Private Practice (ABC, 10pm): "Naomi and Archer (Grant Show) grow closer as a couple, but Addison suspects that her brother is still a bachelor at heart." Once a swinger, always a swinger.
ER (NBC, 10pm): "Dr. Carter (Noah Wyle) surprises the staff with an unexpected visit." He's just the warm-up act until the real guest of honor comes along.
Heli-Loggers (TLC, 10pm): "The crew must climb a grove of cedar trees, but safety becomes a major concern after a fellow logger is nearly killed by a falling branch." Brings new meaning to the term hell-i-loggers.
FRIDAY (2/20)
Howie Do It (NBC, 8pm): "A man pitches TV-show ideas that are stolen by Howie's assistant." That explains a lot of NBC's questionable ideas.
Jockeys (Animal, 9pm): "A veteran rider finds himself in a must-win situation." Up until then, he was just going along for the ride.
Sweat Equity (DIY, 9pm): "A couple unify their home's look by matching the downstairs with its more attractive upstairs." Mirrored ceilings shouldn't be limited to just the bedroom.
Psych (USA, 10pm): Season finale. "An elusive serial killer, Yin Yang, resurfaces after years of hiding and targets Shawn." If Shawn wasn't so scared, he'd feel kind of honored.
SUNDAY (2/22)
81st Annual Academy Awards (ABC, 5pm EST): "Hugh Jackman makes his inaugural hosting appearance at the annual ceremonies." Let's hope this ceremony attracts a larger audience Jackman's Australia.
The Amazing Race 14 (CBS, 8pm): "The 10 remaining teams travel from Switzerland to Germany, where one racer becomes lost." German beer often causes disorientation.
Rich Bride, Poor Bride (WE, 9pm): "A man has big plans for his Irish wedding, but doesn't help with the planning." Does anyone else see where this marriage is going?
Related Tags:
2009 academy awards, 2009 oscars, 81st annual academy awards, academy awards, amazing race, amazing race 14, chuck, damages, dirty jobs, diy, er, glenn close, grant show, heli loggers, heli-loggers, howie do it, jockeys, jon & kate plus 8, jon and kate plus eight, kyle xy, lost, midseason schedule, noah wyle, oscars, private practice, real housewives of nyc, real housewives of orange county, real world, real world brooklyn, real world: brooklyn, rich bride poor bride, sidefeatured, survivor, survivor tocantins, survivor: tocantins, sweat equity, television programming, the amazing race, the amazing race 14, the biggest loser, the biggest loser couples, the biggest loser: couples, the real housewives of new york city, the real housewives of nyc, the real housewives of orange county, this week on tv, top chef, top chef new york, top chef: new york, true beauty, tv schedule
© Gear Live Media, LLC. 2007 – User-posted content, unless source is quoted, is licensed under a Creative Commons Public Domain License. Gear Live graphics, logos, designs, page headers, button icons, videos, articles, blogs, forums, scripts and other service names are the trademarks of Gear Live Inc.