Sunday February 10, 2008 11:57 pm
This Week on TV (2/11-2/17)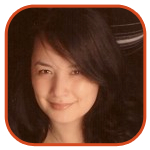 Tweet
Posted by Veronica Santiago Categories: Award Shows, Daytime, Drama, Kids, Music, Prime Time, Reality, Sci-Fi/Horror, Specials, ABC, Cable, CBS, FX, FOX, NBC, American Idol, Apprentice, The - Donald, Nip/Tuck, Survivor,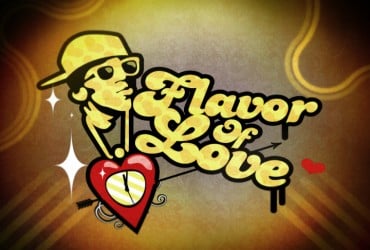 (You can view the whole Revamped TV Programming Schedule here.)
MONDAY (2/11)
Terminator: The Sarah Connor Chronicles (FOX, 8pm): "Sarah meets a stranger (Brian Austin Green) who shares a similar past." They were once both white rappers?
Dance War (ABC, 8pm): "The touring company of 'High School Musical' performs." The contestants, now left with inferiority complexes, are unable to go on.
Flavor of Love (VH1, 9pm): Third season premiere. Is it a coincidence that a Flav-ex has since show up on Celebrity Rehab?
Prison Break (FOX, 8pm): "The escape attempt is successful for some, if not all, of the escapees." Apparently you can miss weeks of this show and not miss a thing.
TUESDAY (2/12)
American Idol (FOX, 8pm): Hollywood week means forgotten lyrics, lazy group members and atrocious harmonies. In other words - this is when things finally start getting good.
Big Brother 9 (CBS, 9pm): The ninth season begins with the new couples theme. I'm guessing Valentine's Day might feel a bit forced and awkward.
Nip/Tuck (FX, 10pm): "Julia finds out why she has been ailing." Well she hasn't done anything this season but sleep around, so I'm betting it may be related to that.
Jericho (CBS, 10pm): Second season premiere. "A new government steps in and restores order, but tensions between Jericho and New Bern continue unabated." Why does this sound like an episode of Kid Nation?
WEDNESDAY (2/13)
American Idol (FOX, 8pm): The Top 24 are chosen. It's almost time for my betting pool to begin!
Supernanny (ABC, 8pm): "Parents of six children seemingly lack the desire to instill any sort of discipline in their chaotic household, which brings about a confrontation between Jo and the mother." Uh, why would anyone piss off the person who could save you?
Cashmere Mafia (ABC, 10pm): "Zoe rethinks her career after her hard work to snag a client seemingly goes unnoticed." She then tries to seek comfort from an unappreciative family.
Project Runway (Bravo, 10pm): Tonight Sweet Pea freaks out, Christian criticizes the other designers and Jillian barely gets her garment sewn. No, it's not a repeat.
THURSDAY (2/14)
Survivor: Micronesia (CBS, 8pm): "Amanda and Ozzy steam up their beach with unbridled passion." Apparently hygiene is not a prerequisite when you're bored.
NAACP Image Awards (FOX, 8pm): I normally adore America Ferrera, but even I can't figure out why she's scheduled to be there.
Celebrity Apprentice (NBC, 9pm): "It's a bumpy ride for one team when two members viciously butt heads." I have been wondering what a Lennox Lewis/Tito Ortiz duel would look like.
Lipstick Jungle (NBC, 10pm): "Wendy learns that an inflammatory novel about her is being promoted by her nemesis." She then thanks the author for making her life seem a bit more interesting.
FRIDAY (2/15)
One Life to Live (ABC, check local listings): Dorian Lord, Vicki Buchanan, Mary J. Blige. It all makes perfect sense.
Celine Dion: Just the Woman (CBS, 9pm): "The singer performs in concert from Los Angeles." As long as her son's hair keeps growing, she'll keep performing.
My Big Redneck Wedding (CMT, 9pm): "A Washington couple plans to get married in the mud with guns, quads and lots of beer." I'm from WA, and I'm proud to say I have no idea what a 'quad' is.
Las Vegas (NBC, 9pm): Special time. "Thieves storm the Montecito and holds staffers hostage in a bid to pilfer a rare stamp." Based on all the show summaries I've read, I think I can safely say this casino has the crappiest management staff around.
SUNDAY(2/17)
American Gladiators (NBC, 8pm): Special day and time. The two winners will eventually return as gladiators. (Assuming Wolf doesn't eat them first.)
Knight Rider (NBC, 9pm): "A former army ranger, an FBI agent and a young woman search for the culprits who want the crime-fighting car KITT." So if I were to destroy the car, this movie wouldn't exist?
Brothers & Sisters (ABC, 10pm): "Nora realizes that Isaac is not the man she thought or hoped." Honey, they never are.
Dexter (CBS, 10pm): "Forensic analyst Dexter Morgan hides his life as a serial killer from his sister, co-workers and girlfriend." Ignorance is bliss.
Related Tags:
abc, american gladiators, american idol, awards shows, big brother, brian austin green, brothers and sisters, bruno vs. carrie ann, cable, cashmere mafia, cbs, celebrity apprentice, celebrity rehab, celine dion, dance war, dexter, fans vs. favorites, flava flav, flavor of love, fox, fx, jericho, jo frost, kid nation, knight rider, las vegas, lennox lewis, lipstick jungle, mary j. blige, my big redneck wedding, naacp image awards, nip tuck, nip/tuck, one life to live, prison break, sidefeatured, supernanny, survivor, survivor micronesia, terminator, the apprentice, the sarah connor chronicles, this week on tv, tito ortiz, vh1
© Gear Live Media, LLC. 2007 – User-posted content, unless source is quoted, is licensed under a Creative Commons Public Domain License. Gear Live graphics, logos, designs, page headers, button icons, videos, articles, blogs, forums, scripts and other service names are the trademarks of Gear Live Inc.