Sunday December 7, 2008 2:33 am
This Week on TV (12/8-12/14)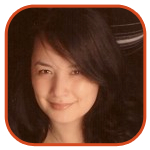 Tweet
Posted by Veronica Santiago Categories: Animation, Comedy, Drama, Games, Kids, Prime Time, Reality, Sci-Fi/Horror, ABC, Bravo, Cable, CBS, FOX, MTV, NBC, The CW, Survivor, The Office,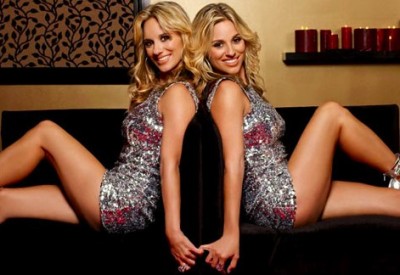 (You can view TV Envy's Master Programming Schedule here.)
MONDAY 12/8)
A Charlie Brown Christmas (ABC, 8pm): "The gang mounts a holiday pageant as Charlie Brown bemoans Yuletide commercialism." Sorry, Charlie. Not much has changed since 1965.
Boston Legal (ABC, 9pm): Series finale. "Financial problems may force Crane Poole & Schmidt to be put up for sale." If the economy keeps going the way it's going, that might not be the only thing ABC has up for sale.
Two and a Half Men (CBS, 9pm): "Alan considers early retirement when Evelyn offers to foot the bill for Jake's college education." After looking at his latest 401K statement, he then realizes that retirement won't come anytime soon.
The Hills (MTV, 10pm): "Whitney interviews for a job in New York City." Top resume skill: Able to effectively communicate in short sentences.
TUESDAY 12/9)
Shatner's Raw Nerve (Biography, 10pm): "Jenna Jameson is the guest." Fortunately for Jenna, William Shatner is probably not the creepiest man she's ever dealt with.
The Real Housewives of Orange County (Bravo, 10pm): "Jeana tries to reinvent her life in the wake of her separation." She will no longer be known as "the woman who once appeared in Playboy."
A Double Shot at Love (MTV, 10pm): Series premiere. "In the opener, 24 male and female contestants begin vying for the affections of bisexual twins, Rikki and Vikki." Somehow I doubt those are the names their momma gave them.
Manhunters: Fugitive Task Force (A&E, 10pm): Series premiere. "Members of the New York-New Jersey division of the U.S. Marshals Fugitive Task Force are followed." They're like Dog the Bounty Hunter, sans the mullets.
WEDNESDAY (12/10)
Biography (Biography, 10pm): "Tom Cruise's career and personal life are explored." As if we didn't know enough already.
Dirty Sexy Money (ABC, 10pm): "Brian makes promises to God as Andrea's health suffers." Hopefully God will resolve this storyline before the show is gone for good.
Parking Wars (A&E, 10pm): "A ticket writer deals with irate citizens and a bad-hair day." TIP: Never cross paths with any coif-challenged officer.
House of Payne (TBS, 10:30pm): "Curtis blows a gasket when he receives a slew of parking tickets." Apparently Curtis did not listen to my earlier tip.
THURSDAY (12/11)
The Office (NBC, 9pm): "The staffers jingle all the way at a Moroccan-themed holiday bash, but tensions flare when Meredith's hair catches on fire." Aquanet + candles = bonfire.
CSI: Crime Scene Investigation (CBS, 9pm): "Grissom announces he is leaving and it stuns his staff." Wow - and I'm usually the last to know.
Are You Smarter Than a 5th Grader? (FOX, 9pm): "An Ivy-league educated rabbit competes for a $1 million Hanukkah prize." Are "Hanukkah" prizes different than normal prizes?
Celebrity Rehab with Dr. Drew (VH1, 10pm): "Seth Binzer relapses and returns to rehab, but he's having a hard time committing to the program." Sadly, Shifty is living up to his name.
FRIDAY (12/12)
Everybody Hates Chris (CW, 8pm): "Drew and Tonya make a bet to see who can stay up the longest." Oh to be young and bored once again.
12 Days of Redneck Christmas (CMT, 9pm): "A look at quirky Christmas conditions." It's a holiday train wreck I must watch.
What Not to Wear (TLC, 9pm): "An executive assistant's never-ending collection of holiday-themed sweaters prompts coworkers to stage a fashion intervention." If the intervention fails, they will move on to the fashion beatdown.
Sanctuary (Sci Fi, 10pm): "Will tracks a missing friend from his college days, and uncovers a secret fight club where the combatants fight to their death." Images of a shirtless Brad Pitt are currently flooding my brain.
SUNDAY (12/14)
Survivor: Gabon (CBS, 8pm): Season finale: "The final castaways are questioned by the jury, who then vote for the winner." If nothing else, Bob should win a prize for the best fake idol-crafting ever.
Marathon Love (Discovery Health, 8pm): "A profile of a marathon runner who took up the sport after his wife recovered from a coma and will be pushing her in a wheelchair as he competes in the Boston Marathon." Great. As if I needed another reason to feel like a lazy bum.
Girls Next Door (E!, 10pm): "Kendra organizes a Playmate softball game and practices for it by hitting the batting cages with Holly." She might just be the only person in attendance who actually cares about the athleticism.
Snoop Dogg's Father Hood (E!, 10:30): "Snoop prepares to box a champion prizefighter." He must have been high when he agreed to that.
Related Tags:
12 days of redneck christmas, a charlie brown christmas, a double shot at love, are you smarter than a 5th grader, biography, biography channel, boston legal, celebrity rehab with dr drew, celebrity rehab with dr. drew, charlie brown, charlie brown christmas, csi, csi crime scene investigation, csi: crime scene investigation, dirty sexy money, discovery health, double shot at love, everybody hates chris, fugitive task force, girls next door, house of payne, ikki twins, jenna jameson, manhunters, manhunters fugitive task force, manhunters: fugitive task force, marathon love, parking wars, rikki ikki, sanctuary, seth binzer, seth shifty binzer, shatner's raw nerve, shatners raw nerve, shifty binzer, sidefeatured, snoop dogg's father hood, snoop doggs father hood, survivor, survivor gabon, survivor: gabon, television schedule, the hills, the ikki twins, the office, the real housewives of orange county, this week on tv, tom cruise, tv programming, two and a half men, vikki ikki, what not to wear, william shatner
© Gear Live Media, LLC. 2007 – User-posted content, unless source is quoted, is licensed under a Creative Commons Public Domain License. Gear Live graphics, logos, designs, page headers, button icons, videos, articles, blogs, forums, scripts and other service names are the trademarks of Gear Live Inc.