Sunday December 6, 2009 5:40 pm
This Week on TV (12/7-12/13)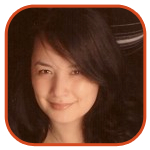 Tweet
Posted by Veronica Santiago Categories: Animation, Comedy, Drama, Food & Home, Kids, Music, Prime Time, Reality, Sci-Fi/Horror, Specials, ABC, Cable, CBS, FOX, NBC, Showtime, 30 Rock,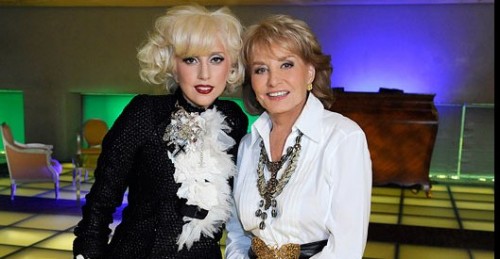 (Make sure to check out TV Envy's Programming Schedule.)
MONDAY (12/7)
How I Met Your Mother (CBS, 8pm): "Marshall finds a letter he wrote when he was young, and it has a dramatic effect on him." Up until then, he had completely forgotten all about Sarah Marshall.
Cake Boss (TLC, 9pm): "The crew makes a holiday-themed cake for a drag queen." The holiday? Cher's birthday.
Diners, Drive-Ins and Dives (Food, 10pm): "Guy Fieri visits North Pole, Alaska, for a taste of local Christmas favorites, including holiday ham with wild Alaskan cranberries; Reindeer hoagies; and "Santa" burgers." For this trip, Fieri will be joined by a special guest: The Grinch.
TUESDAY (12/8)
Charlie Brown Christmas (ABC, 8pm): "In this Yuletide special (which first aired in 1965), the gang looks forward to presents, while Charlie Brown is upset by the holiday's commercialism." His hatred for ABC's holiday repeats comes a close second.
Disney Prep & Landing (ABC, 8:30pm): "A veteran elf (voice of Dave Foley) is passed over for a promotion and instead gets paired with an eager rookie." Not even Disney characters are safe from cheaper replacements.
Outer Space Astronauts (Syfy, 9:30pm): Series premiere. "Capt. Ripley invites aliens over to the U.S.S. Oklahoma for a pizza dinner, but the aliens want the ship, too." Aliens want their pizzas to come with the works.
WEDNESDAY (12/9)
Mythbusters (Discovery, 9pm): "A gunslinging myth is put to the test, along with a notion spawned from the movie Speed." The slower a vehicle gets, the more wooden Keanu's acting becomes.
Glee (FOX, 9pm): "Will ponders an important decision as Emma and Ken's wedding nears." Should he get something off the registry or just buy them a gift card?
Barbara Walters Special: The 10 Most Fascinating People of 2009 (ABC, 10pm): "Walters 17th annual special includes Adam Lambert and Sarah Palin." One waged a public war against a Johnston, the other got in trouble with ABC because of his Johnson.
THURSDAY (12/10)
Bones (FOX, 8pm): "Brennan's father tries to persuade her to spend the holidays with him and a distant relative (Zooey Deschanel) rather than return to Central America." After all, she is almost famous.
Community (NBC, 8pm): "A bully (Anthony Michael Hall) challenges Jeff, who's also worried about failing Spanish." The bully thought Jeff's study group was demented and sad, despite being slightly social.
30 Rock (NBC, 9:30pm): "Jack chances upon a former school flame (Julianne Moore) via a new social-networking site." The site - MatchIMDB.com - could only be accessed by those with a SAG card.
FRIDAY (12/11)
Supernanny (ABC, 8pm): "A dad who works full time and a mom who works part time and is a full-time student need help with their three boys (ages 3, 5 and 9), the youngest of whom was kicked out of preschool and utters a profanity at Jo." I sure hope that kid didn't get on Jo's frost-y side.
Yes, Virginia (CBS, 8pm): "An 8-year-old girl in 1897 New York tries to discover if Santa Claus actually exists and writes a letter to a newspaper editor as a last resort to find the answer." Unfortunately due to industry budget cuts, the inquiry was answered by an intern.
Sanctuary (Syfy, 10pm): "Katie proves her worth by taking a gunshot wound for her team." I remember when building a fire was enough to prove your value to the tribe.
SUNDAY (12/13)
The Simpsons (FOX, 8pm): "Bart decides he wants a brother after observing Lisa and Maggie's bond when the power goes out during a blizzard." Nothing cures outage boredom like a good brotherly beatdown.
Dexter (Showtime, 9pm): "Debra becomes privy to something she's not sure she wanted to know." Her brother is the man she's going to one day marry?
Christmas at the White House: An Oprah Primetime Special (ABC, 10pm): "Oprah Winfrey interviews President Barack Obama and First Lady Michelle Obama during an hour that also follows holiday preparations at the White House." The lovefest will include a poem reading from Maya Angelou and cocktails served by Gayle King.
Related Tags:
10 most fascinating people, 30 rock, adam lambert, anthony michael hall, barbara walters, barbara walters special, bones, cake boss, charlie brown, charlie brown christmas, christmas at the white house, christmas at the white house an oprah primetime special, christmas at the white house: an oprah primetime special, community, dave foley, dexter, diners drive-ins and dives, diners driveins and dives, disney prep & landing, disney prep and landing, first lady, first lady michelle obama, glee, guy fieri, himym, how i met your mother, julianne moore, michelle obama, mythbusters, oprah, oprah primetime special, oprah winfrey, outer space astronauts, president barack obama, president obama, sanctuary, sarah palin, sidefeatured, supernanny, syfy, television programming, television schedule, the 10 most fascinating people, the 10 most fascinating people of 2009, the simpsons, this week on tv, tv programming, tv schedule, white house, yes virginia, zooey deschanel
© Gear Live Media, LLC. 2007 – User-posted content, unless source is quoted, is licensed under a Creative Commons Public Domain License. Gear Live graphics, logos, designs, page headers, button icons, videos, articles, blogs, forums, scripts and other service names are the trademarks of Gear Live Inc.