Sunday December 12, 2010 6:40 pm
This Week on TV (12/13-12/19)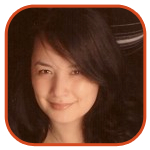 Tweet
Posted by Veronica Santiago Categories: Action, Comedy, Drama, Food & Home, Music, Prime Time, Reality, BBC, Bravo, Cable, CBS, FOX, Video,
MONDAY (12/13)
Two and Half Men (CBS, 9 P.M.): "Charlie and Courtney split up, and a depressed Charlie seeks solace from his psychiatrist, Dr. Freeman." Attend therapy while on the show? Could life be any easier for Charlie Sheen?
Hawaii Five-0 (CBS, 10 P.M.): "Chin Ho is abducted and an explosive device is strapped to his chest." If there's anything we've learned from Daniel Dae Kim, it's that he can survive explosions.
Hoarders (A&E, 10 P.M.): "A home in an upscale area is filled with items inside and out, and the owner has a homeless person living in the front yard." The owner's certain he could make use of that homeless guy some day.
TUESDAY (12/14)
Dirty Jobs (Disc, 9 P.M.): "Mike works with turkeys, reindeer, cranberries and parade floats in this holiday-themed episode." He never realized how difficult Rudolph's sleigh guiding job was until now.
Gordon Ramsay's Ultimate Christmas (BBC America, 10 P.M.): "Gordon Ramsay prepares turkey, stuffing and vegetables in the premiere of this instructional cooking series, which finds the celebrity chef preparing his favorite holiday dishes at home with his family." Cooking for the holidays is much easier when half of your family members refuse to show up.
Fashion Show: Ultimate Collection (Bravo, 10 P.M.): "The designers get a dose of reality-TV drama when they give 'make unders' to personalities from the Real Housewives franchise." Now that Kelsey's moved on, Camille will need to dress for less.
WEDNESDAY (12/15)
Human Target (FOX, 8 P.M.): "When a client's amnesia prevents him from remembering his identity---and knowing who might want him dead---Winston has no choice but to ask his ex-wife." Oh -- because she wouldn't be considered a suspect.
Mythbusters (Discovery, 9 P.M.): "Actor Seth Rogen (The Green Hornet) helps the team tackle two myths." #1) Rogen was funnier before he slimmed down. #2) Michael Cera and Jesse Eisenberg are the same actor.
Dog the Bounty Hunter (A&E, 9:30 P.M.): "Dog helps a bondsman in Denver and they use the Facebook status of the fugitive's girlfriend in their search." This is what happens when you don't check the "Block Bounty Hunters" box in your privacy settings.
THURSDAY (12/16)
$#*! My Dad Says (CBS , 8:30 P.M.): "Bonnie tries to start a new tradition of family dinners but instead makes the men lose their appetites." Phase 1 of Operation "Have Someone Else Cook the Family Dinner" is now in effect.
The Vanilla Ice Project (DIY, 9 P.M.): "Vanilla Ice addresses the dining room." It was a standing-room only crowd.
Gift of the Magi (Hallmark, 8 P.M.): "Financially limited newlyweds (Marla Sokoloff, Mark Webber) plan to buy each other expensive gifts for Christmas, but the sacrifices they make to obtain the items end up putting a strain on their marriage." Sometimes you have to accept that Hallmark movies will help pay the bills.
FRIDAY (12/17)
Top 40 Videos of 2010 (VH1, 9 P.M.): "The Top 40 music videos of 2010 are counted down." Music videos = those things you find on YouTube.
World's Strictest Parents (CMT, 10 P.M.): "A disciplined family that survived a flood that destroyed their home take in two self-absorbed party girls." They'll show them the true definition of "getting sloshed."
Gold Rush: Alaska (DISC, 10 P.M.): "The families arrive from Oregon toting skepticism." That video of Kate Gosselin whining didn't inspire any confidence about the state.
SUNDAY (12/19)
Hannah Montana Forever (Disney, 8 P.M.): "Aunt Dolly (Dolly Parton) visits when paparazzi invade Miley's life and she refuses to leave home or get back on stage." Her advice? "suck it up."
Survivor: Nicaragua (CBS, 8 P.M.): "The final castaways participate in their last immunity challenges and are questioned by the jury before the jurors vote for the $1 million winner." I will feed peanut butter and chocolate to the person who questions NaOnka's socks.
Gene Simmons Family Jewels (A&E, 9:30 P.M.): "Gene's snoring is a problem for Shannon, so she sends him to a sleep doctor." He was surprisingly willing to sleep with for his doctor.
Related Tags:
#* my dad says, bleep my dad says, cmt, dirty jobs, dog the bounty hunter, dolly parton, fashion show, fashion show ultimate collection, fashion show: ultimate collection, gene simmons family jewels, gift of the magi, gold rush, gold rush alaska, gold rush: alaska, gordon ramsay, gordon ramsay's ultimate christmas, gordon ramsays ultimate christmas, hallmark, hallmark channel, hallmark movies, hannah montana, hannah montana forever, hawaii five 0, hawaii five o, hawaii five-0, hawaii five-o, hawaii five0, hawaii fiveo, hoarders, human target, music videos, mythbusters, s**t my dad says, seth rogen, shit my dad says, sidefeatured, stuff my dad says, survivor, survivor nicaragua, survivor: nicaragua, television programming, television schedule, the vanilla ice project, this week on tv, top 40 videos, top 40 videos of 10, tv programming, tv schedule, two and a half men, vanilla ice, vanilla ice project, world's strictest parents, worlds strictest parents
© Gear Live Media, LLC. 2007 – User-posted content, unless source is quoted, is licensed under a Creative Commons Public Domain License. Gear Live graphics, logos, designs, page headers, button icons, videos, articles, blogs, forums, scripts and other service names are the trademarks of Gear Live Inc.