Sunday November 30, 2008 1:32 am
This Week on TV (12/1-12/7)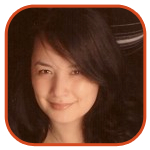 Tweet
Posted by Veronica Santiago Categories: Animation, Comedy, Drama, Music, Prime Time, Reality, Sci-Fi/Horror, Specials, ABC, Bravo, Cable, CBS, FOX, NBC, TNT-HD, Amazing Race, The, Desperate Housewives, ER, Grey's Anatomy, Heroes,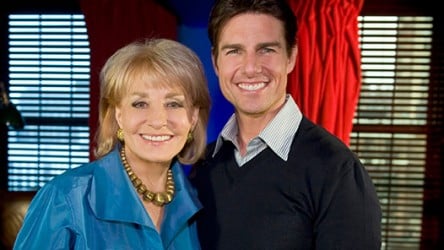 (You can view TV Envy's Master Programming Schedule here.)
MONDAY 12/1)
Shrek the Halls (ABC, 8pm): Hopefully this Mike Myers laugher will help us all forget The Love Guru.
Inside the Actor's Studio (Bravo, 8pm): "Daniel Radcliffe, star of the Harry Potter film franchise, charts his career journey." I'm not sure I want to see James Lipton enthusiastically talking about Radcliffe's nude Broadway performance.
Heroes (NBC, 9pm): "Ando, Sam and Frack try to restore Hiro's memory with a comic book." Any person trying to follow this series should be given an instruction manual.
Boston Legal (ABC, 10pm): "When Denny receives bad news about the state of his Alzheimer's, Alan goes before the Massachusetts Supreme Court to plead for access to an experimental drug that can help his condition." Alzheimers? Maybe Shatner simply forgot why George Takei dislikes him so.
TUESDAY 12/2)
Good Morning America (ABC, 7am): Britney Spears celebrates her 27th birthday with an early morning concert. Let's see if if a live performance is included in the festivities.
The Bad Girls Club (Oxygen, 10pm): Season 3 premiere. "The show kicks off with seven new 'bad girls' meeting, greeting (and later beating) each other when they move into a luxury mansion in Los Angeles." Luckily for someone, the show has now been expanded to an hour.
Bizarre Foods with Andrew Zimmern (Travel, 10pm): "In Uganda, the host gets a taste of flying ants and sugercane rats." Later, he will try snakes and snails and puppy dog tails.
The Real Housewives of Orange County (Bravo, 10pm): "Vicki and Donn have a date night, but it turns into a bitter sparring match over their marriage." A conversation with Vicki ends a fight? Would have thunk it?
WEDNESDAY (12/3)
Christmas in Rockefeller Center (NBC, 8pm): "Al Roker and Jane Krakowski host the 76th annual lighting of the Christmas tree in Manhattan. Rosie O'Donnell and Stephen Colbert also make appearances." As we've just learned, Rosie O'Donnell + NBC primetime specials = dismal ratings.
Secret Millionaire (FOX, 8pm): Series premiere. "Millionaires give back in the opener of this unscripted series, which follows well-to-do folks as they live and work (for minimum wage) anonymously alongside the less fortunate before identifying themselves and giving giving a deserving recipient at least $100,000." I was wondering who that guy sitting next to me was!
Victoria's Secret Fashion Show (CBS, 10pm): "Usher performs and models Heidi Klum, Alessandra Ambrosio, Selita Ebanks, Adriana Lima and Miranda Kerr take to the runway to showcase the company's latest lingerie." Oh wait - there's a point to this show?
Man v. Food (Travel, 10pm): Series premiere. "In the opener, chowhound Adam Richman travels to Amarillo, Texas where he indulges in regional specialties, including chicken-fried steak a spicy burger and a 72-ounce steak." If I wasn't stuffed with turkey right now, that all would sound good.
THURSDAY (12/4)
Grey's Anatomy (ABC, 9pm): "Callie can't figure out if Sadie is flirting with her or just being friendly." Her confusion is understandable. Can anyone remember the last time a doctor was ever just friendly on that show?
30 Rock (NBC, 9:30pm): "Jack cajoles a reluctant Liz to attend her high-school reunion." She really wasn't in the mood for any more Sarah Palin comparisons.
The 10 Most Fascinating People of 2008 (ABC, 10pm): "Barbara Walter's 16th annual list includes Tom Cruise, Miley Cyrus, Will Smith, Rush Limbaugh and Michael Phelps." Someone please tell me what "fascinating" thing Tom Cruise and Will Smith did this year. Apparently it was so spectacular I forgot.
ER (NBC, 10pm): "Alex and Sarah sneak out to a party." Oh and let me guess: their ill-advised decision will cost them a trip to the ER?
FRIDAY (12/5)
Survivorman (Discovery, 9pm): "A hunting trip goes awry and forces the host to fend for two people." That's what producers call "disaster gold."
What Not to Wear (TLC, 9pm): "A 42-year-old divorcee trades her sloppy wardrobe that's fit for a teenage boy for one that suits a successful career woman." Most women over 40 could only dream about fitting into clothes for a teenage boy.
Say Yes to the Dress (TLC, 10pm): "A bride comes in for a fitting and is convinced the dress she's brought out is not the one she bought." Sounds like someone needs to go to bridal boot camp!
Lipstick Jungle (NBC, 10pm): "Victory pursues a multimillion-dollar client." Too bad the effort won't save her show.
SUNDAY (12/7)
The Librarian: The Curse of the Judas Chalice (TNT, 8pm): "Bookish brainiac Flynn Carsen (Noah Wyle) teams up with a New Orleans jazz singer to rescue a kidnapped scientist and protect a sacred chalice, thereby foiling a plot that would give new life to a notorious vampire." This movie will have officially tired out vampires for 2008.
The Amazing Race 13 (CBS, 8pm): "The remaining teams travel from Moscow to Portland, Oregon on the last leg of the race." I'm really hoping for Toni and Dallas to win. They haven't managed to annoy me yet.
Desperate Housewives (ABC, 9pm): "Carlos realizes Gaby family sacrifices." A hairbrush being just one of them.
Leverage (TNT, 10pm): Series premiere. "A series about a team of high-tech Robin Hoods who scam greedy corporations and corrupt entities that have victimized average citizens." Unfortunately, this is a drama, not a reality, program.
Related Tags:
10 most fascinating people, 30 rock, adam richman, adriana lima, al roker, alessandra ambrosio, andrew zimmern, bad girls club, barbara walters, barbara walters 10 most fascinating people, barbara walters 10 most fascinating people of 2008, barbara walters ten most fascinating people, barbara walters' 10 most fascinating people, barbara walters' 10 most fascinating people of 2008, barbara walters' ten most fascinating people, bizarre foods with andrew zimmern, boston legal, britney spears, christmas in rockefelle center, desperate housewives, er, flynn carsen, gma, good morning america, greys anatomy, heidi klum, heroes, inside the actor's studio, jane krakowski, leverage, lipstick jungle, man v food, man v. food, michael phelps, mike myers, miley cyrus, miranda kerr, noah wyle, oxygen, rosie odonnell, rush limbaugh, say yes to the dress, secret millionaire, selita ebanks, shrek the halls, sidefeatured, stephen colbert, survivorman, television programming, ten most fascinating people, the 10 most fascinating people, the 10 most fascinating people of 2008, the amazing race, the amazing race 13, the librarian, the librarian the curse of the judas chalice, the librarian: the curse of the judas chalice, the real housewives of orange county, this week on tv, tnt, tom cruise, travel channel, tv programming, tv schedule, usher, vampires, victoria's secret fashion show, victorias secret fashion show, what not to wear, will smith
© Gear Live Media, LLC. 2007 – User-posted content, unless source is quoted, is licensed under a Creative Commons Public Domain License. Gear Live graphics, logos, designs, page headers, button icons, videos, articles, blogs, forums, scripts and other service names are the trademarks of Gear Live Inc.