Sunday November 4, 2007 11:16 pm
This Week on TV (11/5-11/11)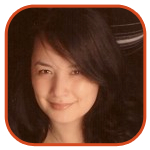 Tweet
Posted by Veronica Santiago Categories: Award Shows, Comedy, Drama, Games, Music, Prime Time, Reality, Sci-Fi/Horror, ABC, Bravo, Cable, CBS, FX, FOX, NBC, The CW, America's Next Top Model, Dancing With The Stars, Desperate Housewives, Everybody Hates Chris, Grey's Anatomy, Nip/Tuck, Prison Break,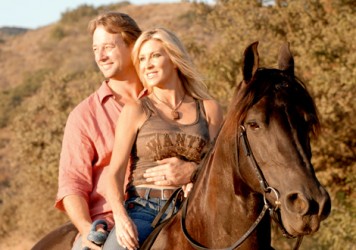 **NBC will devote this whole week to the environment and inject something 'green' into all their shows. To enjoy it, we must turn on our TVs.**
MONDAY (11/5)
**Special times for the ABC lineup tonight; Dancing With The Stars runs until 9:45 (pushing everything else 15 minutes late).**
Prison Break (FOX, 8pm): Two-hour episode. Michael finally learns that Sara has been murdered tonight. I'm curious to see how steely his eyes can get.
Everybody Hates Chris (CW, 8pm): 'When Chris joins the writing staff of the school newspaper, he makes up a story about a serial killer that causes a panic in the community.' This is what people get when they don't pay for a real newspaper.
How I Met Your Mother (CBS, 8pm): 'Marshall learns Lily's dirty little financial secret when he and she decide to buy an apartment.' As Suze Orman would say: "If he didn't realize how many pairs of shoes she had, he's equally to blame."
The Big Bang Theory (CBS, 8:30pm): 'The guys ask Penny to join their 'Halo' team.' The only time boys ask me to play Halo is when they need someone to kill.
TUESDAY (11/6)
Reaper (CW, 9pm): 'Sam must trap a thrill-seeking couple who engineer fatal car-crashes.' I never realized the crash-test dummies were life partners.
The Biggest Loser (NBC, 8pm): Two-hour episode. 'The teams go green by recycling and learning how to implement environmentally-friendly habits into their lives.' So how will recycling pizza boxes get them to stop eating the pizza?
The Real Housewives of Orange County (Bravo, 10pm): Season 3 premiere. Now that Jo and Slade are gone, I'll be depending on another couple to break-up: Lauri and George.
Nip/Tuck (FX, 10pm): Not satisfied with either Sean or Christian, Julia turns to love of the female kind (Portia de Rossi). She'll later pull an Anne Heche and change her mind.
WEDNESDAY (11/7)
41st Annual CMA Awards (ABC, 8pm): I don't care that The Eagles are reuniting tonight—they're interrupting my Pushing Daisies!
America's Next Top Model (CW, 8pm): 'One model is critical of her competition.' So I take it this is another repeat?
Kid Nation (CBS, 8pm): 'The pioneers sing, dance, act and perform stand-comedy in a talent show.' Their parents are gratefully spared one more recital.
Gossip Girl (CW, 9pm): 'Chuck contemplates investing in a burlesque club to make his father proud.' By tipping a dancer $3 a day, he'll help to provide clean water and invest in her future.
THURSDAY (11/8)
Ugly Betty (ABC, 8pm): Wilhelmina worries that her Maid of Honor, Victoria Beckham/Posh Spice, is stealing her thunder. (Well if she's bringing Becks with her, that would be easy to do.)
Grey's Anatomy (ABC, 9pm): 'George and Izzie's romantic chemistry is tested.' Meanwhile, my stomach's ability to handle this storyline is being tested as well.
Supernatural (CW, 9pm): 'Sam and Dean investigate mysterious drownings of people who were not near water.' Well then how did they know they drowned? Duh!
CSI (CBS, 9pm): Special crossover episode with the team from Without a Trace. Grey's counters by sending plastic surgeon McSteamy to work on Betty.
Without A Trace (CBS, 10pm): See CSI.
FRIDAY (11/9)
The Next Great American Band (FOX, 8pm): 'The top eight bands perform Billy Joel songs.' I triple-dog dare someone to attempt 'We Didn't Start the Fire'.
Ghost Whisperer (CBS, 8pm): 'Suspicious of a psychic's investigation, Melinda looks into the disappearance of a young socialite.' They have trouble finding her because she keeps bar-hopping.
Deal or No Deal (NBC, 8pm): 'Kermit the Frog is scheduled to appear.' The contestants have to figure out which suitcase he's stuffed in first.
Las Vegas (NBC, 9pm): 'The casino plays host to an environmentally-friendly conference.' Because the Vegas strip screams 'environmentally-friendly'?
SUNDAY(11/11)
The Simpsons (FOX, 8pm): 'Homer cannot remember the color of Marge's eyes.' You can't blame the guy—her hair basically commands all the attention.
King of the Hill (FOX, 8:30pm): Cotton Hill dies after eating in a Japanese restaurant. Not knowing how to use his chopsticks, he starves himself to death.
Desperate Housewives (ABC, 9pm): 'Victor confronts Gaby about her affair with Carlos.' He's just now figuring out why she never sold her love den.
Related Tags:
abc, americas next top model, animation, antm, big bang theory, bravo, cbs, cma awards, comedy, country music awards, csi, cw, deal or no deal, desperate housewives, drama, everybody hates chris, fox, friday, fx, games, ghost whisperer, gossip girl, greys anatomy, how i met your mother, kid nation, king of the hill, las vegas, monday, music, nbc, nip tuck, nip/tuck, prison break, pushing daisies, reaper, saturday, schedule, sunday, supernatural, the biggest loser, the eagles, the next great american band, the real housewives of orange county, the simpsons, this week on tv, thursday, tuesday, ugly betty, wednesday, without a trace
© Gear Live Media, LLC. 2007 – User-posted content, unless source is quoted, is licensed under a Creative Commons Public Domain License. Gear Live graphics, logos, designs, page headers, button icons, videos, articles, blogs, forums, scripts and other service names are the trademarks of Gear Live Inc.